America meets Beatlemania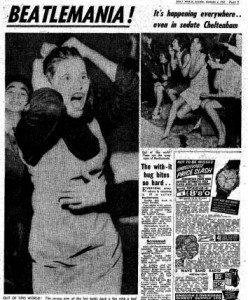 America meets Beatlemania
Before
America met Beatlemania after the UK met Beatlemania. It was on November 2, 1963, three months before the Beatles arrived in the US. The London's Daily Mirror used the term "Beatlemania" in a news story about the group's concert the previous night in Cheltenham.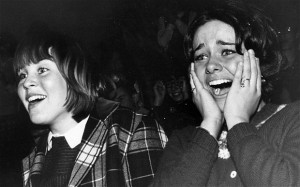 Getting closer to…
America meets Beatlemania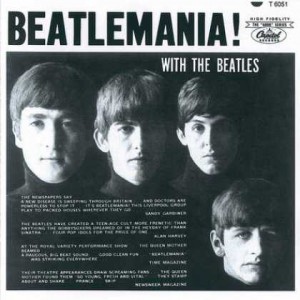 November 25, 1963: the release of Beatlemania! With The Beatles album in Canada.
Side one

"It Won't Be Long"

"All I've Got to Do"

"All My Loving"

"Don't Bother Me" (George Harrison)

"Little Child"

"Till There Was You" (Meredith Willson

"Please Mister Postman" (Georgia Dobbins, Freddie Gorman, Brian Holland, Robert Bateman)

Side two

"Roll Over Beethoven" (Chuck Berry)

"Hold Me Tight"

"You Really Got a Hold on Me" (Smokey Robinson)

"I Wanna Be Your Man"

"Devil in Her Heart" (Richard P. Drapkin)

"Not a Second Time"

"Money (That's What I Want)" (Janie Bradford, Berry Gordy)
America meets Beatlemania
December 1, 1963
The New York Times Sunday Magazine, ran a story on "Beatlemania" in the U.K. (NYT Beatlemania)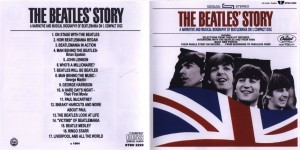 November 23, 1964: Capital Records released The Beatles double LP. Capital billed it as "a narrative and musical biography of Beatlemania on two long-play records."  The albums featured interviews, press conferences, and songs by the The Beatles.  It was The Beatles' fourth release by Capitol Records.
America meets Beatlemania
Post-mania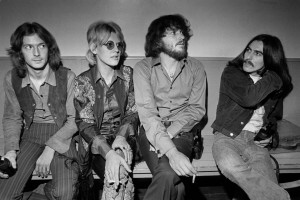 December 2, 1969: on December 1, George Harrison had watched husband and wife act Delaney and Bonnie Bramlett perform at the Albert Hall in London. On December 2 he joined them on stage in Bristol, for his first stage appearance since The Beatles' final concert on 29 August 1966.
Freed from the attentions of Beatlemania, he was able to be a largely anonymous band member, although he did sing songs including Everybody's Trying To Be My Baby on at least one occasion. Harrison stayed on the tour for six dates until it ended. They played two shows each night, in Bristol, Birmingham, Sheffield, Newcastle, Liverpool and Croydon.
America meets Beatlemania