April Music et al
Ray Charles
In April 1962: Ray Charles successfully combined country music with soul and crosses into the pop realm with the album "Modern Sounds In Country & Western Music" – the #1 album of 1962.
April Music et al
LSD
In April, 1966: Sandoz Pharmaceutical recalled the LSD it had previously distributed and withdrew its sponsorship for work with LSD. (see September 1966)
April Music et al
Future Woodstock Performers
In April 1967: Country Joe (age 25 ) and the Fish released first album, Electric Music for the Mind and Body. (see May 12)
April Music et al
Ken Kesey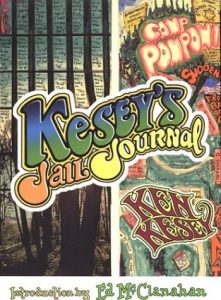 In April 1967: Ken Kesey re-tried. Hung jury. Pled guilty to a lesser charge. Given 6 months on work farm.  (2015 San Francisco Chronical article) (see June 1967)
The Road to Bethel
In April 1969: Allan Mann met with Elliot Tiber who offered a barn for a theater from free if Mann would rent a nearby 6-room Victorian for the summer for $800. Paul Johnson, a friend of Mann, agreed to put the down payment of $200 for the house in exchange for a room there for the summer. [keep in mind, this agreement was made before Wallkill evicted the festival.
From  the Woodstock Preservation site: By this time it was April and I was broke and was looking through the Village Voice for a job when I saw Elliot Tiber's ad for a summer barn theater for free. If I was going to develop a world class theater company on the level of The Open Theater, The Living Theater and The Polish Mime Theater it certainly would be beneficial to get the performers out of the city to a place where we could work intensively together with minimum distractions and form a communal theater company that eventually would be the basis for an entire tribal arts complex.  So I called Elliot to make an appointment to go up to White Lake and got my friend Paul Johnson to drive me and Jane up there.
The agreement would result in the Earthlight Theatre Troupe who would be in the right place at the right time when Wallkill evicted Woodstock Ventures and Ventures relocated to Bethel. (see Apr 1)
April Music et al