July 7 Peace Love Art Activism
Technological Milestone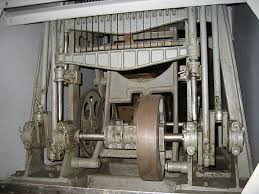 July 7, 1928: pre-sliced bread first appeared on store shelves, courtesy of Otto Rohwedder's machine that made uniform slices. (see Nov 18)
July 7 Peace Love Art Activism
Vietnam
Ngô Đình Diệm
July 7, 1954: Ngô Đình Diệm became Prime Minister and established his new government in South Vietnam with a cabinet of 18 people. (Vietnam, see July 21; SVL, see Oct 24)
National Referendum
July 7, 1955: on the first anniversary of his installation as prime minister, Ngô Đình Diệm announced that a national referendum would be held to determine the future of the country. (see July 16)
"…five year miracle"
July 7, 1959: on the fifth anniversary of Diem's coming to power, a NY Times editorials stated: a five year miracle has been carried out. Vietnam is free and becoming stronger in defense of its freedom and ours. There is reason today to salute president Ngo Dihn Diem." (V, see July 8; SVL, see November 11, 1960)
July 7 Peace Love Art Activism
July 7 Music et al
The Stripper
July 7 – 13, 1962: "The Stripper" by David Rose & His Orchestra #1 Billboard Hot 100.
The [bumpy] Road to Bethel
July 7, 1969:  in Albany, NY, Wes Pomeroy and Don Ganoung met with Harrison F Dunbrook, the director of traffic operations for the NY State Dept of Transportation. Pomeroy and Ganoung hoped to get permission for highway alterations during the festival weekend. Their request was denied. Signage for the festival along Rt 17 would be permitted provided Woodstock Ventures went through the normal approval process. Permission to use a nearby completed but unused section of Interstate 84 was denied. (see Chronology for expanded story)
July 7 Peace Love Art Activism
BLACK HISTORY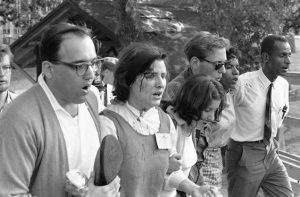 July 7, 1963: Allison Turaj, 25, of Washington, D.C. was cut over her right eye by a thrown rock in a mass demonstration at a privately owned, segregated amusement park in suburban Woodlawn in Baltimore. (see July 8)
July 7 Peace Love Art Activism
Feminism
West Point
July 7, 1976: the 1st female cadets enrolled at West Point. [Army article]  (next Feminism see July 12, 1976)
Supreme Court
July 7, 1981: President Reagan nominated the first woman, Sandra Day O'Connor, to the Supreme Court. (NYT article) [2016 CBS news article] (see Sept 25)
July 7 Peace Love Art Activism
INDEPENDENCE DAY
July 7, 1978: Solomon Islands independent of the United Kingdom. [Princeton article] (see Nov 3)
July 7 Peace Love Art Activism
Student Rights
July 7, 1986: Bethel School District #43 v. Fraser, Students do not have a First Amendment right to make obscene speeches in school. School officials suspended Matthew N. Fraser, a student at Bethel High School (Pierce County, Washington) for three days for delivering an obscene and provocative speech nominating a fellow classmate for Student Body Vice President. The Supreme Court held that his free speech rights were not violated. (FS, see June 24, 1987; SR, see January 13, 1988)
July 7 Peace Love Art Activism
CLINTON IMPEACHMENT
July 7, 1998: Linda Tripp returns for her third day of testimony before the grand jury, as the Maryland state's attorney opens investigations into Tripp's taping of her conversations with Monica Lewinsky. The investigation is aimed at deciding whether Tripp had broken Maryland state laws that require both parties in a conversation to consent to be taped.
The U.S. Court of Appeals ruled that Secret Service agents must testify before the grand jury, upholding Judge Norma Holloway Johnson's earlier decision. (see Clinton for expanded story)
July 7 Peace Love Art Activism
Native Americans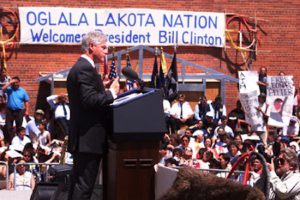 July 7, 1999: President Bill Clinton visited the Pine Ridge Reservation in South Dakota for a "nation to nation" business meeting and tours the reservation's housing facilities. The president signed a pact with Oglala leaders establishing an empowerment zone and participated in a conference on home ownership and economic development for Native Americans. [Clinton text] (see Native Americans, October)
July 7 Peace Love Art Activism
AIDS
July 7 > 12, 2002: The 14th International AIDS Conference was held in Barcelona, Spain. Dozens of countries reported that they were experiencing serious HIV/AIDS epidemics and many more were on the brink. (see January 28, 2003)
July 7 Peace Love Art Activism
Sexual Abuse of Children
July 7, 2004: in an unprecedented move, the Portland Archdiocese filed for bankruptcy because of the huge costs from clergy sex abuse lawsuits. The action halts a trial of a lawsuit seeking some $155m against the late Rev Maurice Grammond, who was accused of molesting more than 50 boys in the 1980s. [NYT article]  (see Sept 27)
July 7 Peace Love Art Activism
Nuclear/Chemical News
July 7, 2017: The Treaty on the Prohibition of Nuclear Weapons (TPNW) was adopted at the United Nations by a vote of 122-1. The Treaty, which prohibits the development, testing, production, manufacture, acquisition, possession, stockpiling, transfer, use, and threatened use of nuclear weapons or other nuclear explosive devices, will enter into force once it has been ratified by 50 states. The International Campaign to Abolish Nuclear Weapons [ICAN] called the TPNW "a landmark international agreement that outlaws, categorically, the worst weapons of mass destruction and establishes a pathway to their elimination." [NTI article] (Nuclear, see Aug 8; ICAN, see Oct 6)
July 7 Peace Love Art Activism