October 29 Peace Love Art Activism
BLACK HISTORY
Abram Colby
October 29, 1869: Abram Colby was born into slavery in Greene County, Georgia, in approximately 1817. The son of an enslaved black woman and a white landowner, Colby was emancipated 15 years before the end of American slavery and worked tirelessly to organize freed slaves following the Civil War. A Radical Republican, Colby was elected to serve in the Georgia House of Representatives during Reconstruction. His impassioned advocacy for black civil rights earned him the attention of the local Ku Klux Klan, a terrorist organization founded in 1865 to resist Reconstruction and restore white supremacy through targeted violence against black people and their white political allies.
Klansmen attacked and brutally whipped 52-year-old Abram Colby on October 29, 1869. Three years later, when called to Washington, DC, to testify about the assault before a Congressional committee investigating reports of racial violence in the South, Colby bravely identified his attackers as some of the "first class men in our town. One is a lawyer, one a doctor, and some are farmers." Shortly before the attack, Colby explained, the men had tried to bribe him to change parties or give up his office. Colby refused to do either and days later they returned:
"On October 29. 1869, [the Klansmen] broke my door open, took me out of bed, took me to the woods and whipped me three hours or more and left me for dead. They said to me, 'Do you think you will ever vote another damned Radical ticket?' I said, "If there was an election tomorrow, I would vote the Radical ticket." They set in and whipped me a thousand licks more, with sticks and straps that had buckles on the ends of them."
Colby told the committee that the attack had "broken something inside of [him]," and that the Klan's continued harassment and violent assaults had forced him to abandon his re-election campaign. Colby testified most emotionally about the attack's impact on his daughter, who was home when the Klansmen seized him to be whipped: "My little daughter begged them not to carry me away. They drew up a gun and actually frightened her to death. She never got over it until she died. That was the part that grieves me the most." [Colby's 1872 testimony] (see January 20, 1870)
Civil Rights Committee
October 29, 1947: the President Harry Truman's Civil Rights Committee, [created on December 5, 1946] was the first presidential committee or commission on civil rights. The commission's report, To Secure These Rights, released on this day, was an historic event. The report identified race discrimination in virtually every area of American life — education, employment, voting, military service, and so on — and its recommendations charted the course of the civil rights movement for the next 20 years. [Truman Library article] (see January 12, 1948; military, see October 30, 1954)
Muhammad Ali
October 29, 1960: Cassius Clay's first professional fight against Tunney Hunsaker, police chief of Fayetteville, West Virginia. "He sure was a brassy young boy when I fought him. He drove to the Louisville airgrounds in a brand new pink Cadillac," said Hunsaker, loser of the bout. (BH, see Nov 1; Ali, see June 18, 1963)
Stokely Carmichael
October 29, 1966: Stokely Carmichael addressed an audience consisting primarily of college students at the open-air Greek Theater at the University of California at Berkeley in a speech that has become known as "Black Power"—although he gave other speeches that stressed the same theme and sometimes have been referred to by that same title. [@ ~42 minutes uses Black Power phrase] (see Nov 30)
School Desegregation
October 29, 1969: Alexander v. Holmes County Board of Education, the US Supreme Court demanded that its opinion in 1955's Brown v. Board of Education of Topeka (the so-called Brown II case)  ordered desegregation be implemented despite the phrase of "all deliberate speed". The phrase had given the South an excuse to defy the law of the land. The Court wrote that "The obligation of every school district is to terminate dual school systems at once and to operate now and hereafter only unitary schools." The previously-set pace of "all deliberate speed" was no longer permissible. ( integration at once)  (BH, see February 21, 1970; SD, see April 20, 1971)
Vietnam, Chicago 8 & Black Panthers
October 29, 1969: Judge Julius Hoffman ordered "Chicago Eight" defendant Bobby Seale gagged and chained to his chair during his trial. Seale and his seven fellow defendants (David Dellinger, Rennie Davis, Thomas Hayden, Abbie Hoffman, Jerry Rubin, Lee Weiner, and John Froines) had been charged with conspiracy to cross state lines with intent to cause a riot during the violent anti-war demonstrations in Chicago during the 1968 Democratic National Convention. Hoffman gave the order to gag Seale after Seale repeatedly shouted accusations and insults at the judge and prosecution and disrupted the court proceedings. In November, Seale's conduct forced the judge to try him separately. Seale was sentenced to 48 months in prison for 16 acts of contempt. Seale was then charged with killing a Black Panther Party informant in New Haven, Connecticut; the contempt charges were eventually dismissed and the murder trial ended with a hung jury.  [Black Then article] (Vietnam, see Nov 3; Chi8, see February 9, 1970)
October 29 Peace Love Art Activism
US Labor History
October 29, 1889: Japanese immigrant and labor advocate Katsu Goto was strangled to death, his body then strung from an electric pole, on the Big Island of Hawaii by thugs hired by plantation owners.  They were outraged over Goto's work on behalf of agricultural workers and because he opened a general store that competed with the owners' own company store. [Hawaii dot edu article]  (see January 25, 1890)
October 29 Peace Love Art Activism
Anarchism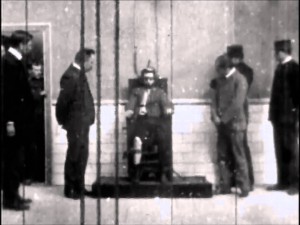 October 29, 1901: Leon Czolgosz, assassin of President McKinley, executed. His body was buried in a pine coffin, but before the coffin was sealed, authorities poured acid over the body to destroy it within 12 hours. (NYT article) (see March 3, 1903)
October 29 Peace Love Art Activism
Military draft
October 29, 1940, The US began its first peacetime military draft. NYT article)
October 29 Peace Love Art Activism
October 29 Music et al
"Surfin' Safari"
October 29, 1962, the Beach Boys' debut album, "Surfin' Safari," was released. (see July 4 – 17, 1964)
"96 Tears"
October 29 – November 4, 1966: "96 Tears" by ? and the Mysterians #1 on the Billboard Hot 100.
Allison Steele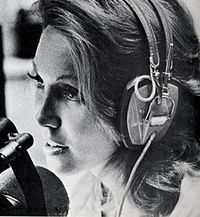 October 29, 1967: WNEW-FM DJ Allison Steele (a rare female DJ) announced that Rosko will be a WNEW-FM DJ. (Allison's announcement) (see April 5, 1983)
Mind Games
October 29, 1973: UK release of John Lennon's Mind Games album, his fourth. He recorded it  at Record Plant Studios, NYC in summer 1973. The album was Lennon's first self-produced recording without help from Phil Spector. It reached number 13 in the UK and number 9 in the US, where it went gold.
Lennon and May Pang went to Los Angeles to promote 'Mind Games' and decided to stay. But without Ono's restraint, Lennon began to drink heavily. (see Nov 16)
October 29 Peace Love Art Activism
Feminism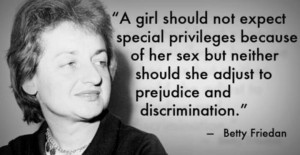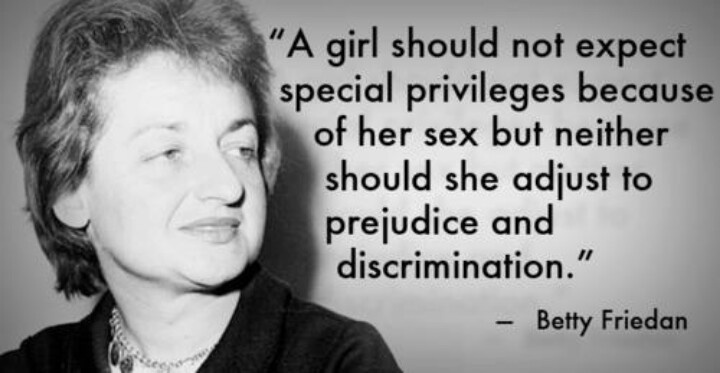 October 29, 1966: The National Organization for Women (NOW), organized by feminist leader Betty Friedan and a small group of friends on June 30 was formally chartered.  (see Dec 22)
October 29 Peace Love Art Activism
Technological Milestone
October 29, 1969: the Internet had its beginnings when the first host-to-host connection was made on the Arpanet – an experimental military computer network – between UCLA and the Stanford Research Institute in Menlo Park, Calif. [Live Science article] (see January 4, 1972)
October 29 Peace Love Art Activism
Vietnam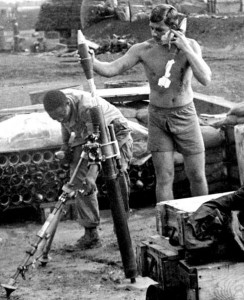 October 29, 1971: US troops in Vietnam drop in number to 196,700, their lowest since January 1966. [chart] (see Dec 18)
October 29 Peace Love Art Activism
Marijuana
Medical marijuana
October 29, 1998: prior to the election, former Presidents Ford, Carter, and Bush released a statement urging voters to reject state medical marijuana initiatives because they circumvented the standard process by which the Food and Drug Administration (FDA) tests medicines for safety and effectiveness. 'Compassionate medicine,' these leaders insisted, 'must be based on science, not political appeals.' (see Nov 3)
Medical licenses
October 29, 2002: after California legalized medical marijuana in 1996, the US government threatened to take away the medical licenses of physicians who recommended the use of marijuana. On Oct. 29, 2002, a US Court of Appeals for the Ninth Circuit 3-0 ruling  (80 KB) in the case Conant v. Walters prohibited "the federal government from either revoking a physician's license to prescribe controlled substances or conducting an investigation of a physician that might lead to such revocation, where the basis for the government's action is solely the physician's professional 'recommendation' of the use of medical marijuana." The US Supreme Court denied an appeal, so physicians maintained the right to discuss marijuana with their patients. (see May 26, 2004)
October 29 Peace Love Art Activism
Trayvon Martin Shooting
October 29, 2013: Sybrina Fulton, Trayvon Martin's mother, told a panel of US senators that state "stand your ground" self-defense laws do not work and must be amended, reviving the politically charged gun-control issue a year ahead of the 2014 midterm elections. But little besides politics emerged from the session, held in the Senate's made-for-television hearing room. Democrats, who hold majority power in the Senate and are trying to keep it, supported call. Republicans, led by Sen. Ted Cruz (Tex.), said the matter should be left to the states that passed the laws. (see Nov 18)
October 29 Peace Love Art Activism
FREE SPEECH, US Labor History & Colin Kaepernick
October 29, 2017: about 40 members of the Houston Texans knelt during the national anthem in protest of their team owner Robert McNair's "inmates running the prison" remarks. [USA article] (FS, US Labor, & CK, see Nov 1)
October 29 Peace Love Art Activism
Native Americans
October 29, 2017: Dennis J. Banks, the militant Chippewa who founded the American Indian Movement in 1968 and led often-violent insurrections to protest the treatment of Native Americans and the nation's history of injustices against its indigenous peoples, died at the Mayo Clinic in Rochester, Minn. He was 80. [NYT obiturary] (see Nov 23)
October 29 Peace Love Art Activism
Please follow and like us: