January 4 Peace Love Art Activism
BLACK HISTORY
Deconstruction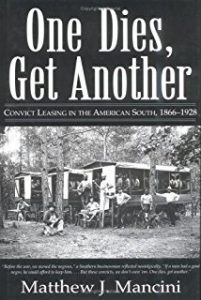 January 4, 1876: the Mississippi legislature of 1876, the first former-Confederate-controlled legislature since the start of the post-Civil War Reconstruction period, successfully campaigned on a promise to restore law and order through harsher penalties for "black lawlessness" in the state. They were encouraged by the recent success of convict-leasing pioneer Edmond Richardson in the Yazoo Delta region, who in 1868 had entered into a contract with the state to lease prisoners as labor to rebuild his lost cotton fortune. Many legislators saw the model as a perfect solution: convict leasing would simultaneously provide workers to the state's labor-starved employers, earn revenue for depleted state coffers that could not otherwise afford to maintain the state prison, and provide a means of controlling the state's recently-freed and largely impoverished black majority.
One of the new legislature's first acts was to pass the "Pig Law," which broadened "grand larceny" – an offense punishable by up to five years in state prison – to include theft of any farm animal or any property valued at ten dollars or more. White legislators knew the law would disproportionately affect the state's black citizens, many of whom remained unemployed and resorted to robbing farms to feed themselves and their families. Within three years, the number of state convicts tripled, from 272 in 1874 to 1,072 in 1877.
The Mississippi legislature soon also passed the Leasing Law, authorizing state prisoners to be leased to "work outside the penitentiary in building railroads, levees or in any private labor or employment." The law formally codified the practice of convict leasing, and the legislature soon proceeded to lease more than 1000 of its prisoners – the vast majority of them black – in contracts to employers across the state.
Convicts leased to private employers regularly did hard, dangerous work in appalling conditions, sleeping on bare ground and often wearing nothing more than the tattered clothing in which they arrived. Like masters over slaves, employers had broad authority to whip convicts for offenses such as "slow hoeing," "sorry planting," and "being light with cotton." Those who tried to escape were whipped until blood ran down their legs, and sometimes even had metal spurs riveted to their feet.
Under the lease system, employers also had little incentive care for the convicts; if one dropped dead of disease or exhaustion, a replacement was easily obtained from the local jail. "Before the war we owned the negroes," one Southern employer explained in 1883. "If a man had a good [slave], he could afford to take care of him; if he was sick, get a doctor . . . But these convicts: we don't own 'em. One dies, get another." In the 1880s, the annual mortality rate for Mississippi's convict population was sometimes as high as 16 percent. (see Mar 27)
Negro National League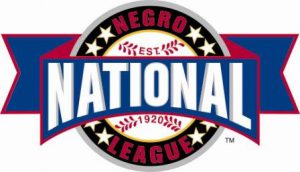 January 4, 1920: Andrew Rube Foster organized the first black baseball league, the Negro National League. (see Jan 23)
Dyer anti-lynching bill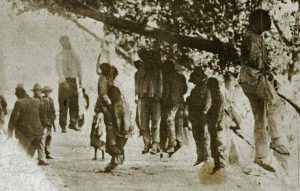 January 4, 1922: debate on the Dyer anti-lynching bill got under way in the House despite a determined filibuster on the part of its Democratic opponents. Three hours were spent in roll-calls demanded by Representative Garrett of Tennessee, the Democratic leader, in a futile attempt to head off discussion. (BH, see Jan 12; Dyer bill, see Jan 26; see AL3 for expanded chronology of early 20th century lynching)
Rosewood Florida riots
January 4, 1923: hundreds of white men began the burning of Rosewood, Fla. Within three days, the entire African-American town had been burned to the ground. By the time the violence ended, six African Americans and two whites had died. No one was ever prosecuted. Survivors later recounted that Fannie Taylor had made false accusations against Jesse Hunter to conceal her extramarital affair with a white man. In 1994, the Florida Legislature voted to compensate victims and their families. (next BH, see Feb 7; next Lynching, see Feb 19; next RR see March 19, 1935; see AL3 for expanded chronology of early 20th century lynching)
Chaney, Goodman, and Schwerner
January 4, 2014: Edgar Ray Killen, convicted in 2005 for the 1964 slayings of three civil rights workers in Mississippi, asked the U.S. Supreme Court to look again at his motion for a new trial. (see Murders for expanded chronology)
January 4 Peace Love Art Activism
Immigration History
January 4, 1904: the Supreme Court, in Gonzales v. Williams, ruled that Puerto Ricans were not aliens and could enter the United States freely; however, the court stopped short of declaring them U.S. citizens. (see February 23, 1904)
January 4 Peace Love Art Activism
US Labor History
Farmers Holiday Association
January 4, 1933: angered by increasing farm foreclosures, members of Iowa's Farmers Holiday Association threatened to lynch banking representatives and law officials who instituted foreclosure proceedings for the duration of the Great Depression. (see Mar 4)
Alphabet Workers Union
January 4, 2021: after years of growing activism at one of the world's largest companies,.more than 225 Google engineers and other workers announced that they had formed a union
The union's creation was highly unusual for the tech industry, which had long resisted efforts to organize its largely white-collar work force. It followed increasing demands by employees at Google for policy overhauls on pay, harassment and ethics, and was likely to escalate tensions with top leadership.
The new union called itself the Alphabet Workers Union after Google's parent company, Alphabet, was organized in secret for the better part of a year, and elected  its leadership in December 2020. The group is affiliated with the Communications Workers of America, a union that represents workers in telecommunications and media in the United States and Canada. [NYT article]  (next LH, see  Apr 9)
January 4 Peace Love Art Activism
FREE SPEECH
Dirk De Jonge
January 4, 1937: a member of the Communist Party, Dirk De Jonge had organized a public meeting on July 27, 1934, where he was arrested. He was then convicted of violating the Oregon Criminal Syndicalism statute, which prohibited advocating the overthrow of the government.
In De Jonge v Oregon, The Supreme Court ruled that convicting him for simply conducting a meeting violated the First Amendment.
In retrospect, the decision on this day was an early sign that the Supreme Court was beginning the process of becoming a strong defender of civil liberties, which it did under the "Roosevelt Court" from 1937 to 1945.(see April 26, 1938)
STUDENT ACTIVISM 
January 4, 1965: the Free Speech Movement at the University of California, Berkeley, held its first "legal" rally after a long series of protests, demonstrations, and arrests in the fall of 1964. See especially October 1, 1964, and December 2, 1964, for two of the most important events in the dramatic struggle in the fall of 1964. The FSM had been sparked by the university's promise to "strictly enforce" its ban on on-campus recruiting for off-campus political activity on September 16, 1964. The rally on this day was "legal" in the sense that the university had agreed to abandon the policy and respect the free speech rights of students. Folk singer Joan Baez performed at the rally. (FS, see April 26; SA, see Dec 16)(see Student Free Speech Movement for more)
January 4 Peace Love Art Activism
INDEPENDENCE DAY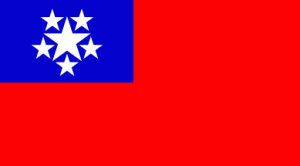 January 4 1948: Burma independent from the United Kingdom. (see Feb 4)
January 4 Peace Love Art Activism
Elvis Presley
January 4, 1954: while still working as a truck driver, Elvis Presley went to the Sam Phillips's Memphis Recording Service in Memphis, TN, to record a song for his mother's birthday which was many months away. He recorded "It Wouldn't Be The Same Without You" and "I'll Never Stand In Your Way." This was this recording that would lead Phillips to call Presley back to record for his Sun Records label. The receipt is dated Jan. 6, but the date of the recording was Jan. 4 (see Apr 12)
El Paso
January 4 – 17, 1960: "El Paso" by Marty Robbins #1 Billboard Hot 100. First of three #1 songs in a row in which a person or persons die.
South Pacific
January 4 – 10, 1960: the Soundtrack to South Pacific is the Billboard #1 stereo album.
Kingston Trio
January 4 – February 14, 1960: the Kingston Trio's Here We Go Again album is Billboard's #1 mono album.
Bobby Vinton
January 4 – 31, 1964, "There! I've Said It Again" by Bobby Vinton #1 on the Billboard Hot 100.
The Doors
January 4, 1967: The Doors release first album, The Doors.
January 4 Peace Love Art Activism
Technological Milestones
Hand-held calculator
January 4, 1972: the first scientific hand-held calculator (HP-35) is introduced (price $395).
Color TVs
By the end of 1972: more than half (52.6%) of American households had a color TV set. (see April 3, 1973)
Burj Khalifa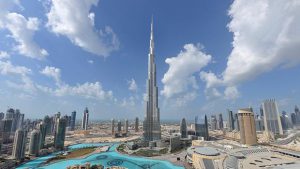 January 4, 2010: Dubai opened the world's tallest skyscraper, the 2,717-foot Burj Khalifa. It cost $1.5 billion. (see Jan 27)
January 4 Peace Love Art Activism
Watergate Scandal
January 4, 1974: citing executive privilege, Nixon refused to surrender 500 tapes and documents which have been subpoenaed by the Senate Watergate Committee. (see Watergate for much more)
January 4 Peace Love Art Activism
Native Americans
January 4, 1975: The Indian Self-Determination and Education Assistance Act. Congress passed the Native American Self-Determination and Education Assistance Act which repudiated the policy of tribal termination that began on August 1, 1953. Termination was a policy by which Native-American tribes were dissolved as independent nations, their status before termination. The policy of termination was intended to help Native-Americans assimilate into the mainstream of American life. President Richard Nixon repudiated the tribal termination policy on July 8, 1970. (next Native Americans see June 26, 1975)
January 4 Peace Love Art Activism
Irish Troubles
January 4, 1976: the Ulster Volunteer Force killed six Irish Catholic civilians in County Armagh, Northern Ireland. The next day 10 Protestant civilians are murdered in retaliation. (see Troubles for expanded chronology)
January 4 Peace Love Art Activism
Kent State Killings
January 4. 1979: an out-of-court settlement was reached in the civil cases and approved by the Ohio State Controlling Board with a vote of 6-to-1. Shortly after the board announced its decision, the judge in the U.S. District Court in Cleveland dismissed a jury that had been called to hear testimony in a second trial against the state.
The plaintiffs receive $675,000 for injuries received in 1970 and this compensation is accompanied by a statement from the defendants, which reads in part, "In retrospect the tragedy of May 4, 1970, should not have occurred…We deeply regret those events and are profoundly saddened by the deaths of four students and the wounding of nine others which resulted."
The settlement, according to the plaintiffs, "accomplished to the greatest extent possible under present law" their main objectives, not the least of which was financial support for Dean Kahler, who has been paralyzed.
Also sought by plaintiffs was a statement signed by Rhodes and 27 National Guardsmen who were defendants in the case.
The statement, read in court, said: "In retrospect, the tragedy of May 4, 1970 should not have occurred." It also noted that students protesting the Cambodian invasion by U.S. troops "may have believed they were right" in continuing their protests in spite of a university ban on rallies and an order for the students to disperse. The statement went on to note that those orders had been upheld as "lawful" by the 6th U.S. Circuit Court of Appeals.
The statement continued: "Some of the guardsmen on Blanket Hill (the campus area where the violence occurred), fearful and anxious from prior events, may have believed in their own minds that their lives were danger. Hindsight suggests another method would have resolved the confrontation. Better ways must be found to deal with such confrontations.
"We devoutly wish that a means had been found to avoid the May 4 events culminating in the Guard shootings and the irreversible deaths and injuries. We deeply regret those events, and are profoundly saddened by the deaths of four students and wounding of nine others which resulted. We hope that the agreement to end this litigation will help assuage the tragic moments regarding that sad day."
Settlement of monies were distributed as follows:
Dean Kahler, $350,000
Joseph Lewis, $42,500
Thomas Grace, $37,500
Donald MacKenzie, $27,500
John Cleary, $22,500

Alan Canfora, Douglas Wrentmore, Robert Stamps, James Russell, $15,000 each
Families of the four students slain, $15,000 each
Attorneys fees and expenses, $75,000.
January 4 Peace Love Art Activism
LGBTQ & AIDS
January 4, 1982: at a meeting in his living room in New York City, playwright and gay rights activist Larry Kramer and a small group of friends decided to form the Gay Men's Health Crisis (GMHC) organization to address the emerging HIV/AIDS epidemic. When someone said, "We have a gay men's health crisis," Kramer reportedly exclaimed, "That's our name!" (GMHC timeline)  (LGBTQ, see Jan 28; AIDS, see Apr 13)
January 4 Peace Love Art Activism
Sexual Abuse of Children
January 4, 2007: the Spokane diocese in Washington agreed to pay at least $48 m as compensation to people abused by priests. (see July 15)
January 4 Peace Love Art Activism
Feminism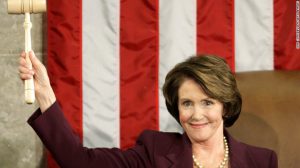 January 4, 2007: the number of women serving in the U.S. Senate reached an all-time high of 16 and Nancy Pelosi was sworn in as Speaker of the House , the first woman ever to hold the post. (NBC News article) (see August 8, 2009)
January 4 Peace Love Art Activism
Cannabis
January 4, 2017:  Attorney General Jeff Sessions announced that the Justice Department had withdrawn federal guidelines that effectively limited prosecutions of businesses and individuals who sold pot in a legal manner under state law, even though the drug remains illegal under federal law. Sessions said future prosecutions would be up to individual U.S. attorneys.
The memo reminded prosecutors that "marijuana activity is a serious crime…[and]that] stricter enforcement by prosecutors will help tackle the growing drug crisis, and thwart violent crime across our country."
Republican Senator Cory Gardner of Colorado, where voters approved recreational marijuana in 2012, and Republican Senator Lisa Murkowski of Alaska, where pot was decriminalized in 2003 and legalized recreationally since 2014, both denounced the Sessions announcement. (next Marijuana, see Jan 11;  expanded Cannabis chronology, see CCC; Justice Department, see April 13, 2018)
January 4 Peace Love Art Activism
Environmental Issues
January 4, 2017: Interior Secretary Ryan Zinke proposed a sweeping new offshore drilling plan aimed at opening huge swaths of the Arctic, Atlantic and Pacific oceans to oil exploration.
The draft plan released includes 25 of 26 offshore planning areas and mafr available for lease roughly 90 percent of the U.S. Outer Continental Shelf. The administration had identified 47 potential lease sales, including 19 off the coast of Alaska and 12 in the Gulf of Mexico, Zinke told reporters (see Jan 8)
January 4 Peace Love Art Activism