October 24 Peace Love Art Activism
Technological Milestone
October 24, 1861:  the first transcontinental telegraph message was sent from California to President Abraham Lincoln. [Forbes article] (see July 27, 1866)
October 24 Peace Love Art Activism
US Labor History
October 24, 1940: the 40-hour work week went into effect in the United States. (NYT article)
In 1941: union membership of employed workers exceeded 20% (20.3%) for the first time in US history. (see Feb 3)
In 1954: Union membership reached 28.3%  of employed workers. The highest in history. (see Sept 2)
In 1975: Union membership declined to 19.5% of employed workers. The first time it fell below 20% since 1942. (see Feb 19)
October 24 Peace Love Art Activism
United Nations
October 24, 1945, the UN Charter, signed on June 26, 1945, formally entered into force.
October 24 Peace Love Art Activism
Vietnam
South Vietnam Leadership
October 24, 1954: President Eisenhower wrote to South Vietnamese President Ngo Dinh Diem and promised direct assistance to his government. Eisenhower made it clear to Diem that U.S. aid to his government during Vietnam's "hour of trial" was contingent upon his assurances of the "standards of performance [he] would be able to maintain in the event such aid were supplied. Eisenhower called for land reform and a reduction of government corruption.
Diem agreed to the "needed reforms" stipulated as a precondition for receiving aid, but he never actually followed through on his promises. Ultimately his refusal to make any substantial changes to meet the needs of the people led to extreme civil unrest and eventually a coup by dissident South Vietnamese generals in which Diem and his brother were murdered. (NYT article) (Vietnam, see February 23, 1955; SVL, see April 27, 1955)
Johnson in Manila
October 24, 1966:  in Manila, President Johnson met with other Allied leaders and they pledged to withdraw troops from Vietnam within six months if North Vietnam "withdraws its forces to the North and ceases infiltration of South Vietnam." A communiqué signed by the seven participants (Australia, New Zealand, South Korea, South Vietnam, the Philippines, Thailand, and the United States) included a four-point "Declaration of Peace" that stressed the need for a "peaceful settlement of the war in Vietnam and for future peace and progress" in the rest of Asia and the Pacific. After the conference, Johnson flew to South Vietnam for a surprise two-and-a-half-hour visit with U.S. troops at Cam Ranh Bay. ( Johnson statements) (see Nov 7)
Peace Negotiations
October 24, 1972: President Thieu, in a speech, declared the proposals discussed by Mr. Kissinger in Paris unacceptable. (see Oct 26)
WAR POWERS ACT
October 24, 1973: President Nixon vetoed the War Powers Act. [Politico article] (see Nov 7)
October 24 Peace Love Art Activism
FREE SPEECH
October 24, 1955: based on a Broadway play, The Moon is Blue was a light comedy film that not only used the word "virgin" but also made fun of a young woman for remaining a virgin. The film was released without a seal of approval by the Hollywood Production Code Administration, thus marking an early challenge to the production code system of censorship. It was unclear whether it was because of the word "virgin" or because it made fun of virginity. On this day, the U.S. Supreme Court, in Holmby v. Vaughn, overturned a decision by the Kansas Supreme Court and ended a ban on the film in the state.
The Kansas State Board of Review had originally banned the film, citing "too frank bedroom dialogue" and "many sexy words." The Supreme Court ruled that the Kansas interpretation of the term obscene was unconstitutionally vague.The Court based is per curium decision on its decision in Burstyn v. Wilson, May 26, 1952), which held for the first time that movies were a form of expression protected by the First Amendment. [TCM article] (see January 12, 1956)
October 24 Peace Love Art Activism
October 24 Music et al
"I Want to Be Wanted"
October 24 – November 13, 1960: "I Want to Be Wanted" by Benda Lee #1 Billboard Hot 100. She was 15-years-old. (Whatever happened to Brenda Lee?)
LSD
October 24, 1968: possession of LSD banned federally in the U.S. after the passage of the Staggers-Dodd Bill (Public Law 90-639) which amended the Food, Drug, and Cosmetic Act. (see January 31, 1970)
October 24 Peace Love Art Activism
The Cold War
Cuban Missile Crisis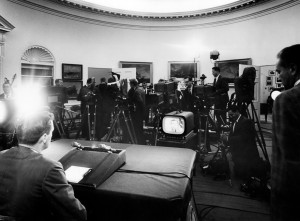 October 24, 1962: the Soviet news agency Telegrafnoe Agentstvo Sovetskogo Soyuza (TASS) broadcasted a telegram from Khrushchev to President Kennedy, in which Khrushchev warned that the United States' "pirate action" would lead to war. President John F. Kennedy spoke before reporters during a televised speech to the nation about the strategic blockade of Cuba, and his warning to the Soviet Union about missile sanctions. (see Cuban Missile Crisis)
October 24 Peace Love Art Activism
INDEPENDENCE DAY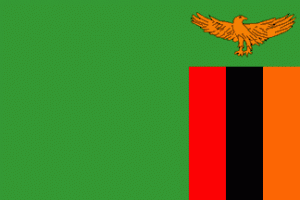 October 24, 1964:  Zambia independent from United Kingdom. [SA History article] (see IDs for list of all in 1960s)
October 24 Peace Love Art Activism
October 24, 1977: a People magazine article reported that Graham, 47, was unable to work, had spent some $5,000 on dental repairs, and suffered from diabetes, and heart trouble. As a result of a fall from a pier while serving in the Marines he walked only with a cane. He and his wife existed on $600 a month—part of which came from limited Marine disability payments. (see April 20, 1978)
October 24 Peace Love Art Activism
Immigration History
Women's Health
October 24, 2017:  "Jane Doe" was already nine weeks into her first trimester by the time she learned she was pregnant. And by then, she was already in federal custody at the border in Texas, one of the multitude of unaccompanied minors caught trying to enter the United States without their parents or relatives. She was 17 years old.
Federal officers tried to prevent her from getting an abortion.
On this date, a federal appeals court in Washington sided with "Jane Doe" sending the case back to a lower court, which immediately ordered the Trump administration to allow the girl to obtain an abortion "promptly and without delay." The girl remained in custody at a federally-funded shelter in Brownsville  [NYT article] (IH, see Oct 25; WH, see Oct 27)
Separation of children increases
October 24, 2019: the Trump Administration  revealed that an additional 1,556 children had been separated from their parents than previously reported, bringing the total number of family separations since July 2017 up to nearly 5,500. The new instances of family separation came to light after a judge ordered the Administration to deliver an accounting of every case. (next IH, see Nov 2)
October 24 Peace Love Art Activism
October 24, 2018: Cesar Sayoc, Jr mailed bombs to Maxine Waters (2 different locations), Hillary Clinton, John O Brennan, Barack Obama. None explode. [NYT story] (see Oct 25)
October 24 Peace Love Art Activism
Student Rights
October 24, 2019: federal judge Sallie Kim fined U.S. Education Secretary Betsy DeVos for contempt of court for failing to stop collecting loans from former students of a now-defunct chain of for-profit colleges.
The court ruling orders the Education Department to pay a $100,000 fine. Kim said Devos had violated an order to stop collecting loans owed by students who had been defrauded by Corinthian Colleges.
In a video statement, the Education Department said loan servicers had "mistakenly" billed about 16,000 students and parents. Those borrowers have since been reimbursed, according to the video message.
Money from the fine will go toward various remedies and legal expenses for students who are owed debt relief from the Education Department after Corinthian Colleges collapsed in 2014, according to the ruling. [NPR story] (next SR, see Oct 29)
October 24 Peace Love Art Activism
BLACK & SHOT/Laquan McDonald
October 24, 2019:  David March, the former Chicago police detective who was acquitted of a cover-up in the 2014 fatal shooting of Laquan McDonald will have the accusation expunged from his record.
Cook County Circuit Judge LeRoy Martin Jr. approved March's petition filed to expunge the conspiracy, obstruction of justice and official misconduct charges he faced. March had resigned from the department in August 2016 after Chicago's inspector general's office recommended his firing.
October 24 Peace Love Art Activism
Fair Housing
October 24, 2023: the U.S. Department of Housing and Urban Development (HUD) announced action that would cover expanded housing and neighborhood choices for more than 800,000 total households using Housing Choice Vouchers to find and secure affordable housing. The act required an additional 41 metropolitan areas that cover more than 440,000 housing vouchers to use Small Area Fair Market Rents (SAFMR) under HUD's 2016 Small Area Fair Market Rent Final Rule, joining 24 metropolitan areas that covered almost 370,000 vouchers and bringing the total number of metropolitan areas covered by the rule to 65 covering more than 800,000 households (or 45% of families in the Housing Choice Voucher program). [HUD announcement] (next FH, see )
October 24 Peace Love Art Activism
Women's Health
October 24, 2023: in the year after the Supreme Court ended the constitutional right to abortion the total number of legal abortions in the United States did not fall. Instead, it appeared to increase slightly, by about 0.2 percent, according to the first full-year count of abortions provided nationwide.
The finding came despite the fact that 14 states banned all abortions, and seven imposed new limits on them. Even as those restrictions reduced the legal abortion rate to near zero in some states, there were large increases in places where abortions remained legal. Researchers said they were driven by the expansion of telemedicine for mail-order abortion pills, increased options and assistance for women who traveled, and a surge of publicity about ways to get abortions. [NYT article] (next WH, see )
October 24 Peace Love Art Activism