Rolling Stones Sing Beatles
We typically think of the Rolling Stones relationship with the Beatles as being friendly, yet competitive.
Beatlemania bursts open
It was in 1963, the early blasts of Beatlemania beginning, that the Beatles recommended to Andrew Loog Oldham, their PR person, that he go listen to the Stones. Oldham "signed" them.  I use quotes because Oldham was actually too young at the time, 19, to legally do that and needed assistance. Another story for another time.
The Beatles and the Stones loved American music. Their early covers demonstrate that. The Beatles eventually began to compose their own music and their success inspired many bands, including the Stones, to follow suit.
The Beatles followed a path of innovation. Along with George Martin, John, Paul, George and Ringo's albums each expanded the range of rock.
Rolling Stones Sing Beatles
Rock v Pop
The Stones stuck with who brung them there: rock and roll. And they did it so well, they are still often referred to as the Greatest Rock and Roll Band.
When any artist is first testing their personal artistic chops, borrowing is often an option. We all stand on the shoulders of our fellow inspirations.
So did the Stones. They had released their first single, Chuck Berry's "Come On" in June and mentioned to their friends the Beatles that another single had not yet happened.
Rolling Stones Sing Beatles
Invitation
Mick invited his friends to their session at the DeLane Lea Studios in London. There, Paul and John finished up "I Wanna Be Your Man" in front of the Stones. Thoroughly impressing the band.
Paul McCartney was the primary composer of "I Wanna Be Your Man," but like many McCartney compositions, John helped out along the way. (And visa versa, of course.)
And so the Stones made quick work of recording the song. Literally. It comes in at a scant (even for those times) 1:43.
Rolling Stones Sing Beatles
UK Success
It was October 7, 1963. Decca UK released it on November 1. It peaked at #12 on the UK charts.
London released the single in the US on November 1 without any success. London used it was the B-side to the Not Fade Away single in March 1964.
Rolling Stones Sing Beatles
Beatle inclusion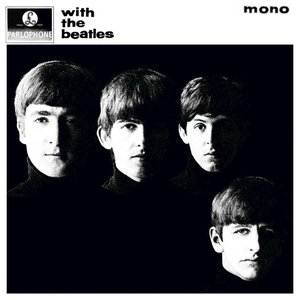 The Beatles themselves, of course, used the song themselves and included it on their second UK album, With the Beatles, in November.
American fans did not hear the song until its inclusion on the first US Beatle album, Meet the Beatles! and we got to hear Ringo sing.  The Beatles gave us 14 seconds more!
Rolling Stones Sing Beatles