October 11 Peace Love Art Activism
BLACK HISTORY
Marcus Garvey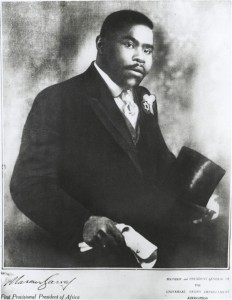 October 11, 1919: with the goal of deporting Garvey firmly in mind, J Edgar Hoover wrote a memo suggesting that investigators pursue the idea of prosecuting Garvey for fraud, in connection with his Black Star Line activities. (see MG for expanded story)
David Bunn killed running from lynch mob
October 11, 1921: Tarrant County Sheriff Carl Smith and Deputy Tom Snow shot David Bunn, a handcuffed Black man, as he fled to escape a white lynch mob. Four days before these officers shot Bunn, white mobs made three separate attempts to lynch him.
At 2:30 am on the morning of October 11, the officers handcuffed Mr. Bunn and loaded him into a police car. Mr. Bunn sat in terror as they drove, even saying to the officers that he feared being lynched. As they crossed the county line near Arlington, Sheriff Smith observed four automobiles approaching, and identified these vehicles as members of the lynch mob, saying to Mr. Bunn "I think that's them…"
Fearing for his life, Mr. Bunn jumped, in handcuffs, from the police car. Rather than capture Mr. Bunn and return him to their car, Sheriff Smith and Deputy Snow shot and killed him as the mob approached. Four bullets were lodged in his body before Mr. Bunn fell into a roadside ditch and died. No one faced charges or accountability for Mr. Bunn's murder.  [EJI article] (next BH & Lynching, see Oct 20 or see AL3 for expanded chronology)
Malcolm X
October 11, 1963: at UC Berkeley Herman Blake interviewed Malcolm X  being a Black Muslim, the conditions of Blacks in this country, their relation with white people, and Malcolm X stating  the case for Black separatism. [video] (BH, see Oct 15; MX, see March 1, 1964)
Medgar Evers assassination
October 11, 1973: the Louisiana Ku Klux Klan said it was raising a defense fund for Byron De La Beckwith, who was charged with bringing a bomb into Louisiana. (next BH, see January 7, 1974; ME, see January 19, 1974)
Johnnie Mae Chappell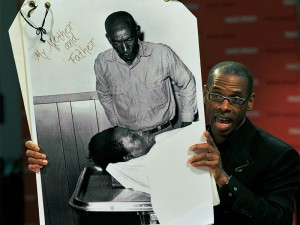 October 11, 2005: the law firm of Spohrer Wilner Maxwell & Matthews, best known for its court wins against tobacco giants, promised to look into the 1964 slaying of black housekeeper Johnnie Mae Chappell by white shooters without charge.
Senior partner Robert Spohrer asked Gov. Jeb Bush and State Attorney Harry Shorstein to reopen the case, appoint a special prosecutor or impanel a grand jury to investigate the slaying.
The attorney also said his office has been in touch with the Southern Poverty Law Center and was looking into filing another lawsuit, although the U.S. Supreme Court refused to hear a case last year that accused local detectives of covering up evidence to protect Chappell's killers. (BH, see Oct 13; Chappell, see January 5, 2006)
October 11 Peace Love Art Activism
Second Vatican Council
October 11, 1962:  Pope John XXIII convened an ecumenical council of the Roman Catholic Church—the first in 92 years. In summoning the ecumenical council—a general meeting of the bishops of the church—the pope hoped to bring spiritual rebirth to Catholicism and cultivate greater unity with the other branches of Christianity. In calling the ecumenical council, he sought a "New Pentecost," a new outpouring of the Holy Spirit. He sought reconciliation for the world's divided Christianity and invited Eastern Orthodox, Anglican, and Protestant observers to attend the proceedings.  During the Council a papal commission worked on a new marriage statement.
In 1965, that commission on marriage voted overwhelmingly to recommend that the church rescind its ban on artificial contraception, saying that it was not "intrinsically evil"
The Council would close on December 8, 1965.
October 11 Peace Love Art Activism
Vietnam
National Security Action Memorandum 263
October 11, 1963: after considering the report from McNamara and Taylor (Sept 21), Kennedy signed National Security Action Memorandum 263. It planned to transfer responsibility for security in South Vietnam to the ARVN, allowing for the withdrawal of 1,000 US advisors within three months and the bulk of US advisors by late 1965. (see Oct 22)
Peace negotiations
October 11, 1972: Henry Kissinger met again with the North Vietnamese. According to Hanoi, the United States proposed a change in the schedule: bombing and mining would be stopped Oct. 21, the agreement initialed Oct. 22 and formally signed Oct. 30. Hanoi said it agreed to the change. On October 12 Kissinger returned to Washington to brief President. Nixon. In Saigon, President Thieu tells a youth rally of his opposition to a coalition with the Communists. (see Oct 12)
October 11 Peace Love Art Activism
Space Race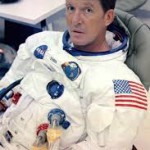 October 11 – 12, 1968: after extensive redesign work, Apollo 7, commanded by Wally Schirra (the only astronaut to command Mercury, Gemini and Apollo missions) enters earth orbit in the first test of the spacecraft. [NYT Apollo 7] (see Oct 25)
Space
October 11, 2022: NASA officials announced that their mission to have a spacecraft to hit the asteroid Dimorphos and alter its trajectory was a resounding success.
The crash they'd engineered shortened Dimorphos's orbit around the asteroid  Didymos by 32 minutes, from 11 hours and 55 minutes to 11 hours and 23 minutes. The agency had previously set a minimum benchmark for success at 73 seconds. [Smithsonian article]  (next Space, see August 23, 2023)
October 11 Peace Love Art Activism
World Series
October 11 – 16, 1969: NY Mets v Baltimore Orioles. Mets win in five games to accomplish one of the greatest upsets in Series history, as that particular Orioles squad was considered to be one of the finest ever. The World Series win earned the team the sobriquet "Miracle Mets." [NPR story]
October 11 Peace Love Art Activism
AIDS
October 11, 1987: hundreds of thousands of activists take part in the National March on Washington to demand that President Ronald Reagan address the AIDS crisis. Although AIDS had been reported first in 1981, it was not until the end of his presidency that Reagan spoke publicly about the epidemic. (NYT article) (see May – June 1988)
October 11 Peace Love Art Activism
Feminism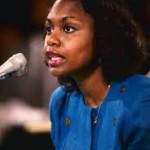 October 11, 1991: University of Oklahoma Law Professor Anita F. Hill testified before a Senate Judiciary Committee that conservative Federal Appeals Court Judge and Supreme Court nominee Clarence Thomas sexually harassed her when she was employed as his personal assistant. Three days of unprecedented televised Senate Judiciary Committee hearings follow the charges. Senators Arlen Specter, Alan Simpson and Orrin Hatch accuse Hill of falsifying the events, and her credibility was questioned because her allegations did not come until nine years after the alleged acts took place.
Thomas reappeared before the panel to denounce the proceedings as a "high-tech lynching." (NYT article) [transcript of testimony] (see Oct  23)
BSA
October 11, 2017: the Boy Scouts of America announced plans to accept girls, marking an historic shift for the century-old organization.
The group cited the desire to nurture female leaders as a reason for the decision, pitting it against the Girl Scouts of the U.S.A., which operates under a similar mission.
"We strive to bring what our organization does best — developing character and leadership for young people — to as many families and youth as possible as we help shape the next generation of leaders," said Michael Surbaugh, the group's chief scout executive.
Starting in 2018, girls would be allowed into the Cub Scout program, which had been limited to boys either in the first through fifth grades or between the ages of 7 and 10. A separate program for older girls was expected to be available in 2019. [NYT article] (Feminism, see Dec 6; BSA, see April 23, 2019)
October 11 Peace Love Art Activism
Environmental Issues
October 11, 2000: 250 million US gallons  of coal sludge spill in Martin County, Kentucky (considered a greater environmental disaster than the Exxon Valdez oil spill). [CounterSpill article] (see September 16, 2004)
October 11 Peace Love Art Activism
DEATH PENALTY
October 11, 2018: Washington state's Supreme Court ruled that the death penalty was unconstitutional and converted to life in prison all pending death sentences in the state.
The court's decision was unanimous, with the justices determining that capital punishment was applied "in an arbitrary and racially biased manner."
"The use of the death penalty is unequally applied — sometimes by where the crime took place, or the county of residence… or the race of the defendant," the court said in its opinion. "The death penalty, as administered in our state, fails to serve any legitimate penological goal; thus, it violates article I, section 14 of our state constitution." (see February 7, 2019)
October 11 Peace Love Art Activism
Ryan White
October 11, 2018: the U.S. Department of Health and Human Services announced that approximately $2.34 billion in Ryan White HIV/AIDS Program grants were awarded to cities, counties, states, and local community-based organizations in fiscal year (FY) 2018.
This funding through the Health Resources and Services Administration (HRSA) supports a comprehensive system of HIV primary medical care, medication, and essential support services to more than half a million people living with HIV in the United States. (see RW for White's expanded chronology)
October 11 Peace Love Art Activism
Immigration History
October 11, 2019: President Trump's immigration agenda ran into legal blockades in courts around the country as judges in four states barred his administration from trying to withhold green cards from people who use public benefits and rejected his plan to divert funds to erect a border wall.
In three rulings, federal judges in New York, California and Washington State issued injunctions temporarily blocking the "public charge" rule, which would impose serious impediments to legal residency for those who use benefits such as Medicaid or those deemed likely to use them in the future.
The rule, widely seen as an attempt to keep out immigrants who are poor or in need of help, was one of the Trump administration's signature immigration policies — and it ran into a legal brick wall in three corners of the country on a single day.
Lawsuits filed by 21 states and the District of Columbia argued that the new regulations, which had been due to take effect on Tuesday, discriminate against low-income people from developing countries and undermine the well-being of children whose families might avoid using nutritional, health and other programs. [NYT article] (next IH, see Oct 15)
October 11 Peace Love Art Activism
Cultural Milestone & LGBTQ+
October 11, 2021: DC Comics announced  that the new Superman, Jonathan Kent — who is the son of Clark Kent and Lois Lane — will soon begin a romantic relationship with a male friend.
That same-sex relationship was just one of the ways that Jonathan Kent, who goes by Jon, proved to be a different Superman than his famous father. Since his new series, Superman: Son of Kal-El, began in July, Jon has combated wildfires caused by climate change, thwarted a high school shooting and protested the deportation of refugees in Metropolis.
"The idea of replacing Clark Kent with another straight white savior felt like a missed opportunity," Tom Taylor, who writes the series, said in an interview. He said that a "new Superman had to have new fights — real world problems — that he could stand up to as one of the most powerful people in the world."  [NYT article] (next CM, see ; next LGBTQ, see Oct 27)
October 11 Peace Love Art Activism