April 11 Music et al
FREE SPEECH
NYC Bans Folk Music
April 11, 1961: NYC Mayor Wagner, announced his support of the ban issued by Newbold Morris, the Commissioner of Parks, against folk singing and guitar playing in Washington Square Park. (see NYC bans folk music for expanded story)
April 11 Music et al
Bob Dylan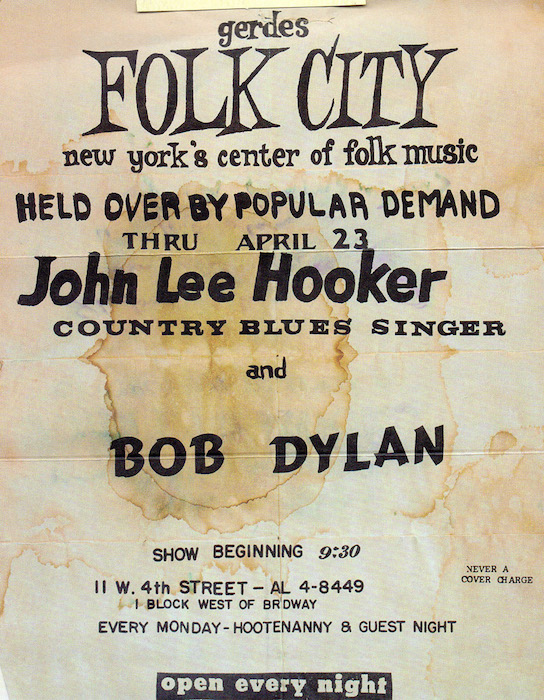 April 11, 1961: Dylan played his first solo live gig in New York City at Gerde's Folk City, opening for John Lee Hooker. (see Apr 24)
Beatles
April 11, 1962: John Lennon, Paul McCartney and Pete Best flew to Germany for their first residency at the Star-Club in Hamburg. George Harrison was unwell at the time, and so flew to Germany the following day with The Beatles' manager Brian Epstein.
Lennon, McCartney and Best were met at the airport in Hamburg by Astrid Kirchherr, whose fiance Stuart Sutcliffe had died of a brain hemorrhage the previous day. The loss was devastating for The Beatles. (see June 4)
14 spots on the Billboard Hot 100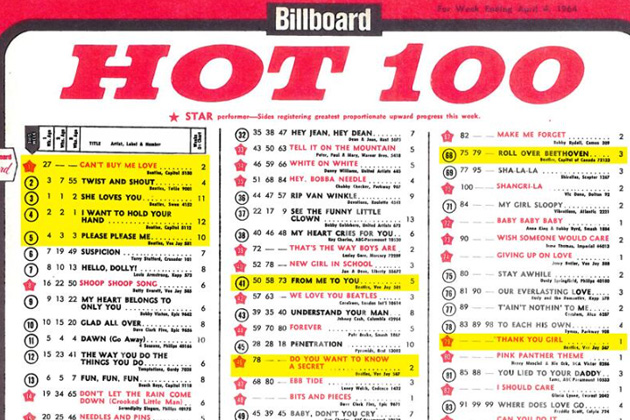 April 11, 1964: the Beatles held 14 spots on the Billboard Hot 100 chart. Previously, the highest number of concurrent singles by one artist on the Hot 100 was nine by Elvis Presley, Dec 19, 1956. (Beatles, see Apr 27; Elvis, see January 2, 1965)
Beatles' Hot 14
Chart #s on Billboard
April 11, 1964

 Can't Buy Me Love

2. Twist & Shout

4. She Loves You

7. I Want To Hold Your Hand

9.  Please Please Me

14. Do You Want to Know a Secret

38.  I Saw Her Standing There

48. You Can't Do That

50.  All My Loving

52. From Me To You

61. Thank You Girl

74. There's A Place

78. Roll Over Beethoven

81. Love Me Do
April 11 Music et al
The New Musical Express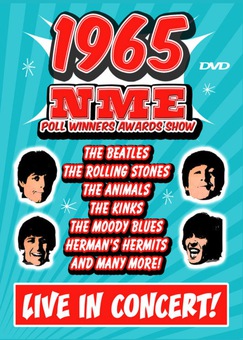 April 11, 1965: in UK, The New Musical Express poll winners' concert takes place featuring performances by The Beatles, The Animals, The Rolling Stones, Freddie and the Dreamers, the Kinks, the Searchers, Herman's Hermits, The Anita Kerr Singers, The Moody Blues, Wayne Fontana and the Mindbenders, Donovan, Them, Cilla Black, Dusty Springfield and Tom Jones.
April 11 Music et al
Charles Manson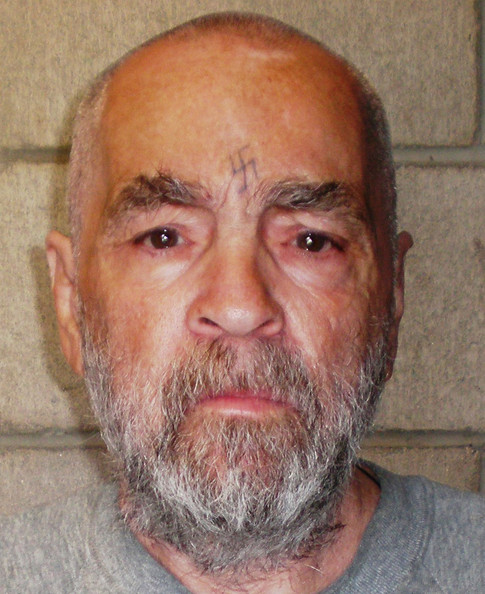 April 11, 2012 – California denied parole to Charles Manson, 77, for the 12th time. Manson would next be eligible for parole in 15 years. (NYT article)  (see November 19, 2017)
April 11 Music et al