December 8 Peace Love Art Activism
BLACK HISTORY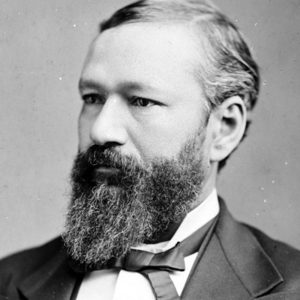 December 8, 1872: Pinckney Benton Stewart Pinchback, or P.B.S. as he preferred, was born the son of Eliza Stewart, an enslaved woman, and William Pinchback, her white master, on a Mississippi plantation in 1837. P.B.S. Pinchback and his mother were freed when he was a young child and moved to Ohio, where they lived together until his mother died when he was just 12 years old. He then traveled back to the South and found work as a cabin boy.
In 1862, Pinchback moved to Louisiana and enlisted in the Union Army, encouraging other African Americans to do the same. After the war ended, he joined the Louisiana Republican Party and, in 1868, was elected to the state legislature and chosen as President Pro Tempore of the Senate. When Louisiana's African American lieutenant governor, Oscar Dunn, died in 1871, Pinchback was automatically promoted to lieutenant governor.
In the 1872 presidential election, Louisiana Governor Henry Clay Warmouth, a white Republican, supported Democrat Horace Greeley in his presidential race against Republican Ulysses Grant. Following President Grant's election, the Louisiana state senate impeached Governor Warmouth, leaving Lt. Governor Pinchback to take over the office.
On December 9, 1872, P.B.S. Pinchback was sworn in as Governor of Louisiana, becoming the first black governor in United States history. He occupied the office for just 43 days, until a special election was held and Republican William Pitt Kellog elected and sworn in. The United States would not see its first elected black governor for another 118 years, when Douglas Wilder was sworn in as Governor of Virginia in 1990. (see April 13, 1873)
Birth of a Nation
On December 8, 1922 New York City officials yielded to protests and denied a permit to the film Birth of a Nation. D.W. Griffith's film is one of the most important and controversial films in American movie history. It is important in the development of film as an art form because of its many innovations in cinematography and narrative storytelling techniques. The film was and still is controversial because it embraced the racist view of the Reconstruction Era following the Civil War, portraying African-Americans as savages and fools, while presenting the Ku Klux Klan as heroes. The film was protested by civil rights activists when it opened in New York City on March 3, 1915, but it was not banned at that time. (see Dec 12)
Gibbs v. Board of Education
December 8, 1936: the NAACP won in its case, Gibbs v. Board of Education, against the state of Maryland, ensuring that white and black teachers were paid equally. (see November 22, 1938)
Montgomery Bus Boycott
December 8, 1955: Black taxi drivers charged ten cents per ride, a fare equal to the cost to ride the bus, in support of the boycott. When word of this reached city officials on December 8, the order went out to fine any cab driver who charged a rider less than 45 cents. (BH, see January 3, 1956;see Boycott for much more)
Samuel Younge, Jr
December 8, 1966: Marvin Segrest, tried for the second degree murder of Samuel Younge, Jr, (see January 3, 1966) was found not guilty by an all-white jury. (see Dec 26)
LA Black Panthers Headquarters
December 8, 1969: four days after the assassination of Fred Hampton and Mark Clark in Chicago, Illinois, the Los Angeles Police Department (LAPD) set out to serve a warrant to search Party headquarters at 41st Street and Central Avenue for stolen weapons. Though the warrant was obtained on the basis of false information provided by the FBI, police used it as the basis to ambush about twelve Party members inside the building.
More than 200 police officers, including the newly militarized Special Weapons and Tactics (SWAT) team descended on the headquarters, armed with 5000 rounds of ammunition, gas masks, a helicopter, a tank, and a military-grade grenade.
The Party members inside resisted the raid and surrendered only after holding off police forces for approximately five hours. In the end, three officers and six members of the Black Panther Party were wounded during this attack. [EJI article] (next BH & BP, see January 13, 1970)
Nelson Mandela
December 8, 2012: Mandela was hospitalized for nearly 19 days, being treated for pneumonia and having an operation for gallstones. (see December 5, 2013)
137 SHOTS
December 8, 2015: U.S. District Judge James Gwin rejected a reverse-discrimination lawsuit in which eight white Cleveland police officers and one Hispanic officer claimed the city placed them on longer stints of restricted duty than their black counterparts.
Gwin concluded that the officers produced "no evidence" to support their claims. He wrote that what the group described as evidence were just "short excerpts from dated testimony in unrelated cases that consist of individuals giving general discussion about race" and the city. Records show that the length of restricted duty more depends on the facts of a case than the color of an officer's skin. (see 137 shots for much more)
December 8 Peace Love Art Activism
US Labor History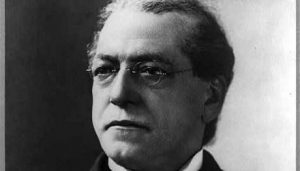 December 8, 1886: in the wake of the Haymarket incident (May 4, 1886), labor organizer Samuel Gompers set up the American Federation of Labor (AFL), a collection of trade unions that will play a major role in the labor movement throughout the century to come. (see Dec 11)
December 8 Peace Love Art Activism
Feminism
Matilda Josyln Gage
December 8, 1893: at a meeting of the Woman's Suffrage League, Gage reacted to a statement made by the Rev Dr Parkhurst about women turned out to get a night's lodging—that they might "starve or freeze on the streets," with his consent, if it only brought them to a proper state of repentance. Gage stated, "For every 2,000 women who are turned homeless and friendless into the cold wintry streets, with every man's hand against them , there are 20,000 men as guilty who are stting in comfortable homes, surrounded with luxury, who pose as honored and respected members of society."
In 1895 Gage contributed to Elizabeth Cady Stanton's The Woman's Bible, writing interpretations of three Biblical passages pertinent to women. TWB is a major criticism of standard biblical interpretation from a radical feminist point of view. (see Gage for expanded chronology)
NY State Association Opposed to Woman Suffrage
In 1897 Josephine Dodge founded the New York State Association Opposed to Woman Suffrage. Dodge was the first president, the NAOWS believed that woman suffrage would decrease women's work in communities and their ability to effect societal reforms. Active on a state and federal level, the group also established a newsletter, Woman's Protest( reorganized as Woman Patriot in 1918), that was a bellwether of antisuffrage opinion. In 1918 the NAOWS moved its headquarters to Washington, D.C., where it operated until its disbandment following the passage of the Nineteenth Amendment in 1920. Woman Patriot continued to be published through the 1920s, generally opposing the work of feminists and liberal women's groups.founded. (NY State Library link) (next Feminism, see  March 18, 1898; VR, see April 25, 1898)
Feminism & Voting Rights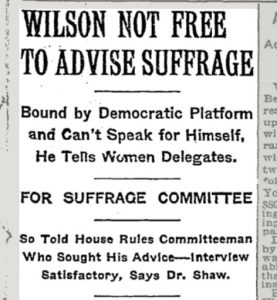 December 8, 1913: a delegation of 94 suffragists, led by Anna Howard Shaw of the National American Women's Suffrage Association (NAWSA), met with President Woodrow Wilson in the White House on this day to discuss women's suffrage. Wilson told them that he would not support women's suffrage because it had not been  mentioned in the 1912 Democratic Party Platform. At the meeting, he refused to give his personal view on the topic. Even while governor of New Jersey (1910–1912), Wilson had avoided taking a public position on the issue. (see March 3, 1914)
December 8 Peace Love Art Activism
Vietnam
Japanese troops in Vietnam
December 8, 1941:  the United States declared war on Japan which already had 50,000 troops in Vietnam with the consent of the Vichy French government. (see April 1943)
Nixon firm on pullout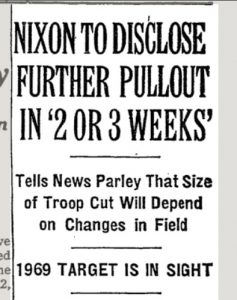 December 8, 1969: President Richard Nixon said that the Vietnam War was coming to a "conclusion as a result of the plan that we have instituted." [Nixon had announced at a conference in June that the US would be following a new program he termed "Vietnamization."] (see Dec 15)
December 8 Peace Love Art Activism
Japanese Internment Camps
December 8, 1941: Attorney-General Biddle called for tolerance in dealings with the many Japanese here "of unquestioned loyalty." (see Internment for expanded chronology)
December 8 Peace Love Art Activism
Religion and Public Education
December 8, 1947: McCollum v. Board of Education—Attorney  Walter F. Dodd represented Vashti McCollum at the supreme court and John L. Franklin again served as counsel for the State of Illinois. (see Dec 12)
December 8 Peace Love Art Activism
Nuclear/Chemical News
"Atoms For Peace"
December 8, 1953: at the United Nations, President Eisenhower gave his "Atoms For Peace" speech to the General Assembly at the United Nations. The Atoms For Peace program goal was to supply equipment and information to schools, hospitals, and research institutions within the U.S. and throughout the world. (NYT article) (see January 12, 1954)
Norman D. Mayer
December 8, 1982: Norman D. Mayer, demanding a nationwide debate on nuclear weapons, threatened to blow up the Washington Monument with explosives he claimed were inside a van.
After a 10-hour standoff, law enforcement officers shot Mayer dead. There were no explosives. (NYT article) (see September 26, 1983)
Reagan/Gorbachev and warhead reduction
December 8, 1987:  President Ronald Reagan and Soviet leader Mikhail S. Gorbachev signed a treaty calling for destruction of intermediate-range nuclear missiles. (CW, see December 3, 1989; NN, see April 7, 1989)
December 8 Peace Love Art Activism
December 8 Music et al
Beach Boys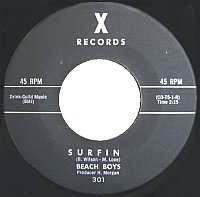 December 8, 1961: Candix Records( X records) a small label based in Los Angeles, released The Beach Boys first single 'Surfin' . It peaked at number 75 in the US; it was never released in the UK.
On the strength of the song's performance in the Southern California market, Capitol Records signed the group. Other surfing songs would follow: 'Surfin' Safari,' 'Surfin' U.S.A.,'and 'Surfer Girl.' (see June 4, 1962)
John Lennon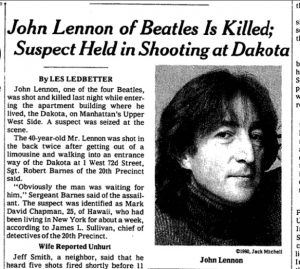 December 8, 1980: John Lennon shot and killed. (see Too Soon Gone) (next Beatles, see January 22, 1981)
Grateful Dead

December 8, 1995: four months after Jerry Garcia's death, the Grateful Dead announced they were breaking up.  (see May 31, 2017)
December 8 Peace Love Art Activism
Clinton Impeachment
Betty Currie
December 8, 1997: Betty Currie, Clinton's personal secretary, asked presidential pal Vernon Jordan to help Monica Lewinsky find a job in New York.
Witnesses
December 8, 1998: in a daylong session, President Clinton's lawyers and three panels of witnesses testified on the president's behalf, saying Clinton's behavior does not warrant impeachment.  (see Clinton for expanded chronology)
December 8 Peace Love Art Activism
DEATH PENALTY
December 8, 2009:Ohio prison officials executed a death row inmate, Kenneth Biros, with a one-drug intravenous lethal injection, a method never before used on a human. The new method, which involved a large dose of anesthetic, akin to how animals are euthanized, had been hailed by most experts as painless and an improvement over the three-drug cocktail used in most states, but it is unlikely to settle the debate over the death penalty.
While praising the shift to a single drug, death penalty opponents argued that Ohio's new method, and specifically its backup plan of using intra-muscular injection, has not been properly vetted by legal and medical experts and that since it has never been tried out on humans before, it is the equivalent of human experimentation. But the United States Supreme Court refused to intervene and the procedure went largely as planned. [NYT article] (see Dec 18)
December 8 Peace Love Art Activism
Environmental Issues
December 8, 2020: scientists at a conference of the American Geophysical Union said that during 2020 the Arctic had continued its unwavering shift toward a new climate as the effects of near-record warming surged across the region, shrinking ice and snow cover and fueling extreme wildfires.
"The story is unambiguous: the transformation of the Arctic to a warmer, less frozen and biologically changed region is well underway," the scientists said in an annual assessment of the region. [NYT article] (next EI, see January 11, 2021)
December 8 Peace Love Art Activism