December 18 Peace Love Art Activism
BLACK HISTORY
Thirteenth Amendment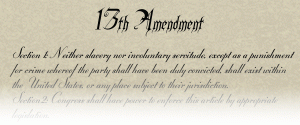 December 18, 1865: Secretary of State William H. Seward proclaimed the Thirteenth Amendment to Constitution to have been adopted. It officially outlawed slavery and involuntary servitude, except as punishment for a crime. It reads:
                Section 1. Neither slavery nor involuntary servitude, except as a punishment for crime whereof the party shall have been duly convicted, shall exist within the United States, or any place subject to their jurisdiction.
                Section 2. Congress shall have power to enforce this article by appropriate legislation.
(see Dec 19)
Davis Knight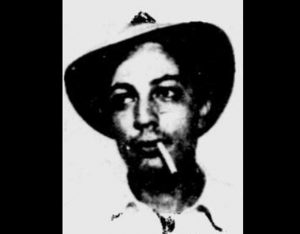 On April 18, 1946:  thirty-two-year-old Navy veteran Davis Knight married Junie Lee Spradley. In June 1948, the state indicted Mr. Knight for violating a law that prohibited "marriage or cohabitation between white persons and those with one-eighth or more Negro or Mongolian blood." At trial, Mr. Knight insisted that he was white: his wife believed him to be white and his Navy service records listed him as white. The State set out to prove he was black.
The whole case turned on the race of Mr. Knight's deceased great-grandmother, Rachel; if she was black, Mr. Knight was at least one-eighth black and guilty. As evidence of Rachel's race, the State presented several elderly witnesses, including an eighty-nine-year-old white man who testified that Rachel had lived on his father's plantation and was a "known Negro."
On December 18, 1948  a jury found Davis Knight to be black and sentenced to five years in prison for marrying outside of his race. He appealed.
On November 14, 1949 the Mississippi State Supreme Court reversed Davis Knight's conviction. The Court held that, in Mr. Knight's particular case, the State had failed to provide sufficient evidence to prove that his grandmother Rachel was fully black, so it had not proved that Mr. Knight was at least one-eighth black.
Though the decision did not strike down the state's miscegenation law, or prevent future prosecution of Mr. Knight or others, many white Mississippians protested the decision, hanging members of the court in effigy. The state's ban on interracial marriage would stand for nearly two more decades, until the United States Supreme Court's 1967 decision in Loving v. Virginia struck down remaining anti-miscegenation laws in Mississippi and seventeen other states. (BH, see August 27, 1949; Knight, see November 14, 1949)
Abolish Public Schools
December 18, 1952: anticipating that the U.S. Supreme Court would soon strike down racial segregation in public schools, Georgia Governor and ardent segregationist Herman Talmadge announced he would end public education in the state rather than integrate. "There is only one solution in the event segregation is banned by the Supreme Court," Talmadge declared at a press conference, "And that is abolition of the public school system."
Governor Talmadge's plan involved leasing existing public schools for $1 to a "suitable man or woman" tasked with setting up and operating a private school system and using that system to maintain segregation. [EJI article] (next BH, see Dec 30)
December 18, 1961: an agreement was reached in Albany, GA. It paved the way for the release of the Rev. Dr. Martin Luther King Jr. and about 300 other Negroes from prison. (BH, see February 12, 1963;see Albany Movement; MLK, see October 16, 1962)
Murders of Three Civil Rights Workers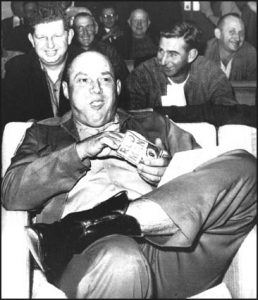 December 18, 1964: eighteen of the 21 Mississippians implicated in the murder of the three civil rights workers were arraigned before a US commissioner in Meridan, MS.
Defendant Lawrence Rainey, Neshoba county sheriff, said, "Hey, let's have some Red Man" –and bit off a cheek-filling plug. His deputy (and codefendant) Cecil Price (holding a bail application) smiled and other defendants and spectators laughed. (next BH, see Dec 20;  see Murders for expanded chronology)
December 18 Peace Love Art Activism
FREE SPEECH
December 18, 1935: Boston Mayor F. W. Mansfield  denounced Lillian Hellman's  play The Children's Hour. The play has a lesbian theme, in which a young girl runs away from a boarding school and, to avoid being returned, tells her grandmother that the two headmistresses of the school are having a love affair. The accusation ruins the women's careers and their relationship. (see January 11, 1936)
December 18 Peace Love Art Activism
Japanese Internment Camps
December 18, 1944: brought by Japanese-American Fred Korematsu regarding the Japanese internment, the Supreme Court sided with the government in Korematsu v. United States ruling that the exclusion order was constitutional. (see JIC for expanded internment chronology)
December 18 Peace Love Art Activism
Nuclear and Chemical Weapons
December 18, 1957: the Shippingport Atomic Power Station in Pennsylvania, the first civilian nuclear facility to generate electricity in the United States, went online.(see February 17, 1958)
December 18 Peace Love Art Activism
Space Race
December 18, 1958: the US launched the world's first communications satellite, SCORE (Signal Communication by Orbiting Relay Equipment), nicknamed "Chatterbox,"  aboard an Atlas rocket. The Atlas missile served as a platform for the experiment and the communications equipment was integrated into its faring pods. It transmitted the first message from space to Earth on a short-wave frequency—a pre-recorded statement from President Dwight D. Eisenhower: "This is the President of the United States speaking. Through the marvels of scientific advance, my voice is coming to you from a satellite traveling in outer space. My message is a simple one: Through this unique means I convey to you and all mankind, America's wish for peace on Earth and goodwill toward men everywhere." (see January 2, 1959)
December 18 Peace Love Art Activism
Lion Sleeps Tonight
December 18, 1961 – January 12, 1962: a South African song from the 1920s, "The Lion Sleeps Tonight" by the Tokens #1 Billboard Hot 100.
Blue Hawaii
December 18, 1961 –  May 4, 1962 – Elvis Presley's Blue Hawaii movie soundtrack continues as the Billboard #1 album. (see April 21, 1962)
I Want To Hold Your Hand
On December 17, 1963: a 15-year-old girl from Silver Spring, MD wrote to Washington. D.C. station WWDC radio DJ Carroll James requesting Beatles music after seeing a CBS-news segment.
He  obtained a copy of "I Want To Hold Your Hand" from his stewardess girlfriend, who brought the single back from the UK.
He became the first disc jockey to broadcast a Beatles record on American radio.
Due to listener demand, the song was played daily, every hour.
On December 18 – 19, 1963 Capitol Records threatened to sue WWDC to stop playing song, but then reversed itself and decided to rush-release "I Want To Hold Your Hand," previously scheduled for  January 13, 1964.
Christmas leave was canceled at Capitol Records, as pressing plants and staff gear up for rush release. (see Dec 23)
"Another Beatles Christmas Record"
December 18, 1964, The Beatles: "Another Beatles Christmas Record" issued to fan club members. (see Dec 26)
LSD
December 18, 1965: Big Beat Acid Test, The Big Beat Club, Palo Alto.
Timothy Leary
In 1966: Timothy Leary founded the League of Spiritual Development, with LSD as the sacrament. (see Jan 8)
The Family Way
December 18, 1966: "The Family Way" movie premiered. Music by Paul McCartney.  (next Beatles, see March 18, 1967; Family Way, see January 6, 1967)
December 18 Peace Love Art Activism
Vietnam
Operation Game Warden
December 18, 1965:  Operation Game Warden (Task force 116) began. It was an U.S. and South Vietnamese Navy operation in the Mekong Delta and near Saigon to patrol the rivers and coastal waters of South Vietnam, prevent the infiltration of soldiers and supplies from North Vietnam, and deny the Viet Cong access to the waterways. (see Dec 21)
My Lai Massacre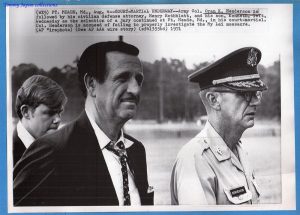 December 18, 1971: after a trial that included testimony from 106 witnesses, Colonel Henderson was acquitted of all charges. (see My Lai for expanded chronology; Vietnam, see January 1, 1972)
Operation Linebacker Two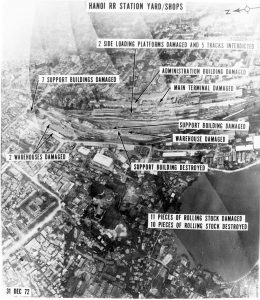 December 18, 1972: President Nixon ordered a new bombing campaign against the North Vietnamese. Operation Linebacker Two lasted for 12 days, including a three day bombing period by up to 120 B-52s. Strategic surgical strikes were planned on fighter airfields, transport targets and supply depots in and around Hanoi and Haiphong. U.S. aircraft dropped more than 20,000 tons of bombs in this operation. Twenty-six U.S. planes were lost, and 93 airmen were killed, captured or missing. North Vietnam admitted to between 1,300 and 1,600 dead. (see Dec 22)
December 18 Peace Love Art Activism
Judicial Milestone
December 18, 1967: Katz v. United States, was a US Supreme Court case discussing the nature of the "right to privacy" and the legal definition of a "search". The Court's ruling refined previous interpretations of the unreasonable search and seizure clause of the Fourth Amendment to count immaterial intrusion with technology as a search, overruling Olmstead v. United States (see June 4, 1928) and Goldman v. United States. Katz also extended Fourth Amendment protection to all areas where a person has a "reasonable expectation of privacy". (see April 7, 1969)
December 18 Peace Love Art Activism
Native Americans
December 18, 1968: Mohawk Indians formed a blockade at the Cornwall International Bridge between the U.S. and Canada in protest of the U.S. restricting Native peoples' free movement between the two countries. Many protesters were arrested but the Canadian government dismissed the charges.(see September 29, 1969)
December 18 Peace Love Art Activism
Nuclear News
December 18, 1970: a blast from a planned atomic test accidentally released a plume of hot gases and radioactive dust three and a half minutes after ignition and continuing for many hours, raining fallout on workers. Six percent of the explosion's radioactive products were vented atomic leak in Nevada forced hundreds of citizens to flee the test site. (see May 27, 1972)
December 18 Peace Love Art Activism
TERRORISM
December 18, 1989: a mail bomb killed Robert Robinson, an attorney in Savannah, Georgia, in his office. Robinson was in his second term as 5th District alderman when he was killed.
A year after his slaying, federal officials obtained a 70-count indictment against Walter Leroy Moody Jr., 56, of Rex, including a murder charge in the slaying of 11th U.S. Circuit Court of Appeals Judge Robert S. Vance on Dec. 16, 1989, in a mail bomb explosion at his home in Mountain Brook, Ala.
The indictment charged Moody with transporting explosive material with intent to kill, causing a death.
Moody was convicted in federal court in June 1991 of 70 offenses, including murder in the Vance slaying, and sentenced to serve consecutive life terms without parole.
He was later convicted in an Alabama circuit court in Birmingham in the slayings of Vance and Robinson and sentenced to death in February 1997.
NAACP targeted
In late December 1989: pipe bombs intercepted at 11th Circuit headquarters in Atlanta, GA and the Jacksonville, FL office of the NAACP. (see July 6, 1990)
December 18 Peace Love Art Activism
CLINTON IMPEACHMENT
December 18, 1998: the House of Representatives engaged in a fierce, daylong debate whether to impeach President Clinton. A CNN survey suggested there were enough votes to approve one or more articles of impeachment. (see CI for expanded chronology)
December 18 Peace Love Art Activism
DEATH PENALTY
U.N. General Assembly
December 18, 2007: the U.N. General Assembly passed a nonbinding resolution calling for a moratorium on the death penalty, overcoming protests from a bloc of states that said it undermined their sovereignty. The resolution which calls for 'a moratorium on executions with a view to abolishing the death penalty,' was passed by a 104 to 54 vote, with 29 abstentions. Two similar moves in the 1990s failed in the assembly. The resolution's text stops short of an outright demand for immediate abolition; it carries no legal force but backers say it has powerful moral authority.
Among nations who voted against were Egypt, Iran, Singapore, the United States and a bloc of Caribbean states. Eighty-seven countries — including the 27 European Union states, more than a dozen Latin American countries and eight African states — jointly introduced the resolution, though opponents singled out the EU as the driving force. [Reuters article] (see June 25, 2008)
Capital punishment continues decline
December 18, 2009: use of capital punishment by states continued its steady decline, with fewer death sentences handed down in 2009 than any year since the death penalty was reinstated by the Supreme Court in 1976. Year-end figures by the Death Penalty Information Center (DPIC) showed 11 states were considering abolishing executions, with many legislators citing high costs associated with incarcerating and handling often decades-long appeals by death row inmates.
Fifty-two inmates were executed in 11 states in 2009. As in previous years, Texas in 2009 led the states in executions, with 24 — four times as many as the next-highest, Alabama. Nine men who had been sentenced to death were exonerated and freed in 2009, most after new DNA or other forensic testing cleared them, or raised doubts their culpability. That was the second highest total since the death penalty was reinstated 33 years earlier.  (see June 18, 2010)
December 18 Peace Love Art Activism
LGBTQ
District of Columbia
December 18, 2009: District of Columbia Mayor Adrian Fenty signed a freedom to marry bill into law after it passed by a large majority of City Council members. January 1, 2010 New Hampshire same-sex couples begin marrying in the state. [CNN article](see January 1, 2010)
Don't Ask, Don't Tell
December 18, 2010: the U.S. Senate voted 65 to 31 in favor of repealing Don't Ask, Don't Tell, the Clinton-era military policy that forbid openly gay men and women from serving in the military. Eight Republicans sided with the Democrats to strike down the ban. The ban will not be lifted officially until President Obama, Defense Secretary Robert Gates, and Admiral Mike Mullen, the chairman of the Joint Chiefs of Staff, agree that the military is ready to enact the change and that it won't affect military readiness. (see Dec 22)
Transgender government employees
December 18, 2014: Attorney General Eric Holder announced  that the Justice Department would interpret the Civil Rights Act of 1964 as protecting transgender government employees from discrimination.
In a memo, Holder wrote that the "best reading of Title VII's prohibition of sex discrimination is that it encompasses discrimination based on gender identity, including transgender status." Holder said that while Congress "may not have had such claims in mind when it enacted Title VII, the Supreme Court has made clear that Title VII must be interpreted according to its plain text."
In a statement, Holder called the move an "important shift" that "will ensure that the protections of the Civil Rights Act of 1964 are extended to those who suffer discrimination based on gender identity, including transgender status." [US DoJ article]
Same-sex marriage Florida
December 18, 2014: the U.S. Supreme Court refused to block gay marriages in Florida, the latest of about three dozen states allowing same-sex weddings.
In a one-paragraph order, the court decided not to step into the Florida case. A federal judge previously declared Florida's ban on gay marriage unconstitutional and said same-sex marriage licenses could start being issued in the state after Jan. 5, unless the Supreme Court intervened.
Most federal judges and appeals courts have ruled against state bans, but the 6th U.S. Circuit Court of Appeals in Cincinnati has upheld the right of four states to decide whether to allow gay marriage. (LGBTQ, see Dec 19; Florida, see Dec 26)
Kedarie Johnson
December 18, 2017:  Jorge Sanders-Galvez, convicted of murdering a 16-year-old Burlington High School student  Kedarie Johnson (see March 2, 2016) in an alley was sentenced to life in prison without parole.
At his sentencing, Jorge Sanders-Galvez also was charged with attempted murder and assault on a correctional officer after authorities said he beat a Des Moines County sheriff's officer at the county jail the previous week. (see Dec 22)
December 18 Peace Love Art Activism
Iraq War II
December 18, 2011:  the last convoy of heavily armored U.S. troops left Iraq, crossing into Kuwait in darkness in the final moments of a nine-year war. (see February 13, 2012)
December 18 Peace Love Art Activism
Cannabis
December 18, 2014:  Nebraska Attorney General Jon Bruning said the state was joining Oklahoma in a federal lawsuit that sought a declaration that Colorado's legalization of marijuana violated the United States Constitution.
"Federal law undisputedly prohibits the production and sale of marijuana," said Bruning. "Colorado has undermined the United States Constitution, and I hope the U.S. Supreme Court will uphold our constitutional principles."
Bruning said the "illegal products of this system" are heavily trafficked into neighboring states, causing an unnecessary burden on the state of Nebraska.
The Colorado Attorney General's Office said it would defend the state's marijuana laws. "We are not entirely surprised by this action," Colorado Attorney General John Suthers said. "However, it appears the plaintiffs' primary grievance stems from non-enforcement of federal laws regarding marijuana, as opposed to choices made by the voters of Colorado. We believe this suit is without merit and we will vigorously defend against it in the U.S. Supreme Court."
On  March 21, 2016, the U.S. Supreme Court declined 6 – 2 to hear Nebraska and Oklahoma's proposed lawsuit meaning the nation's highest court will not rule on the interstate dispute. (see January 9, 2015 or see CCC for expanded chronology)
Crime and Punishment
December 18, 2019:  NJ Governor Phil Murphy signed  A5823 into law which restored voting rights to 80,000 people on probation or parole.
He also signed into law an expungement bill for people with marijuana convictions.
"This move will make it possible for thousands of residents now and in the future to truly be able to turn the corner and not have long forgotten mistakes marking them like a 'scarlet letter' for the rest of their lives," one of the measure's sponsors, state Assemblywoman Annette Quijano, D-Union, said in a statement. [NJN story] (next Cannabis, see Dec 31; also see CCC for expanded cannabis chronology; next C & P, see January 7, 2020)
Malta Legalization
December 18, 2021: just days after Malta's Parliament approved a bill to legalize marijuana, President George Vella signed the legislation into law making Malta the first European country to enact the reform.
Under the legislation sponsored by MP Owen Bonnici, adults 18 and older will be allowed to possess up to seven grams of cannabis and cultivate as many as four plants for personal use. Up to 50 grams of homegrown marijuana can be stored at home.
While there won't be a commercial market per se, non-profit cooperatives will be able to cultivate marijuana and distribute it to members. [MM article] (next Cannabis see May 25, 2022 or see CAC for expanded chronology)
December 18 Peace Love Art Activism
Women's Health/Immigration History
December 18, 2017: Judge Tanya S. Chutkan, of the United States District Court for the District of Columbia ruled that "Jane Roe" and "Jane Poe,"  two undocumented immigrants in US custody, must be allowed to have abortions,
The immigrants, both 17, had entered the United States illegally and were being held in government-run shelters. Under a policy announced in March by the Department of Health and Human Services' Office of Refugee Resettlement, federally funded shelters cannot take "any action that facilitates" an abortion for an unaccompanied minor without the approval of the office's director
Chutkan stayed her order for 24 hours to let the government appeal.  [NYT article] (WH & IH, see Dec 19)
December 18 Peace Love Art Activism
Affordable Care Act
December 18, 2019: a 2-1 decision, by a panel of the United States Court of Appeals for the Fifth Circuit in New Orleans struck down a central provision of the Affordable Care Act, ruling that the requirement that people have health insurance was unconstitutional.
The appeals panel did not invalidate the rest of the law, instead sending the case back to a federal district judge in Texas to "conduct a more searching inquiry" into which of the law's many parts could survive without the mandate. [NYT story] (next ACA, see April 1, 2020)
December 18 Peace Love Art Activism
Trump Impeachment
The House of Representatives on Wednesday impeached President Trump for abuse of power and obstruction of Congress, making him the third president in history to be charged with committing high crimes and misdemeanors and face removal by the Senate.
On a day of constitutional consequence and raging partisan tension, the votes on the two articles of impeachment fell largely along party lines, after a bitter debate that stretched into the evening and reflected the deep polarization gripping American politics in the Trump era. [NYT story] [see TII for chronology]
December 18 Peace Love Art Activism