December 26 Music et al
GI Blues
December 26, 1960 – January 8, 1961:   Presley's GI Blues album Billboard #1 for a second time.
I Want to Hold Your Hand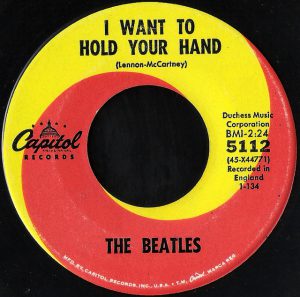 December 26, 1963:  release of "I Want to Hold Your Hand" ("I Saw Her Standing There" B-Side) as a single released in US. Capitol Records began distributing "I Want To Hold Your Hand" to radio stations in major U.S. cities where it was played regularly.  With the target demographic (young teens) home for Christmas-New Years break, and the constant air play, the record begins selling like crazy.  In New York City, 10,000 copies per hour. In the first three days, 250,000 copies were  sold.  Capitol's production was so overloaded it contracted Columbia Records and RCA to help with the pressings.
I Feel Fine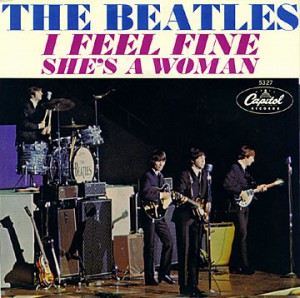 One year later, on December 26, 1964, their "I Feel Fine" was the Billboard #1 single. Their sixth #1 song of 1964 in which they had 30 entries on the chart, giving them a total of 18 weeks at the top of the charts. (see I Feel Fine)
December 26  Music et al
Magical Mystery Tour
Four years later, on December 26, 1967, was the premiere of Magical Mystery Tour.  There had been 10 hours of footage trimmed to 55 minutes. Though filmed in color, BBC broadcast the show in black and white. The critical reaction was overwhelmingly negative. (see Beatles Magical Mystery Tour)
Al Green
In 1969 Al Green covered "I Want to hold Your Hand." It's so good, that if you didn't know it already, you might think the Beatles had covered Green.
Jimi Hendrix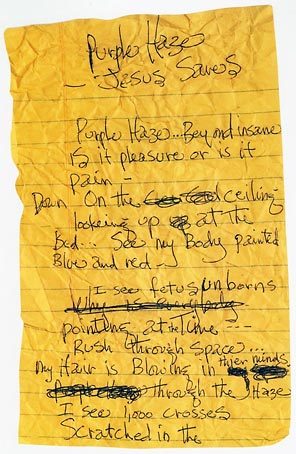 December 26, 1966: while in the dressing room of The Uppercut Club in London, Jimi Hendrix wrote the lyrics to "Purple Haze". The original title for the song was "Purple Haze / Jesus Saves".  He changed the title by the time he recorded it (obviously).
Monterey Pop
December 26, 1968, Monterey Pop movie released.
December 26  Music et al
Led Zeppelin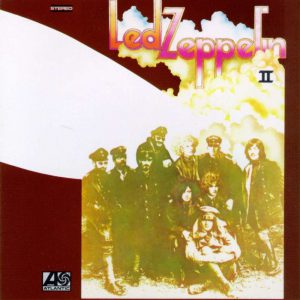 December 26, 1969  – January 2, 1970: Led Zeppelin's Led Zeppelin II is the Billboard #1 album.
December 26  Music et al