December 27 Peace Love Art Activism

US Labor History
December 27, 1913: during the bitter Copper Country Strike of 1913-1914 in Michigan, Charles Moyer, president of the Miners Union, was shot in the back and dragged through the streets of Chicago by men in the employ of the mine owners. That evening, detectives escorted him, still bleeding, to a local train and "deported him" (e.g., ran him out of town). State and Congressional investigations were unable to prove the identity of his assailants, and the crime went unsolved.(see January 5, 1914)
December 27 Peace Love Art Activism
Vietnam
General Albert C. Wedemeyer
December 27, 1944:  U.S. General Albert C. Wedemeyer in Chungking reported that Ambassador Patrick J. Hurley was displeased with aid given to intelligence operatives in Vietnam. Hurley "had increasing evidence that the British, French, and Dutch are working…for the attainment of imperialistic policies and he felt we should do nothing to assist them in their endeavors which run counter to U.S. policy." Hurley was reflecting President Roosevelt's January 24 position. (see Dec 31)
Ho Chi Minh
December 27, 1965:  Ho Chi Minh addressed the Communist Party Central Committee in Hanoi. Ho said that "politics" was the weak point of the American and South Vietnamese enemy and the domestic situation of the United States will not permit the U.S. to utilize its military and economic power in South Vietnam. The Committee decided that the communist forces in South Vietnam should seek a "decisive victory within a relatively short period of time" but must prepare to defend itself if the U.S. expands its war effort.
JB Lenoir's "Vietnam Blues"
In 1966: JB Lenoir's "Vietnam Blues"  "Mister President you always cry about peace, but you must clean up your house before you leave" (next Vietnam, see Jan 7; next News Music, see June)
Vatican response to Spellman
On December 23 Cardinal Spellman said the Vietnamese conflict was "a war for civilization—certainly it is not a war of our seeking. It is a war thrust upon us—we cannot yield to tyranny." Anything "less than victory is inconceivable."
On December 27, 1966: Vatican sources expressed displeasure with Cardinal Spellman's statements in Vietnam. One source said, "The Cardinal did not speak for the Pope or the Church." The Pope had previously called for negotiations and an end to the war in Vietnam.
US forces in Vietnam
By the end of 1966, American forces in Vietnam reached 385,000 men, plus an additional 60,000 sailors stationed offshore. More than 6,000 Americans have been killed in 1966 and 30,000 had been wounded. In comparison, an estimated 61,000 Vietcong have been killed. However, their troops now numbered over 280,000.
Music protests  US in Vietnam
In  1967: protest songs of this year included:
"Saigon Bride" by Joan Baez
"Waist Deep in the Big Muddy" by Pete Seeger.
"Backlash Blues" by Nina Simone
"Patriotic" song: "Dear Uncle Sam" by Loretta Lynn
(next Vietnam, see January  8, 1967)
December 27 Peace Love Art Activism
BLACK HISTORY
December 27, 1956: Federal Judge Dozier Devane granted temporary injunction restraining Tallahassee city officials from interfering with integration of city buses and said "every segregation act of every state or city is as dead as a doornail." (see Dec 28)
Tamir Rice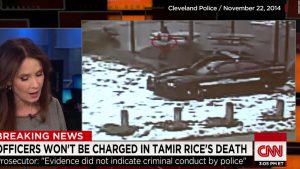 December 27, 2015: a grand jury declined to charge a Cleveland patrolman who fatally shot a 12-year-old boy holding a pellet gun, capping more than a year of investigation into a case that added to national outrage over white officers killing African-Americans.
In announcing the decision, Timothy J. McGinty, the Cuyahoga County prosecutor, said he had recommended that the grand jurors not bring charges in the killing of the boy, Tamir Rice, who was playing with the gun outside a recreation center in November 2014.[NYT report] (B & S, see January 18, 2016; Rice, see April 25, 2016)
December 27 Peace Love Art Activism
Roots of Rock
December 27, 1957: from the NYT: "Twenty thousand shrieking, pushing, stamping teen-agers besieged the Paramount Theatre all day yesterday. The attraction was Alan Freed, a disk jockey and master of ceremonies who was presenting a stage show of rock 'n' roll musicians." (see March 24, 1958)
Leonard Cohen
December 27, 1967: Leonard Cohen released Songs of Leonard Cohen.
December 27, 1967, Bob Dylan released  John Wesley Harding album. He had recorded it between October 17 and November 29.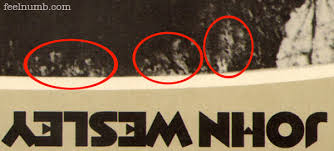 The cover photograph showed Dylan with the brothers Luxman and Purna Das. Dylan's manager, Albert Grossman, had brought the Asian musicians to Woodstock. Standing behind Dylan (over his left shoulder) is Charlie Joy, a local stonemason and carpenter.
True to the atmosphere of the time's conspiracy theorists (e.g. Paul is dead), images of the Beatles were purportedly hidden on the front cover in the knots of the tree.  (next Dylan, see January 20, 1968)
December 27 – 29, 1969: Miami Rock Festival, among the bands playing were: BB King, The Band, Santana, Paul Butterfield Blues Band, Johnny Winter, Grateful Dead, Canned Heat, Sweetwater, Vanilla Fudge, Hugh Masakela, Amboy Dukes, The Turtles, Biff Rose, Tony Joe White, and Celebration.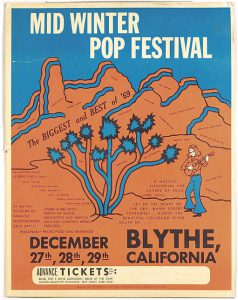 December 27 – 29, 1969, Mid Winter Pop Festival, Blythe, California. The show never happened, but was supposed to have: Janis Joplin, Jefferson Airplane, Young Rascals, Vanilla Fudge, Brooklyn Bridge, Neil Diamond, and Johnny Winters.
Someday We'll Be Together
December 27, 1969 – January 2, 1970 – "Someday We'll Be Together" by Diana Ross and the Supremes #1 on the Billboard Hot 100.
December 27 Peace Love Art Activism
TERRORISM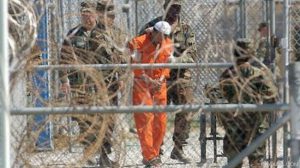 December 27, 2001: U.S. officials announced that Taliban and al-Qaida prisoners would be held at the U.S. naval base at Guantanamo Bay, Cuba. [NYT report] (see January 11, 2002)
December 27 Peace Love Art Activism
Immigration History
Crime and Punishment
December 27, 2018: Adou Kouadio, a citizen of Ivory Coast, arrived at the Texas border in early 2016 and asked for asylum, claiming that he had been threatened after supporting a political opponent of his country's president.
But for the nearly three years that his request had remained under consideration while American authorities detained Kouadio, 43, first in Texas and later in New Jersey. In August, he petitioned a court for help.
On this date, Alvin K. Hellerstein of Federal District Court in Manhattan said the government had violated Kouadio's rights.
"This nation prides itself on its humanity and openness with which it treats those who seek refuge at its gates," the Hellerstein wrote. "By contrast, the autocracies of the world have been marked by harsh regimes of exclusion and detention. Our notions of due process nourish the former spirit and brace us against the latter."
Detaining Kouadio for 34 months without a bail hearing violated his due process rights as a nonresident immigrant arriving at the border, "limited as those rights are," the judge said in a ruling some legal experts also considered a rebuke of the Trump administration's strict immigration policies.  [NYT article]  (IH, see Dec 31; C&P, see February 20, 2019)
December 27 Peace Love Art Activism
Please follow and like us: