January 20 Music et al
Meet The Beatles!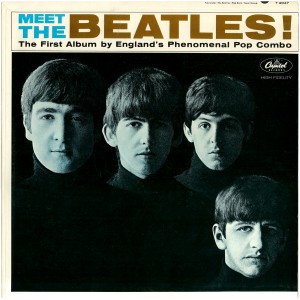 January 20, 1964: Meet The Beatles! released. (see Beatles for more) (AllMusic dot com review.
January 20

Music et al
Alan Freed died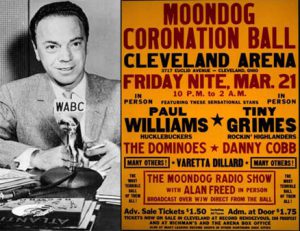 January 20, 1965: Freed was the man who first played Rock and Roll on the radio and was one of the first to use the term "Rock'N'Roll" in the early 1950's. Freed is commonly referred to as the "Father of Rock'N'Roll". He helped bridge the gap of segregation among young teenage Americans, presenting music by African-American artists (rather than cover versions by white artists) on his radio program, and arranging live concerts attended by racially mixed audiences. Freed appeared in several motion pictures as himself. In the 1956 film Rock, Rock, Rock, Freed tells the audience that "rock and roll is a river of music that has absorbed many streams: rhythm and blues, jazz, rag time, cowboy songs, country songs, folk songs. All have contributed to the big beat." (Cleveland Plain Dealer obituary)
"Mr Tambourine Man"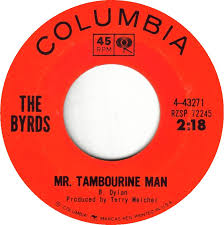 January 20, 1965: The Byrds entered the studio to record "Mr Tambourine Man," what would become the title track of their debut album and, incidentally, the only Bob Dylan song ever to reach #1 on the U.S. pop charts. Aiming consciously for a vocal style in between Bob Dylan and John Lennon, Roger McGuinn sang lead, with Gene Clark and David Crosby providing the complex harmony that would, along with McGuinn's jangly electric 12-string Rickenbacker guitar, form the basis of the Byrds' trademark sound. (2016 Financial Times article)
Woody Guthrie Memorial Concert
January 20, 1968, Bob Dylan and the Band performed Woody Guthrie's "I Ain't Got No Home" at the Woody Guthrie Memorial Concert, Carnegie Hall. The concert was Dylan's first public appearance since his motorcycle accident on August 20, 1966. Pete Seeger & Richie Havens sng Jackhammer John; Bob Dylan with the Band sing Grand Coulee Dam, Mrs Roosevelt, and I Ain't Got No Home. (Rolling Stone magazine article)
January 20

Music et al
Judy in disguise
January 20 – Feb 2, 1968: "Judy In Disguise (With Glasses)" by John Fred & His Playboy Band #1 on the Billboard Hot 100.
Judy in disguise, well that's what you are
Lemonade pies with a brand new car
Cantaloupe eyes come to me tonight
Judy in disguise, with glasses
January 20

Music et al
Beatles Rock and Roll Hall of Fame
January 20, 1988, The Beatles inducted into the Rock and Roll Hall of Fame. Paul McCartney did not attend the ceremony, leaving surviving Beatles George Harrison and Ringo Starr, and Lennon's widow, Yoko Ono, to be inducted by Mick Jagger. McCartney released a brief statement that read: ''After 20 years, the Beatles still have some business differences, which I had hoped would have been settled by now. Unfortunately, they haven't been, so I would feel like a complete hypocrite waving and smiling with them at a fake reunion.''
and…
January 20

Music et al