December 27 Music et al
Songs of Leonard Cohen
December 27, 1967 – Leonard Cohen released Songs of Leonard Cohen.
From Mark Deming's review at the AllMusic.com site:  At a time when a growing number of pop songwriters were embracing a more explicitly poetic approach in their lyrics, the 1967 debut album from Leonard Cohen introduced a songwriter who, rather than being inspired by "serious" literature, took up music after establishing himself as a published author and poet. The ten songs on Songs of Leonard Cohen were certainly beautifully constructed, artful in a way few (if any) other lyricists would approach for some time, but what's most striking about these songs isn't Cohen's technique, superb as it is, so much as his portraits of a world dominated by love and lust, rage and need, compassion and betrayal. 
December 27, 1967, Bob Dylan released  John Wesley Harding album. He had recorded it between October 17 and November 29.
The cover photograph shows Dylan with brothers Luxman and Purna Das. Dylan's manager, Albert Grossman, had brought the Asian musicians to Woodstock. Standing behind Dylan (over his left shoulder) is Charlie Joy, a local stonemason and carpenter.
True to the atmosphere of the time's conspiracy theorists (e.g. Paul is dead), images of the Beatles were purportedly hidden on the front cover in the knots of the tree. (next Dylan see January 20, 1968)
December 27 Music et al
Cultural Milestone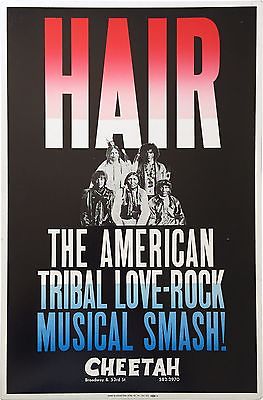 December 22, 1967: Chicago businessman Michael Butler was planning to run for the U.S. Senate on an anti-war platform. He watched the Public Theatre's production of Hair several times and joined forces with Joe Papp to reproduce the show at another New York venue after the close of its run at the Public.
Papp and Butler first moved the show to The Cheetah,  a discothèque at 53rd Street and Broadway. It ran for 45 performances. (CM, see January 22, 1968; Hair, see April 29, 1968)
December 27 Music et al
Music protests  US in Vietnam
In  1967: protest songs of this year included:
"Saigon Bride" by Joan Baez 
"Waist Deep in the Big Muddy" by Pete Seeger.
"Backlash Blues" by Nina Simone
Patriotic song: "Dear Uncle Sam" by Loretta Lynn
December 27 Music et al
December 27 – 29, 1969, Miami Rock Festival, among the bands playing were: BB King, The Band, Santana, Paul Butterfield Blues Band, Johnny Winter, Grateful Dead, Canned Heat, Sweetwater, Vanilla Fudge, Hugh Masakela, Amboy Dukes, The Turtles, Biff Rose, Tony Joe White, and Celebration.
December 27 Music et al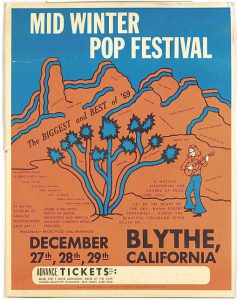 December 27 – 29, 1969: Blythe, California. The show never happened, but was supposed to have: Janis Joplin, Jefferson Airplane, Young Rascals, Vanilla Fudge, Brooklyn Bridge, Neil Diamond, and Johnny Winters.
December 27 Music et al
"Someday We'll Be Together"
December 27, 1969 – January 2, 1970 – "Someday We'll Be Together" by Diana Ross and the Supremes #1 on the Billboard Hot 100.
December 27 Music et al