May 8 Peace Love Art Activism
Feminism
US Labor History
May 8, 1874: Massachusetts became the first US state to mandate a ten-hour-a-day work limit for women. (Industrial Revolution dot org article on Ten Hour Movement) (Feminism, see May 10, 1876; LH see February 23, 1875)
May 8

Peace Love Art Activism
Cultural Milestone
Coca-Cola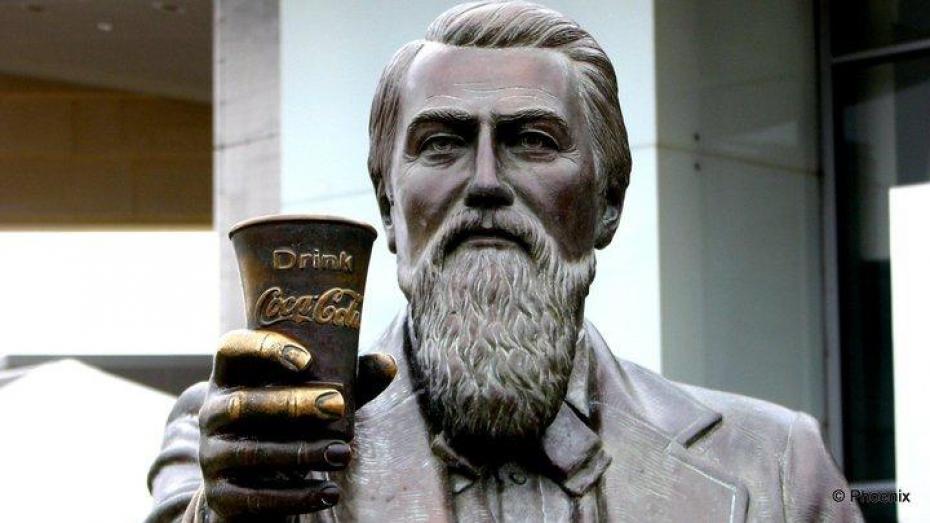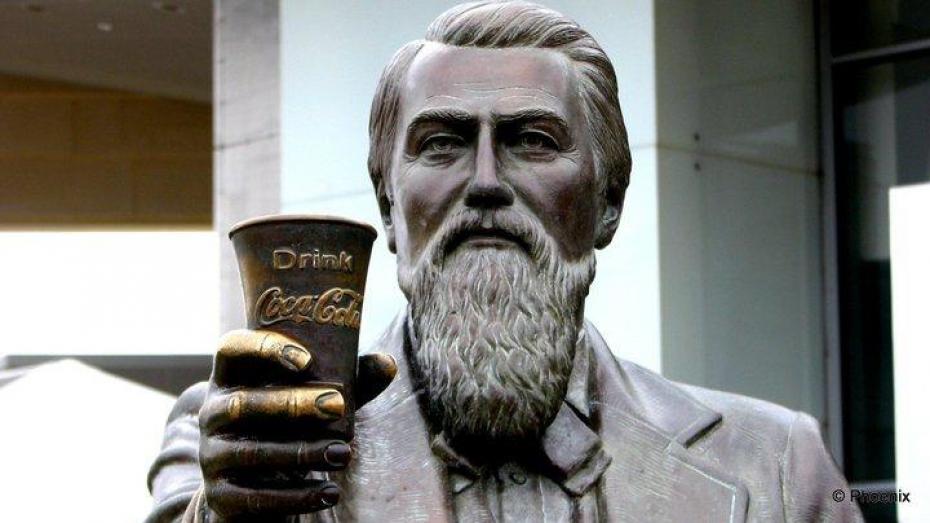 May 8, 1886: Dr. John S. Pemberton, a pharmacist and inventor of patent medicines, sold the first Coca-Cola at Jacob's Pharmacy in Atlanta, Georgia. Pemberton's bookkeeper, Frank Robinson, coined the name and it is his handwriting we recognize as the Coca-Cola trademark. Originally marketed as a tonic, the drink contained extracts of coca leaf, which includes cocaine, as well as the caffeine-rich kola nut. (Coca-Cola site) (see April 1, 1891)
May 8

Peace Love Art Activism
Black History
SCOTTSBORO BOYS
May 8, 1933: in one of many protests across the country, thousands march in Washington D.C. to protest the Alabama trials. (see Scottsboro for expanded story) 
Congress of Racial Equality


May 8, 1943: the newly founded Congress of Racial Equality (CORE), founded on March 9, 1942, organized a sit-in on this day at the racially segregated Jack Spratt Restaurant in Chicago. (CORE site) (see May 25)
Fire hoses
May 8, 1963: Birmingham, Alabama police broke up an anti-segregation march using fire hoses. (PBS article) (see May 9)
May 8

Peace Love Art Activism
Vietnam
Vietnam, Laos and Cambodia
May 8, 1950:  the US announced military and financial aid to the pro-French governments in Vietnam, Laos and Cambodia. (see July 26)
South Vietnam Leadership
May 8, 1963: the Huế Phật Đản shootings. The deaths of nine unarmed Buddhist civilians in the city of Huế, South Vietnam, at the hands of the army and security forces of the Roman Catholic fundamentalist government of Ngô Đình Diệm. The army and police fired guns and launched grenades into a crowd of Buddhists who had been protesting against a government ban on the flying of the Buddhist flag on the day of Phật Đản, which commemorates the birth of Gautama Buddha. Diệm's denial of governmental responsibility for the incident—he instead blamed the Việt Cộng—added to discontent among the Buddhist majority. (V & SVL, see June 11)
The draft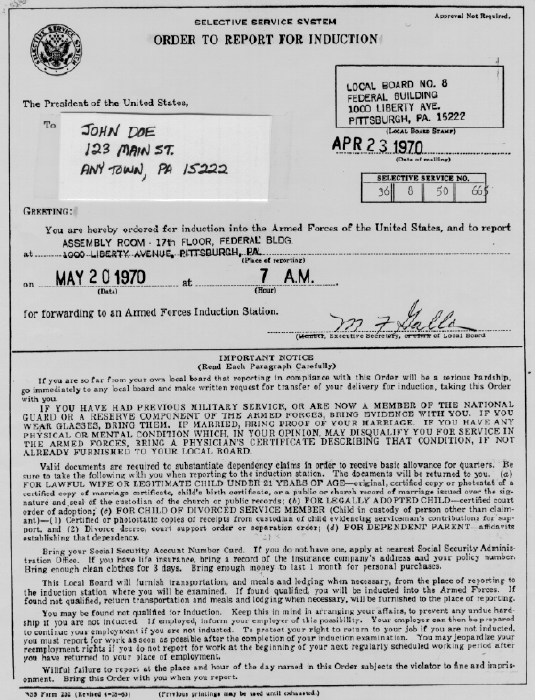 May 8, 1965: a Defense Department study of the draft concluded that it must be continued when the current law expired in 1967. The results of the study indicated that the draft would have to be maintained for the foreseeable future if the size of the armed forces (then totaling 2.6 million) was to kept kept.
Certain recommendations were made: draft younger persons; widening deferments; increase military pay. (see June 7)
May 8, 1970–

Nixon defends invasion
At a news conference Nixon defended the U.S. troop movement into Cambodia, saying the operation would provide six to eight months of time for training South Vietnamese forces and thus would shorten the war for Americans. Nixon reaffirmed his promise to withdraw 150,000 American soldiers by the following spring.
May 8, 1970–Hard Hat Riot
About 200 construction workers in New York City attacked a crowd of Vietnam war protesters four days after the Kent State killings. Some workers used pipes wrapped with the American flag. More than 70 people were injured, including four police officers. Peter Brennan, head of the New York building trades, was honored at the Nixon White House two weeks later, eventually named Secretary of Labor. (Ephemeral NY article) (see May 9)
May 8

Peace Love Art Activism
Fear of Rock
May 8, 1954: BBC radio in the UK banned the Johnny Ray song 'Such a Night' after listeners complained about its 'suggestiveness'. Ray was famous for his emotional stage act, which included beating up his piano and writhing on the floor. (see February 23, 1955)
"Don't Look Back"
May 8, 1965: while filming of what would become the documentary "Dont Look Back", Bob Dylan had the idea to make a short film of his song "Subterranean Homesick Blues," featuring him standing in an alley next to London's Savoy Hotel. Featuring nothing but Dylan surrounded by friends Allen Ginsberg and Bob Neuwirth, flipping giant cue cards with the lyrics of the song on them, the clip — one of the first "music videos" — becomes an iconic rock moment. The cards were painted by Alan Price of The Animals and Joan Baez. (see May 11)
LSD
May 8 – 10, 1965: the Second International Conference on the Use of LSD in Psychotherapy and Alcoholism was held at the South Oaks Hospital, Amityville, NY,. (see August 7)
Let It Be lp
May 8, 1970: Let It Be lp released (the album had 3,700,000 advance orders) It is the "last" Beatle lp released, but most of it was recorded in January 1969, before the recording and release of the Abbey Road album . For this reason, some critics argue that Abbey Road should be considered the group's final album and Let It Be the penultimate. (see May 20)
Label: Parlophone (UK), United Artists (US)

Recorded: February 1968, January–February 1969, January and March–April 1970,

EMI and Apple studios and Twickenham Film Studios, London

Produced by George Martin (uncredited), Phil Spector.
Side one               

"Two of Us"

"Dig a Pony"

"Across the Universe"

"I Me Mine" (George Harrison)

"Dig It" (Lennon–McCartney–Harrison–Starkey)

"Let It Be"

"Maggie Mae" (trad. arr. Lennon–McCartney–Harrison–Starkey)

Side two             

"I've Got a Feeling"

"One After 909"

"The Long and Winding Road"

"For You Blue" (Harrison)

5.   "Get Back"
May 8

Peace Love Art Activism
FREE SPEECH
May 8, 1967: in 1965 a New York City newsstand clerk, Robert Redrup, had sold two pulp sex novels, Lust Pool and Shame Agent to plainclothes police; for which he was found guilty in 1965. He appealed his case to the Supreme Court where his conviction was over-turned 7-2. The court's ruling affirmed that consenting adults in the United States ought to be constitutionally entitled to acquire and read any publication that they wish including obscene or pornographic ones without government interference. (see February 19, 1968)
May 8

Peace Love Art Activism
Native Americans
Wounded Knee II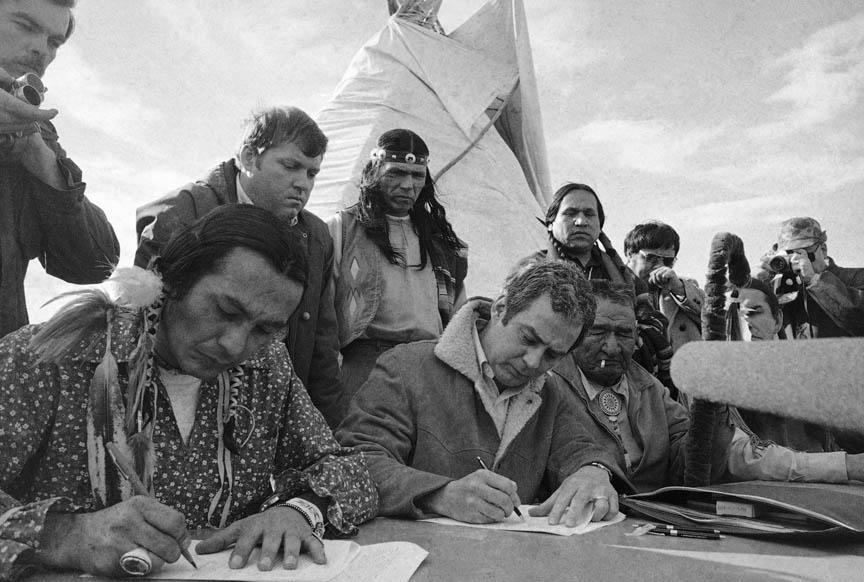 May 8, 1973: the end of the standoff was negotiated after 71 days with the federal government's promise that Native American grievances will be addressed. Native Americans attended one meeting with White House representatives and were promised congressional review of their concerns and a second meeting, but no further meetings occurred.  Native American activists referred to the three years following Wounded Knee II as the "Reign of Terror." They stated that the FBI carried out intensive local surveillance, made repeated arrests, harassed local tribal members, and instituted legal proceedings against AIM leaders and supporters on the Pine Ridge reservation.  (see June 12)
Reign of Terror
1973 – 1976: Native American activists  referred to the three years following Wounded Knee II were referred to by as the "Reign of Terror." They stated that the FBI carried out intensive local surveillance, made repeated arrests, harassed local tribal members, and instituted legal proceedings against AIM leaders and supporters on the Pine Ridge reservation. (Shadow Proof article)  (see February 13, 1974)
May 8

Peace Love Art Activism
Irish Troubles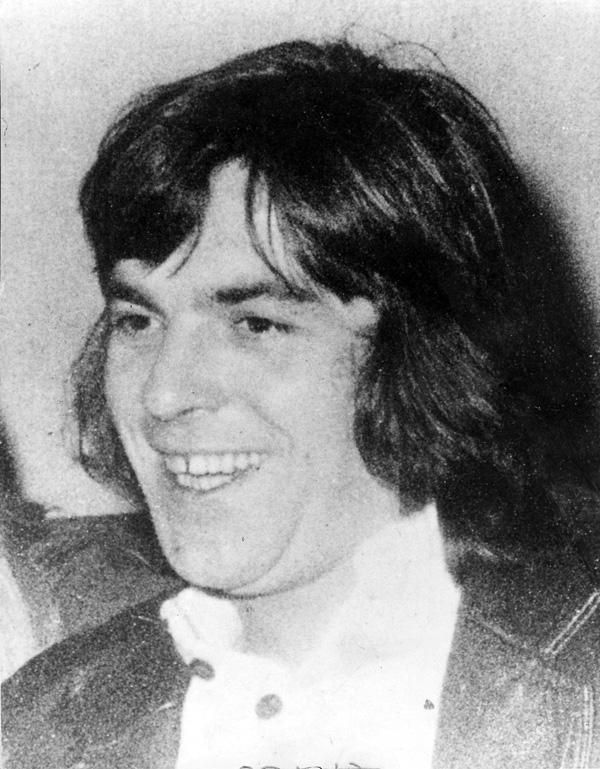 May 8, 1981:  two days after the death of Bobby Sands, Joe McDonnell, then an Irish Republican Army prisoner in the Maze Prison, joined the hunger strike to take the place of Bobby Sands. (see Troubles for expanded story)
May 8

Peace Love Art Activism
Clinton Impeachment
May 8, 1998: Ken Starr and David Kendall quarrelled over leaks of grand jury information. Clinton secretary Betty Currie testified before the grand jury for the third time. (see Clinton for expanded story)
May 8

Peace Love Art Activism
TERRORISM
May 8, 2009: a cross was burned in the predominantly African-American neighborhood in Ozark, Alabama. (Terrorism, see Dec 25; Cross-burning, see November 21, 2013)
May 8

Peace Love Art Activism
LGBTQ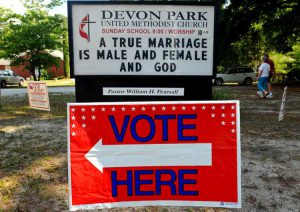 May 8, 2012: anti-gay forces in North Carolina passed a constitutional amendment that excluded same-sex couples from all forms of family status. (see May 9)
May 8

Peace Love Art Activism
Nuclear/Chemical News
Sister Megan Rice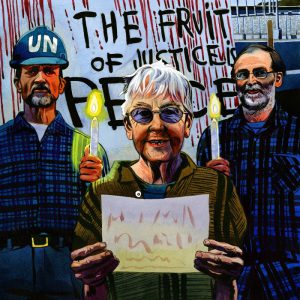 May 8, 2013: a jury convicted Michael Walli, Sister Megan Rice, and Greg Boertje-Obed of interfering with national security when they broke into a nuclear weapons facility in Tennessee and defaced a uranium processing plant. (Nuclear, see Sept 15; Rice, see February 18, 2014)
Government overreach
May 8, 2015: an appellate court ruled that the government had overreached in charging Sister Megan Rice, Michael Walli, and Greg Boertje-Obed with sabotage, and ordered them set free. They will be released on May 16, (Nuclear, see May 19; Rice, see Sept 15)
May 8

Peace Love Art Activism
Please follow and like us: