May 7 Peace Love Art Activism
Feminism
Voting Rights
May 7, 1873: the Missouri Supreme Court heard Virginia Minor's case (see October 15, 1872). The court said that the purpose of the 14th Amendment (which guaranteed the rights of citizenship and equal protection under the law to people born or naturalized in the United States), was meant to extend voting rights to the newly freed slaves, giving African Americans "the right to vote and thus protect themselves against oppression…." The court continued by saying that "There could have been no intention [in the amendment] to abridge the power of the States to limit the right of suffrage to the male inhabitants." (Nat'l Park Service article) (see June 17 – 18)
May 7

Peace Love Art Activism
Religion and Public Education
SEPARATION OF CHURCH AND STATE
May 7, 1925, : police arrested John Thomas Scopes a part-time biology teacher and coach from Dayton, Tennessee for violating Tennessee's Butler Act. (see Scopes for expanded story)
May 7

Peace Love Art Activism
Vietnam
Dien Bien Phu
May 7, 1954: Vietnamese forces occupied the French command post at Dien Bien Phu and the French commander ordered his troops to cease fire. The battle had lasted 55 days. Three thousand French troops were killed, 8,000 wounded. The Viet Minh suffered much worse, with 8,000 dead and 12,000 wounded, but the Vietnamese victory shattered France's resolve to carry on the war. (History dot net article) (see June 4)
Families of American Prisoners
May 7, 1972:  a national convention of the National League of Families of American Prisoners and Missing in Southeast Asia adopted a strongly worded resolution expressing the members' "extreme distress" at the failure of the Nixon Administration to obtain the release of the prisoners.
The resolution, adopted by a voice vote also charged that President Nixon's Vietnamizatlon policy had "thus far failed to provide any results" toward freeing the 1,573 men currently listed as captured or missing. (National League of POW/MIA Families site) (see June 8)
Agent Orange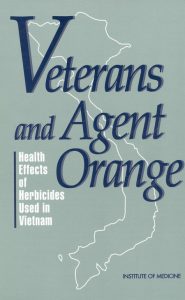 May 7, 1984: a $180 million out-of-court settlement was announced in the Agent Orange class-action suit brought by Vietnam veterans. (US Dept of Veterans Affairs article) (see "In May 1989″)
May 7

Peace Love Art Activism
Roots of Rock
May 7, 1954: "Rock Around The Clock" released. The importance of this song was summed up by two people. Dick Clark once called it, "The national anthem of Rock and Roll" In an interview John Lennon said, "I had no idea about doing music as a way of life until rock and roll hit me." Interviewer asked: "Do you recall what specifically hit you?" John Lennon: "It was "Rock Around The Clock." (see Aug 1)
Monday, Monday
May 7 – 27, 1966: "Monday, Monday" by the Mamas and the Papas #1 on the Billboard Hot 100.
Pearls Before Swine
May 7, 1967: Pearls Before Swine began recording their 'One Nation Underground'. The LP included the song 'Miss Morse', which NYC would ban stations discovered that lead singer Tom Rapp was singing F-U-C-K in Morse code. DJ Murray The K had played the record on the air and some Morse Code-savvy Boy Scouts correctly interpreted the chorus and phoned in a complaint. (Fear, see March 23, 1969, BSA, see July 29, 1992)
Ozzy Osbourne
May 7, 1991: a judge in Macon, Georgia dismissed a wrongful death suit against Ozzy Osbourne. A local couple failed to prove their son was inspired to attempt suicide by Ozzy's music.
John Lennon's leather jacket
May 7, 1992: a leather Jacket worn by John Lennon during 1960-1963, was sold at Christies, London, England for £24,200. (see January 19, 1994)
May 7

Peace Love Art Activism
BLACK HISTORY
Reverend George Lee
May 7, 1955: the Reverend George Lee, a grocery owner and NAACP field worker in Belzoni, Mississippi, was shot and killed at point blank range while driving in his car after trying to vote. At his funeral, Lee's widow ordered his casket be opened to show the effects of shotgun pellets to the face—a rebuttal to the official version that Lee died in a car accident. This open-casket tactic would be emulated by Emmett Till's mother in September. Shortly before his death Lee had preached, "Pray not for your mom and pop—they've gone to heaven. Pray you can make it through this hell." (Zinn Project dot org article)  (see May 31)
Bull Connor
May 7, 1963: by this date, Birmingham's Bull Connor and his police department had jailed over three thousand demonstrators. since May 2. (see May 8)
Sean Bell
May 7, 2008: Rev Al Sharpton led a series of protests regarding the April 25 Bell verdict in New York City. (B & S and Sean Bell, see July 27, 2009)
BLACK & SHOT/Ahmaud Arbery
May 7, 2020: according to the Georgia Bureau of Investigatio, authoritiies arrested Gregory and Travis McMichael and booked them into a jail in Glynn County, Both were charged with murder and aggravated assault.  [NYT article] (next B & S and AA, see May 10, or see AA for expanded chronology)
May 7

Peace Love Art Activism
FREE SPEECH
New York City Bans Folk Music
May 7, 1961: folk singers marched back into Washington Square Park and sang for the first time in four weeks without hindrance from the police. They sang a capella. They had discovered that Park Department ordinances require a permit only for "minstrelsy" – singing with instruments, but not for unaccompanied song. (see NYC Bans for expanded story)
May 7

Peace Love Art Activism
Irish Troubles
May 7, 1981:  An estimated 100,000 people attended the funeral of Bobby Sands in Belfast. (see Troubles for expanded story)
May 7

Peace Love Art Activism
Fourth Amendment
National Security Agency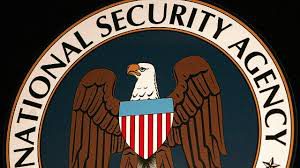 May 7, 2015: (from NYT) in a 97-page ruling, a three-judge panel for the United States Court of Appeals for the Second Circuit ruled that the once-secret National Security Agency program that was systematically collecting Americans' phone records in bulk was illegal. The panel held that a provision of the USA Patriot Act known as Section 215 could not be legitimately interpreted to allow the systematic bulk collection of domestic calling records. The unanimous ruling written by Judge Gerard E. Lynch, held that Section 215 "cannot bear the weight the government asks us to assign to it, and that it does not authorize the telephone metadata program." It declared the program illegal, saying, "We do so comfortably in the full understanding that if Congress chooses to authorize such a far-reaching and unprecedented program, it has every opportunity to do so, and to do so unambiguously." (see May 18)
May 7

Peace Love Art Activism
Immigration History
May 7, 2018: the Trump administration announced that it was dramatically stepping up prosecutions of those who illegally cross the Southwest border, ramping up a "zero tolerance" policy intended to deter new migrants with the threat of jail sentences and separating immigrant children from their parents.
"If you cross the Southwest border unlawfully, then we will prosecute you. It's that simple," Attorney General Jeff Sessions said in announcing a policy that will impose potential criminal penalties on border crossers who previously faced mainly civil deportation proceedings — and in the process, force the separation of families crossing the border for months or longer. [NYT article] (see June 18)
May 7

Peace Love Art Activism