Howlin Wolf Howlin Wolf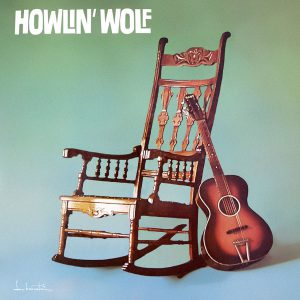 Howlin Wolf Howlin Wolf
January 11, 1962
The Tokens' unusual single, "The Lion Sleeps Tonight" remained at #1 on Billboards Top 100 list. In two days Chubby Checkers' "The Twist" would come back to be Billboard's #1 single nearly a year and a half after hitting that same spot in August 1960.
Elvis Presley's Blue Moon album was Billboard's #1 mono album and Stereo 35/MM by Enock Light & the Light Brigade was the #1 stereo album.
Pete Best was The Beatles drummer, though by that August Richard Starkey replaced Best.
There was no band called the Rolling Stones, but there was an amazing guitarist singer: Howlin' Wolf.
Howlin Wolf Howlin Wolf
Chester Arthur Burnett
Chester Arthur Burnett was born on June 10, 1910 in White Station, Mississippi. The adults in his childhood years caused constant disruption in Chester's life. His parents separated and his mother left him with an abusive uncle. When he was 13, Chester ran away to live with his father where they worked on a Delta farm.
It was there that Chester's love of music found the Delta blues. His father bought a guitar for him when he was 17 and Chester began to get lessons from Charley Patton–the first of many Delta blues stars.
When he wasn't working on the farm, he traveled with other musicians performing with them. He stood at 6′ 6″ and had a booming voice. Not surprisingly the he got the nickname Howlin' Wolf.
Howlin Wolf Howlin Wolf
Howlin' Wolf
He served in the Army during World War II, was discharged after a "nervous breakdown," moved in with a girlfriend, and eventually returned to his father's farm after she, too, suffered the same ailment.
Burnett also returned to music and when not farming, Howlin' Wolf toured throughout the South.
Howlin Wolf Howlin Wolf
Sam Phillips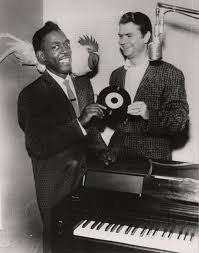 Sam Phillips with his Memphis Recording Service was on a mission: find musicians who had IT.  In 1951 Fortune crossed the paths of Phillips and Wolf. Phillips recorded Wolf and as was typical at the time, sold the singles to another company. In this case, Chess Records in Chicago run by brothers Leonard and Phil Chess.
Howlin Wolf Howlin Wolf
Chess Records
Much to Phillips' dismay, he lost Wolf to the Chess brothers, Wolf moved to Chicago, and became part of that city's immeasurable electric blues legacy.
On January 11, 1962 Chess released the Wolf's so-called "rocking chair" album. Its actual name was simply the eponymous Howlin' Wolf. The album consisted of the A and B sides of six previously released singles, but what a collection of songs this album had. Looking at the dozen songs (nine of which Willie Dixon wrote), one realizes (again) the influence American blues, particularly Chicago's electric blues, had on those young British musicians.
Side one

"Shake for Me" – 2:12

"The Red Rooster" – 2:22

"You'll Be Mine" – 2:25

"Who's Been Talkin'" – 2:18

"Wang Dang Doodle" – 2:18

"Little Baby" – 2:45

Side two

"Spoonful" – 2:42

"Going Down Slow"  – 3:18

"Down in the Bottom" – 2:05

"Back Door Man" – 2:45

"Howlin' for My Baby" – 2:28

"Tell Me" – 2:52
Note how nearly every song is under three minutes–typical of course for singles of the time but still great examples of how much power Wolf packed into such a small space.
Legacy
While the album was not an instant classic, Time has crowned it such. So many great covers brought deserved attention to Wolf's first powerful recordings combined to make it so.
Rolling Stone magazine ranks it at #238 of the "500 Greatest Albums of All Time" and describes it as "Chicago blues at its raunchy best, "The Rocking Chair Album" features an outrageous set of sex songs written by Willie Dixon, including "Shake for Me," "The Red Rooster" and "Back Door Man." In 1971, on The London Howlin' Wolf Sessions, Wolf finally taught an enraptured Eric Clapton how to play "The Red Rooster."
If you have time today (or tomorrow?) give a listen (or two) to this amazing album.
Wolf died on January 10, 1976. Numerous music halls of fame have inducted him and even the US government issued a commemorative stamp on  September 17, 1994. (Mississippi Writers & Musicians site obit)
Note that the second song on the Rolling Stones recently released album, Blue & Lonesome,  is a cover of Howlin's "Commit a Crime." Here is Mick and Jeff doing the song at the White House. I don't think we'll be hearing anything like it anytime soon.