Drummer Bruce Rowland
 May 22, 1941 — June 29, 2015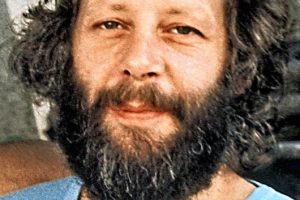 Drummer Bruce Rowland
500,000 Stories
If there were 500,000 people surrounding the Woodstock Music and Art Fair that 1969 weekend, then there are 500,000 stories after their Bethel experience.
The same is true for the more than 160  performers. It is easier to track some of their trails away from that momentous event because fame can leave a scorched path. And it is easy to assume that anyone who played there forever feasted on its fame.
Of course that's a false assumption.
Drummer Bruce Rowland
Grease Band
Bruce Rowland played drums with Joe Cocker's Grease Band and later with the Fairport Convention.
Rowland was born in the UK and early on taught drumming. It is rumored that he taught Phil Collins how to play.
Drummer Bruce Rowland
Woodstock Music and Art Fair
For those who were there that Sunday for  Joe Cocker's performance we likely remember watching Cocker and being amazed at his vocal and physical styles. That was me, but with a bit of hindsight, I now realize that Rowland's drumming was integral to that power. I use a picture I took of Joe (through binoculars) as my computer's desktop and it wasn't until I wrote this blog entry that I realized that right behind Joe is a nice shot of Bruce Rowland (click on the picture for an enlarged view).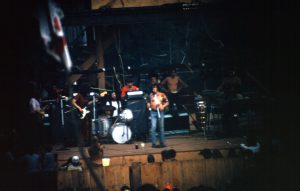 Drummer Bruce Rowland
Queen's Golden Jubilee
And you can see Bruce a few times thanks to the split-screen used in the movie Woodstock (in June 2002 when Joe Cocker sang "With a Little Help From My Friends" at the Queen's Golden Jubilee Phil Collins stuck close to Rowland's pounding fills and parts)
Drummer Bruce Rowland
Life after Grease
After the Grease band dissolved (shortly after Joe Cocker left the band), Rowland worked on various projects including the Jesus Christ Superstar album.
Initially he drummed intermittently with Fairport Convention before becoming their only drummer.  He left that band in 1979 and moved to Denmark.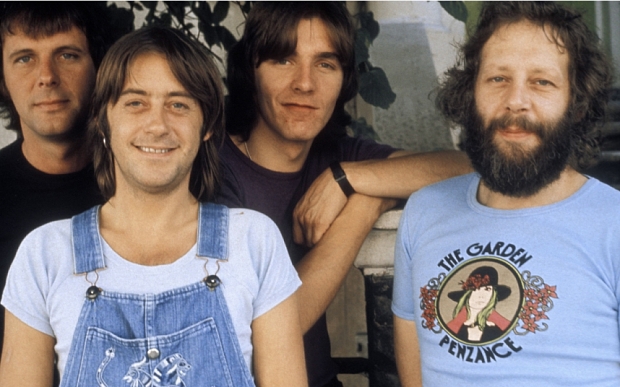 Drummer Bruce Rowland
Fairport Convention
From the Ultimate Classic Rock site: Fairport multi-instrumentalist Dave Pegg commemorated Rowland's passing with a post at the band's official site, calling him a "lovely man and a great drummer" whose "playing and 'feel' for music was superb." Recalling their last conversation, Pegg added, "I spoke to him on the phone a couple of weeks ago when I heard that he was terminally ill and I was scared to make the call. Bruce said – 'No tears Peggy. I've had a great life and have wonderful memories. This hospice is the best hotel I have ever stayed in and the staff are wonderful. No tears.' We will miss you, Bruce." [Telegraph obit]
Drummer Bruce Rowland