Peter Cadbury
On May 4, 1969 John and Yoko closed on the purchase of Tittenhurst Park. The cost was £145,000 ($2,543,039 in 2022 dollars).
They did not move in until August because of renovations that included a lake. The renovations reportedly cost twice the price paid for the 72-acre estate.
John and Yoko bought it from Peter Cadbury, the same Cadbury family famous for Cadbury chocolates, though Peter was not involved in the business.
By late 1969, the Beatles were a band nearly in name only. On the cusp of a final break-up, what turned out to be the last pictures taken of the four together were taken at Tittenhurst Park on on 22 August 1969. The photos, by Ethan Russell and Monte Fresco, were used for the front and back covers of their Hey Jude album.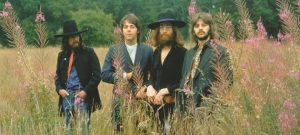 Ascot Sound Studios
John and Yoko built a recording studio in Tittenhurst called Ascot Sound Studios. Lennon and Ono recorded their next several albums in it. The cover of Lennon's Plastic Ono Band album was taken at Tittenhurst Park.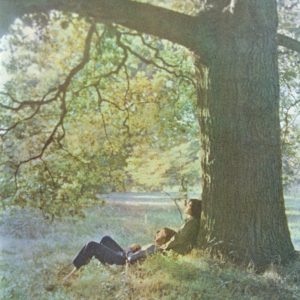 And the famous video recording of Lennon's Imagine was done at Tittenhurst Park.
Homeless intrusion
And it was on the 22 May 1971 that John and Yoko spoke to a homeless man who had been hiding on the estate. After speaking with him, they invited him in for something to eat.
John Yoko Tittenhurst Park
Left never to return
John and Yoko moved to New York City in  August 1971. Lennon never returned to England.
On 18 September 1973 John and Yoko sold Tittenhurst Park to Ringo , who renamed the recording facilities Startling Studios.
According to the  Beatles Bible site, "He [Ringo] made it [Startling Studios] available to other musicians, including T.Rex who filmed Born To Boogie there. Starr sold Tittenhurst in 1988…to Sheikh Zayed bin Sultan Al Nahyan, the president of the United Arab Emirates and ruler of Abu Dhabi.
Tittenhurst Park may not be the best known words, even among Beatles fans, but one can see from the above that it played an important part in the Beatles' final days as a group John Lennon's final days in his native land, and Ringo recording life.
John Yoko Tittenhurst Park