Dead Drummer Bill Kreutzmann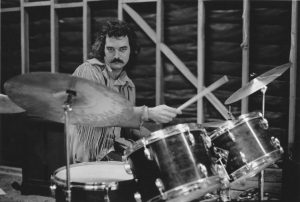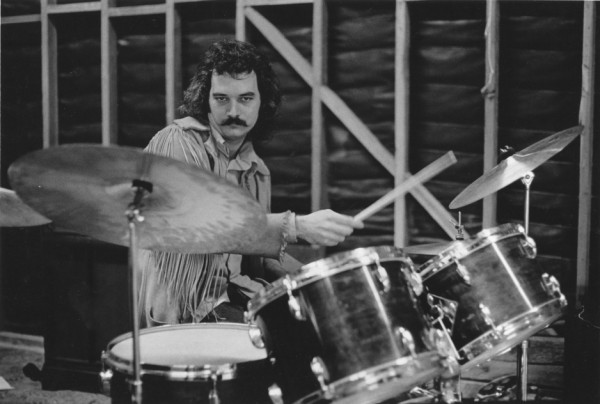 Happy birthday to you!
William Bill Kreutzmann was born on May 7, 1946 in Palo Alto, California. Despite early criticism, Bill loved playing the drums.  Before he was legal, he, Jerry Garcia,  Phil Lesh, Bob Weir, and Ron "Pigpen" McKernan formed a band.
Of course that band evolved into the Grateful Dead. Later Mickey Hart joined the Dead and he and Bill ("the rhythm devils") drove the Dead's beat.
Dead Drummer Bill Kreutzmann
All for one, one for all
Though there were sometimes solos during a show, it was never about an individual. Jerry Garcia may have been the axle  of the band's wheel, the band  was greater than the sum of its parts.
Robert Hunter knew of what he spoke when he said in "Truckin'" What a Long Strange Trip It's Been. That, of course, is a shibboleth for the Grateful Dead and many of the bands that the 1960s produced.
Dead Drummer Bill Kreutzmann
Always there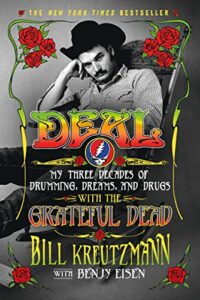 Bill Kreutzmann was there for all the Dead's shows. The good and the bad. The ethereal. The cosmic. The highs and the lows.
In 2015, he and Benjy Eisen wrote about it in Deal: My Three Decades of Drumming, Dreams, and Drugs with the Grateful Dead  [NPR article].
The book begins with a story about Jerry Garcia and Bill going scuba diving in the late 80s. Touch of Grey, the Dead's only big commercial hit. Like anything that brings public attention, Touch of Grey brought the good and the bad. Scuba diving in Hawaii seemed like a good place to get away from it all. No drugs. No attention. Turn off your mind, relax and float down stream.
Then a scuba instructor swam up to Garcia with a waterproof notepad and asked for his autograph.
Dead Drummer Bill Kreutzmann
Dead End
When Garcia died in 1995 [NYT obituary] the Grateful Dead did, too.  Without Jerry, the axle gone, the band could light a spark, could start a fire, but never burn as brightly as those previous 30 years.
Of course Bill Kreutzman has continued to play music. It is, it was, and always will be what his life is about.
Dead Drummer Bill Kreutzmann
Lifer drummer
He had helped form bands (The Other Ones, The Dead, The Rhythm Devlis, 7 Walkers, and most recently, Billy & the Kids) and has sat in at concerts (with Journey, Warren Haynes, Phish, David Nelson Band among others).
In 2015, a Grateful Dead formed to perform a series of concerts commemorating its 50th anniversary. Bill Kreutzmann, of course, was there and wanted more.
Also in 2015, he with Benjy Eisen so published a book: Deal: My Three Decades of Drumming, Deals and Drugs With the Grateful Dead.
Glide magazine wrote: During the course of the first person narrative of Deal, founding member/drummer of the Grateful Dead Bill Kreutzmann shows he's (almost) as skilled a storyteller as he is a drummer. Particularly in the early going of My Three Decades,  his informal style lends itself well to the increasingly fast pace of his life as he discovers the pleasure of music, his passion for playing and his abiding devotion to the Dead as they coalesced in the mid-Sixties.
PBS NewsHour interview by Jeffrey Brown 
But in 2023…
Though Dead & Company embarked on their final tour, it was  without Kreutzmann.
Dead & Company announced: "After many long discussions and some good old-fashioned soul searching, we are letting you know that our brother Bill Kreutzmann will not be joining us on our final summer tour. Bill wants you to know that he is in good spirits, good health and he is not retiring."
The band added, "This is the culmination of a shift in creative direction as we keep these songs alive and breathing in ways that we each feel is best to continue to honor the legacy of the Grateful Dead. The final tour will go on as planned with Bill's full endorsement and support."
Dead & Company's farewell tour began in May and included a benefit show at Cornell University's Barton Hall, set for 46 years to the day since the Grateful Dead played a legendary set at the venue.
Dead Drummer Bill Kreutzmann