John Yoko Two Virgins
Released November 11, 1968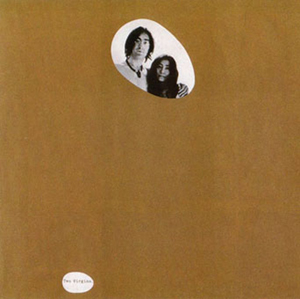 Two Virgins
Whenever musicians release a record album, whatever the format, it is the album's content that critics use to determine their review. Though it is making a comeback, vinyl record collectors bemoan the passing of the Vinyl Age both because they feel the sound quality digital formats fall below that of vinyl and album art needs more than the 5″ x 5″ that a CD allows or no album art at all when streaming to say nothing about the nothing one gets when downloading music.
John Yoko Two Virgins
Not the Beatles
John Lennon and Yoko Ono's Two Virgins album  was the exception. Most fans found the recording unlistenable, but had even more to say about the cover art: a black and white photo of John and Yoko standing casually naked against a plain white background.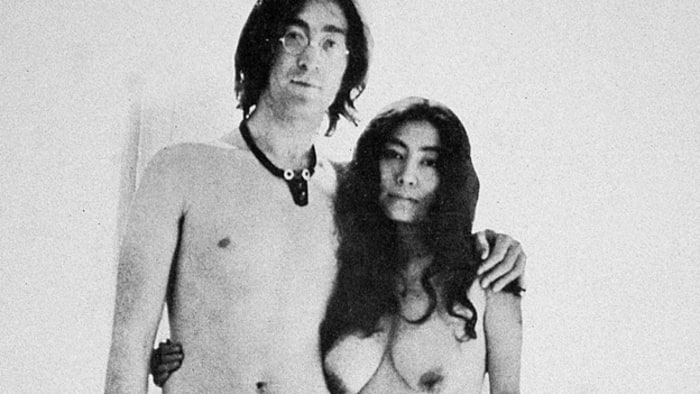 John and Yoko had recorded the album on May 19, 1968 at Kenwood, Lennon's former home in Weybridge. It featured the following tracks: Two Virgins No. 1; Together; Two Virgins (numbers 2-6); Two Virgins; Hushabye Hushabye; Two Virgins (numbers 7-10).
John Yoko Two Virgins
Album cover controversy
Capitol Records refused to release it not because of the avant garde sound, but the company feared negative reaction to the cover.
Tetragrammaton released Two Virgins in a brown paper sleeve on November 11, 1968.  The sleeve had a small opening through which Lennon and Ono's faces peeked.
Quantities of the album were seized in several US jurisdictions, including 30,000 copies in New Jersey. Nonetheless, it managed to reach number 124 on the US charts.
John Yoko Two Virgins
Lennon's views
Lennon described the picture of Ono and him as "two slightly overweight ex-junkies." He spoke of the album's recording in Jann S Wenner's Rolling Stone magazine 1970 interview, Lennon Remembers:
When we got back from India, we were talking to each other on the phone. I called her [Ono] over, it was the middle of the night and Cyn  [Cynthia Lennon} was away, and I thought, 'Well, now's the time if I'm going to get to know her any more.' She came to the house and I didn't know what to do; so we went upstairs to my studio and I played her all the tapes that I'd made, all this far-out stuff, some comedy stuff, and some electronic music. There were very few people I could play those tapes to. She was suitably impressed, and then she said, 'Well, let's make one ourselves,' so we made Two Virgins. It was midnight when we finished, and then we made love at dawn. It was very beautiful.
They took the self-portrait later in the year at Ringo Starr's basement apartment in London, where Lennon and Ono were temporarily living. In the notes that came with the Anthology collection, Lennon said:
We were both a bit embarrassed when we peeled off for the picture, so I took it myself with a delayed-action shutter. The picture was to prove that we are not a couple of demented freaks, that we are not deformed in any way and that our minds are healthy. If we can make society accept these kind of things without offence, without sniggering, then we shall be achieving our purpose.
What we did purposely is not have a pretty photograph; not have it lighted so as we looked sexy or good. There were a couple of other takes from that session where we looked rather nice, hid the little bits that aren't that beautiful; we looked good. We used the straightest, most unflattering picture just to show that we were human.
John Yoko Two Virgins
Yoko vs Beatle fans
It is a shibboleth among many Beatle fans to excoriate Yoko Ono as the cause of the Beatles demise. In my view, John was a powder keg looking for a liaght. Yoko was that spark.
If it wasn't Yoko, it would have been someone else. Yoko brought forth even more artistic freedom than Bob Dylan had three years earlier.
Here is side one of Two Virgins. I suppose many of you are familiar with the first minute because that's all you could get through the first (and last) time you listened.
It certainly is a long way from "Love Me Do" to "Two Virgins." Those of us who stuck it out for at least the first side may have kept waiting for the song to start. Compared to side 1, the white album's "Number 9" seems pop.
And perhaps that's what it's all about. Stretch the boundaries of familiarity so that what is unapproachable today becomes familiar tomorrow…or next year.
John Yoko Two Virgins