Jazz Vocalist Mildred Bailey
Remembering, recognizing, and appreciating
February 27, 1903 – December 12, 1951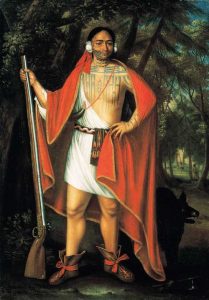 Given our culture's propensity to caricature Native Americans as noble savages stuck in a care-free stone age, the notion that they have had a significant contribution to mainstream American popular music might be surprising.
It should not be so.
Jazz Vocalist Mildred Bailey
Background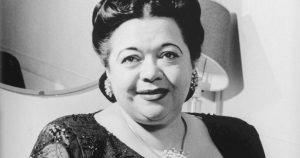 Mildred Bailey's mother was Native American of the Coeur d'Alene (Schitsu'umsh, meaning "Those who were found here" or  "The discovered people") tribe. Mildred, born Mildred Rinker, lived her early life on their reservation in Idaho which is about an hour's drive south of Spokane, Washington.
She had shown an early aptitude for music, playing the family piano throughout her childhood. Around 1913 her family moved to Spokane, but after her mother passed away in 1916, she was sent to live with an aunt in Seattle. As a teenager there she earned money playing in silent-movie houses and demonstrating sheet music for customers at Woolworth's Department Store.
Jazz Vocalist Mildred Bailey
Los Angeles
She found some singing success there and moved to Hollywood to seek more.
Mildred Bailey (she  kept his name because it sounded more American than the German-Rinker) did find more success there. A white woman singing jazz was unusual. A "white" woman because, just as some lighter skin African Americans "passed" as whites, Baily hid the fact that she was also a Native American.
Jazz Vocalist Mildred Bailey
Brother Al and friend Bing
Mildred's brother Al played piano.  Al met Bing Crosby in Seattle and the two teamed up.  They eventually went to Los Angeles like Al's sister and they, too, found a bit of luck when New York band-leader, Paul "The King of Jazz" Whiteman — invited them to become part of  Paul Whiteman's Rhythm Boys.
In 1929, Rinker introduced Mildred to Whitman who hired her. With that job, Mildred Bailey became first national-level orchestra to feature a female vocalist, Bailey cut her debut recording, "What Kind O' Man Is You," for Columbia.
It was in 1932 that Bailey found national success. She debuted  the song "Ol' Rockin' Chair's Got Me." The song became such a big hit that she became known as the "Rockin' Chair Lady."
Jazz Vocalist Mildred Bailey
Mildred Bailey
A historylink article said that, "Bailey… gained attention by recording tunes with the same top players who backed Billie Holiday's classic sessions — and plenty of people took notice of her trail-blazing ways when she began fronting an all-black combo, Mildred Bailey and Her Oxford Browns. Bailey also married jazzman, Red Norvo, they became known as "Mr. and Mrs. Swing," and his combo backed her on a series of fine hits."
She and Norvo divorced, but career continued successfully.  She performed at top New York nightclubs and had her own CBS radio series in 1944
Jazz Vocalist Mildred Bailey
Still Unknown
To most people,  Billie Holiday, Ella Fitzgerald, and Tony Bennett are household names, but the name Mildred Bailey is not. It is ironic because it was she who influenced their styles.
Bailey suffered from diabetes and she was often forced to put her singing career on hold while she recovered her strength. She died on December 12, 1951 in  Poughkeepsie, NY from a heart attack.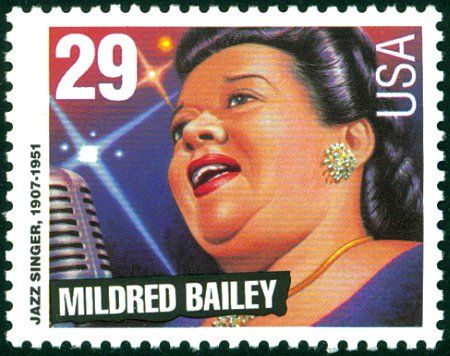 In 1994, the US Postal Service issued a 29-cent stamp her honor. The stamp incorrectly has her birth year as 1907.
Jazz Vocalist Mildred Bailey