July 29 Music et al
Suze Rotolos
July 29, 1961: after seeing him play at a folk musc day at the Riverside Church. Suze Rotolos became an enthusiastic fan. The Rotolos family lived above the Cafe Society Downtown, a little theatre in Greenwich Village. She lived with her mother, Mary, a widow, and her sister Carla, Above the Rotolos, on the fourth floor, lived Miki Isaacson, whose living room was a permanent crash pad for folk singers, including Dylan, who was pleased to be staying near Suze. The two soon became an item.
                At about the time she met Dylan, Rotolo began working full time as a political activist in the office of the Congress of Racial Equality and the anti-nuclear group SANE. It was not until they met that Dylan's writing began to address issues such as the civil rights movement and the threat of nuclear war.
                Unfortunately the love affair was doomed. Their breakup in 1964 yielded some of his greatest early love songs – Tomorrow Is A Long Time, Don't Think Twice, It's All Right and subsequent family squabbles with the Rotolos were documented in Ballad In Plain D, on Another Side Of Bob Dylan. (see Sept 14)
July 29 Music et al
 Help!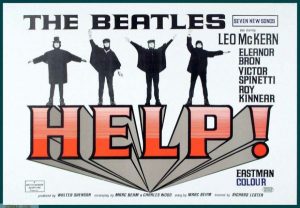 July 29, 1965: The Beatles' second film Help! had its royal première at the London Pavilion, Piccadilly Circus, London. Ten thousand fans gathered outside to see the group arrive in a black Rolls-Royce. Inside the Pavilion they met Princess Margaret and Lord Snowdon, who had delayed their summer holiday for the event. (see Aug 6)
July 29 Music et al
Dylan's motorcycle accident
July 29, 1966: Dylan was involved in a motorcycle accident. The seriousness of the accident is still unknown. Dylan's biographers have written that the crash offered him the much-needed chance to escape from the pressures that had built up around him. Dylan confirmed this interpretation of the crash when he stated in his autobiography, "I had been in a motorcycle accident and I'd been hurt, but I recovered. Truth was that I wanted to get out of the rat race." In the wake of his accident, Dylan withdrew from the public and, apart from a few select appearances, did not tour again for almost eight years.
Dylan stayed at the house of Dr Ed Thaler in Middletown, NY for 6 weeks following the accident as insurance for even more isolation. (2016 Toronto Star article) (see February – December 1967)
July 29 Music et al
Beatles v Jesus
July 29, 1966: John Lennon's March 4 interview with Maureen Cleave in which he says "We're more popular than Jesus" appeared in American teen magazine, "Datebook." Within days of publication, anti-Beatle sentiment builds up and American disc jockeys in the southern States encourages the destruction of Beatle records and memorabilia at bonfire rallies. Also enforced was a radio ban on Beatle records that was started by a Birmingham, Alabama D.J. The ban picked up momentum by other radio stations in the southern Bible belt. By August 6, thirty US radio stations have banned all Beatles records from airplay.
World reaction to John's remarks:
South Africa: Piet Myer of the South African Broadcasting Corporation temporarily banned Beatles records from being played and noted that "The Beatles arrogance has passed the ultimate limit of decency. It is clowning no longer."

Spain: three radio stations immediately bans the airing Beatle records.

Holland: one radio station banned the airing of Beatle records. (Beatles, see July 3- – Sept 2; see Lennon for expanded story )
July 29 Music et al
Light My Fire
July 29 – August 18, 1967: "Light My Fire" by the Doors #1 on the Billboard Hot 100.
July 29 Music et al
The Road to Bethel
July 29, 1969: Woodstock Ventures served with papers to appear in court regarding impact of festival on local summer youth camps and local homeowners. An out-of-court settlement agreed to with camps. Judge George Cobb stated that he'd hand down his decision on August 14—the day before the festival was to begin.
The abandoned Diamond Horseshoe hotel ready for workers to move in.  (see Chronology for expanded story)
July 29 Music et al
Cherry Garcia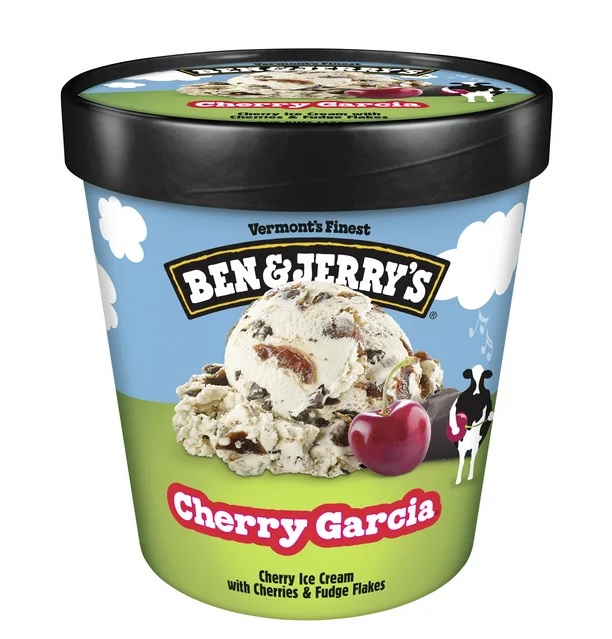 July 29, 1987: Ben and Jerry's Ice Cream introduced their signature flavor, and first celebrity-themed flavor, "Cherry Garcia." (Ben & Jerry story) (GD, see August 9, 1995; CM, see December 17, 1989)
July 29 Music et al