Guitarist Paul Deano Williams
Happy birthday
July 12, 1946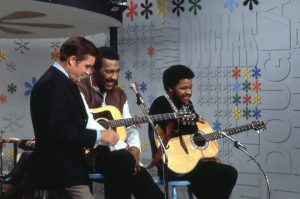 Guitarist Paul Deano Williams
Richie Havens
The Facebook page, Live Music Head wrote in a July 12, 2013 entry, "For better or worse, some musical careers are defined by a single searing moment in time and for Richie Havens, who died on April 22 [2013], his career will forever be linked to his appearance as the opener for the Woodstock Festival in 1969. Because the band Sweetwater, who were supposed to open, was caught in traffic, it was Havens, percussionist Daniel Ben Zebulon and guitarist Paul 'Deano' Williams who went on at Max Yasgur's farm near Bethel, New York, at 5 pm on Friday, August 15th 1969. It was Haven's improvised number, 'Freedom,' which he interspersed with bits from the tune 'Motherless Child,' with sweat staining his tunic and his feet keeping rhythm, all of it captured on the film of the festival, which will forever be his shining moment in music history." Watch out for Paul 'Deano' Williams flashing the peace sign in this video [at approx 34 seconds]…
Guitarist Paul Deano Williams
Woodstock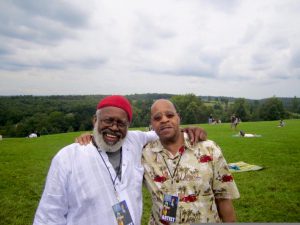 Paul Williams is one of those many Woodstock Music and Art Fair musicians whose life story the internet has seemingly and surprisingly not included.  A google search reiterates what we already know: Williams was an integral part of Richie Havens's early music.
And I suppose that is enough.
The West Virginia Surf Report site had a what-ever-happened-to type of piece in which  a "Tilt" replied in 2013 to another reply: About 8 years ago, I was transporting a tractor on my ramp truck to Vermont from Maryland. On my way home, I stopped at a rest stop in upstate New York. An old black guy decked out in a country/cowboy getup, had the hood of his van up. His van was packed with musical equipment. I loaded up his van on my truck and hauled him to eastern New York, somewhere above New Your City. (I may be able to find it – He gave me an address and phone number, which I can't find at the moment..) Along the trip, he explained that he was Paul Williams, and that he now plays bass in a two piece band, playing country music in bars. He was rather old (60's or 70's) and I don't know if he is still kicking or not. He told me to look him up if ever in the area again, but I haven't been back that way since then.
Guitarist Paul Deano Williams