July 18 Music et al
Miles Davis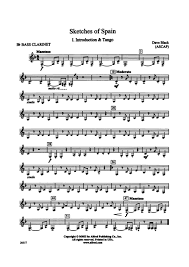 July 18, 1960: Miles Davis released "Sketches of Spain" album.
Thom Jurek at AllMusic stated: Along with Kind of Blue, In a Silent Way, and Round About Midnight, Sketches of Spain is one of Miles Davis' most enduring and innovative achievements. Recorded between November 1959 and March 1960 — after Coltrane and Cannonball Adderley had left the band — Davis teamed with Canadian arranger Gil Evans for the third time. Davis brought Evans the album's signature piece, "Concierto de Aranjuez," after hearing a classical version of it at bassist Joe Mondragon's house. Evanswas as taken with it as Davis was, and set about to create an entire album of material around it. The result is a masterpiece of modern art. "
July 18 Music et al
Brenda Lee
July 18 – Aug 7, 1960: "I'm Sorry" by 15-year-old Brenda Lee #1 Billboard Hot 100. According to the Billboard Book of Number One Hits by Fred Bronson, Lee recorded the song early in 1960 but her label, Decca Records, held it from release for several months out of concern that a 15-year-old girl was not mature enough to sing about unrequited love. (2018 Stereo Gum article)  (see Sept 19 – Sept 25)
July 18 Music et al
Four Seasons
July 18 – 31, 1964: "Rag Doll" by the Four Seasons #1 on the Billboard Hot 100, their last #1 until March 1976 with "December, 1963 (Oh, What a Night)." Frankie Valli will have a #1 hit in August 1978 with Grease – his last #1.
July 18 Music et al
The Road to Bethel
July 18, 1969: Michael Lang and Ticia Bernuth explored Bethel area for another festival location. They "discover" the site.
In the afternoon Lang, Mel Lawrence, Elliot Tieber, and Morris Abraham met with Yasgur. The property he initially offered (across from his home?) was far too flat. He offered another site which turns out to be the same spot Lang had seen that morning. (see Chronology for expanded story)
July 18 Music et al