July 26 Peace Love Art Activism
Black History
Liberia
July 26, 1847: the settlers of Liberia issued a Declaration of Independence and promulgated a constitution, which, based on the political principles denoted in the United States Constitution, created the independent Republic of Liberia.
In 1820, the American Colonization Society (ACS) had begun sending Black volunteers to the Pepper Coast (west central coast of Africa) to establish a colony for freed American blacks. These free African Americans came to identify themselves as Americo-Liberian, developing a cultural tradition infused with American notions of racial supremacy, and political republicanism. The ACS, a private organization supported by prominent American politicians such as Abraham Lincoln, Henry Clay, and James Monroe, believed repatriation was preferable to emancipation of slaves. Similar organizations established colonies in Mississippi-in-Africa and the Republic of Maryland, which were later annexed by Liberia. (PBS article) (BH, see January 31, 1848; ID, see May 20, 1902)
Race Revolts
July 26, 1918: after the U.S. entered World War I on April 6, 1917, the country was beset by mob violence against alleged "disloyal" people and also racial violence, especially the East St. Louis race riot that erupted on July 2, 1917. Despite pleas that he speak out, President Woodrow Wilson refused to publicly denounce mob violence. On this day, he finally he released a statement to the media condemning mob violence. Significantly, however, he did not make a public speech, which would have had far more impact on public attitudes. (Today in Civil Liberties article)  (BH, see July 29; RR, see Aug 31)
Executive Order 9981
July 26, 1948: President Harry S. Truman issued Executive Order 9981. It abolished racial discrimination in the armed forces and eventually led to the end of segregation in the services. The last all-black unit wasn't disbanded until 1954.
It is hereby declared to be the policy of the President that there shall be equality of treatment and opportunity for all persons in the armed services without regard to race, color, religion or national origin. This policy shall be put into effect as rapidly as possible, having due regard to the time required to effectuate any necessary changes without impairing efficiency or morale. (full text) (see Oct 1)
Ernest Thomas Killed
July 26, 1949: a mob of hundreds of white men tracked down and shot Ernest Thomas over 400 times while he was asleep under a tree in Madison County, Florida. Two days after being killed bythe mob, a coroner's jury ruled that Mr. Thomas's death was "justifiable homicide."
Thomas was one of the so-called Groveland Four, three young Black men and one 16-year-old Black boy, who in 1949 were falsely accused of raping 17-year-old Norma Padgett and assaulting her husband in Groveland, Florida (see June 16).  [EJI story] (next BH, see Aug 27; next Groveland, see November 22, 2021; next Lynching, see April 28, 1951 or see AL4 for expanded late 20th century lynching chronology)
Greensboro Four
July 26, 1960: F.W. Woolworth desegregated. By August 1961, more than 70,000 people had participated in sit-ins, which resulted in more than 3,000 arrests. Sit-ins at "whites only" lunch counters inspired subsequent kneel-ins at segregated churches, sleep-ins at segregated motel lobbies, swim-ins at segregated pools, wade-ins at segregated beaches, read-ins at segregated libraries, play-ins at segregated parks and watch-ins at segregated movies. (BH, see July 31; see Greensboro for expanded story)
Albany Movement
July 26, 1962: WG Anderson, president of the Albany Movement, warned that the group would give a "lesson" to white officials who had spurned repeated requests for negotiations over demands for desegregation of public facilities. (see Albany for expanded story)
Emmett Till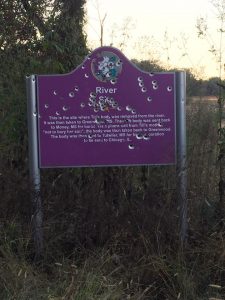 July 26, 2018: 35 days after its replacement, vandals again shot at the historic sign indicating the place where Emmett Till's body was found. (BH, see Nov 9 ; see Till for expanded chronology)
July 26
Peace Love Art Activism
Emma Goldman
July 26, 1892: the New York Times reports that "Emma Goldman who is reported to have been in this city [Pittsburg] Saturday Night, and with whom Berkmann lived at one time, could not be found yesterday. It is believed by many that she knew of Berkmann's trip to Pittsburgh, and furnished him money to go with." (see Goldman for expanded story)
July 26
Peace Love Art Activism
Separation of Church and State
July 26, 1925: five days after the Scopes trial ends, William Jennings Bryan died in his sleep in Dayton. [Peenie Wallie dot com article on WJB] (see Scopes for expanded story)
July 26
Peace Love Art Activism
Feminism
National Women's Party
July 26, 1937,: after five years, NWP successfully attains repeal of Section 213 of Legislative Appropriations Act of 1932 (Economy Act), prohibiting spouses of federal employees from also working for federal government. (NWP site)(see October 9, 1938)
July 26
Peace Love Art Activism
Cold War
National Security Act
July 26, 1947: President Truman signed the National Security Act, creating the Department of Defense, the National Security Council, the Central Intelligence Agency and the Joint Chiefs of Staff. (text) (see Oct 20)
Fidel Castro
July 26, 1953: Fidel Castro began his revolt against Fulgencio Batista with an unsuccessful attack on an army barracks in eastern Cuba. (2016 Atlantic article on Castro) (see July 27)
July 26
Peace Love Art Activism
Vietnam
July 26, 1950:  United States provided  $15 million to French forces in Vietnam. Aid increased rapidly as the war progressed. (see Sept 3)
July 26
Peace Love Art Activism
July 26 Music et al
1963 Newport Folk Festival
July 26 – 28, 1963: festival included Phil Ochs, Pete Seeger, and Joan Baez who introduced Bob Dylan as her guest. (see Aug 3)
Road to Bethel
July 26, 1969: a committee of Bethel residents began circulating petition that opposed festival. (see Chronology for expanded story)
Blood, Sweat and Tears
July 26 – August 22 , 1969: Blood, Sweat, and Tears' Blood, Sweat, & Tears again the Billboard #1 album.
July 26
Peace Love Art Activism
Independence Day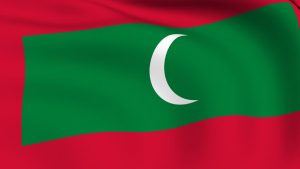 July 26, 1965:  Maldives independent from United Kingdom. [2015 article] (see ID for expanded list of 1960 Independence days)
July 26
Peace Love Art Activism
Space Race
July 26 – August 7, 1971: Apollo 15 lands on the moon with a four-wheel drive lunar rover. Crew: David R Scott, Commander; James B Irwin, Lunar Module Pilot; and Alfred M Worden, Command Module Pilot. [NASA article] (see April 16 – 27, 1972)
July 26
Peace Love Art Activism
DEATH PENALTY
July 26, 1983: in a 6-3 vote the Supreme Court upheld in Barefoot v. Estelle expedited federal review procedures in death penalty appeals and also upheld the prosecution's right to present psychiatric evidence regarding a defendant's future dangerousness during the penalty phase of a capital trial. (Oyez article) (see June 26, 1986)
July 26
Peace Love Art Activism
AIDS
July 26, 1990: the Centers for Disease Control and Prevention reported that a young woman – later identified as Kimberly Bergalis of Florida – had been infected with the AIDS virus, apparently by her dentist. (NYT obiturary) (see Aug 18)
July 26
Peace Love Art Activism
ADA
Act signed
July 26, 1990: with Justin Dart,  its "founding father," alongside,  President George H W Bush signed the Americans with Disabilities Act (ADA). The ADA is considered the most important civil rights law since Title 504 and has cross-disability support, bringing disability-specific organizations, advocates, and supporters all together for the same cause.  (ADA article)
Paul Hearne
In 1995: Paul Hearne, a longtime leader in the disability community, achieved his dream of creating a national association to give people with disabilities more consumer power and a stronger public voice, with the creation of the American Association of People with Disabilities. (AAPD site) (see October 17, 1995)
July 26
Peace Love Art Activism
John Kerry
July 26 – 29, 2004: Democratic National Convention in Boston, nominated John Kerry and John Edwards for President and Vice President. Barack Obama, candidate for the US Senate from Illinois, makes keynote speech. (Center for Presidential History article)
July 26
Peace Love Art Activism
LGBTQ
July 26, 2017: President Trump announced that the United States will not "accept or allow" transgender people in the United States military, saying American forces "must be focused on decisive and overwhelming victory" and could not afford to accommodate them.
Trump made the surprise declaration in a series of posts on Twitter, saying he had come to the decision after talking to generals and military experts, whom he did not name.
"After consultation with my generals and military experts, please be advised that the United States government will not accept or allow transgender individuals to serve in any capacity in the U.S. military," Mr. Trump wrote. "Our military must be focused on decisive and overwhelming victory and cannot be burdened with the tremendous medical costs and disruption that transgender in the military would entail."  (Guardian article) (LGBTQ & Transgender, see July 27)
Immigration History
Reuniting children
July 26, 2018: at the court-ordered deadline for the federal government to reunite the more than 2,600 migrant children (age 0 – 17) with their parents, more than 1,600 children remained separated. (see Aug 3)
Trump's Wall
July 26, 2019:  the Supreme Court gave President Trump a victory in his fight for a wall along the Mexican border by allowing the administration to begin using $2.5 billion in Pentagon money for the construction.
In a 5-to-4 ruling, the court overturned an appellate decision and said that the administration could tap the money while litigation over the matter proceeds. But that will most likely take many months or longer, allowing Mr. Trump to move ahead before the case returns to the Supreme Court after further proceedings in the appeals court. (next Wall, see Oct 15)
Limiting asylum
July 26, 2019:  President Trump again sought to block migrants from Central America from seeking asylum, announcing an agreement with Guatemala to require people who travel through that country to seek refuge from persecution there instead of in the United States.
American officials said the deal could go into effect within weeks, though critics vowed to challenge it in court, saying that Guatemala is itself one of the most dangerous countries in the world — hardly a refuge for those fleeing gangs and government violence. (see Aug  7)
July 26
Peace Love Art Activism
Environmental Issues
July 26, 2021:  the Environmental Protection Agency announced it intended to set more stringent standards on water pollution from coal power plants, reinstating regulations that the Trump administration had rolled back.
It was a stark reversal from the position of the former President's administration, which rolled back dozens of Obama-era environmental regulations. The new rule would affect around 100 coal-fired power plants, according to an EPA official.
The EPA announced it would begin the rule-making process to reduce coal-fired power plant pollution — including toxic metals like mercury, arsenic and selenium — but the change would likely take years to go into effect, leaving the weaker wastewater regulations in place during that time.
EPA Administrator Michael Regan said that the "EPA is committed to science-based policy decisions to protect our natural resources and public health." [CNN article]  (next EI, see Aug 9)
July 26
Peace Love Art Activism