Jimmy Jewel Saxophonist
Born February 18
Jimmy Jewel was one of the horn players with the Keef Hartley Band when it played at the Woodstock Music and Art Fair. Here is a bit about Jimmy.
Jimmy Jewel Saxophonist
Before Hartley
Jimmy trained as a chorister in St Pauls Cathedral Choir as a child, with the National Youth Music Theatre as a teenager, and is a graduate of the Royal Academy of Music in London.
From AllAboutJazz site: Jimmy Jewell started out in 1962 playing tenor sax with various R & B and jazz bands in the north of England. In 1963 he decided to turn professional and joined the group Kris Ryan and the Questions, originally a rock band, which due to his influence, switched to playing R&B and Soul/Jazz, a la Ray Charles & James Brown. The band got a record deal with Mercury and 2 singles and an EP were released. The manager of the band wanted it to move in a more commercial direction and, Miss Ann, a solo single by Ryan was released. Jimmy left the band in 1965.
Jimmy Jewel Saxophonist
London
He moved down to London in 1966 and played briefly with a soul band, Mack's Sound. While on tour in Germany with the Paramounts, backing Chris Andrews, he accepted an offer to join a Berlin band, the Magics. He toured with them in Germany until Spring 1967, then returned to London. He did a few gigs with Screaming Lord Sutch, then joined another soul band, the Stewart James Inspiration. He toured with them in England and Germany until they disbanded in 1968.
Jimmy Jewel Saxophonist
Keef Hartley Band
In 1969 he joined the Keef Hartley Band, a progressive blues/rock group, along with trumpeter Henry Lowther. A few weeks later, they were one of the few British bands to play the Woodstock festival, critics at the time comparing them favorably with Blood Sweat And Tears. He appeared on the album The Battle of North West Six (1969) then left together with Lowther while the band was recording The Time is Near (1970).
Jimmy Jewel Saxophonist
Since Keef Hartley Band
In 1971 he recorded with McGuinness Flint on the album Happy Birthday Ruthie Baby.
Jimmy Jewel Saxophonist
1972
In 1972 he appeared on the Coulson, Dean, McGuiness, Flint album Lo and Behold. In 1973 he appeared on Dennis Coulson's solo album and on the Seeds album by Gallagher and Lyle, a Scottish songwriting duo who were former members of McGuinness-Flint.
Jimmy Jewel Saxophonist
Ronnie Lane's Slim Chance
He also toured Britain with them and Ronnie Lane's Slim Chance. In 1974 he appeared on their next album, The Last Cowboy and did more live dates with them as well as Ronnie Lane's Passing Show.
Jewel also appeared on Lane's first album Anymore for Anymore. The period 1975 through 1977 saw further touring work with Gallagher and Lyle and appearances on two further albums Breakaway, and Love on the Airwaves.
Jimmy Jewel Saxophonist
Session/Solo Work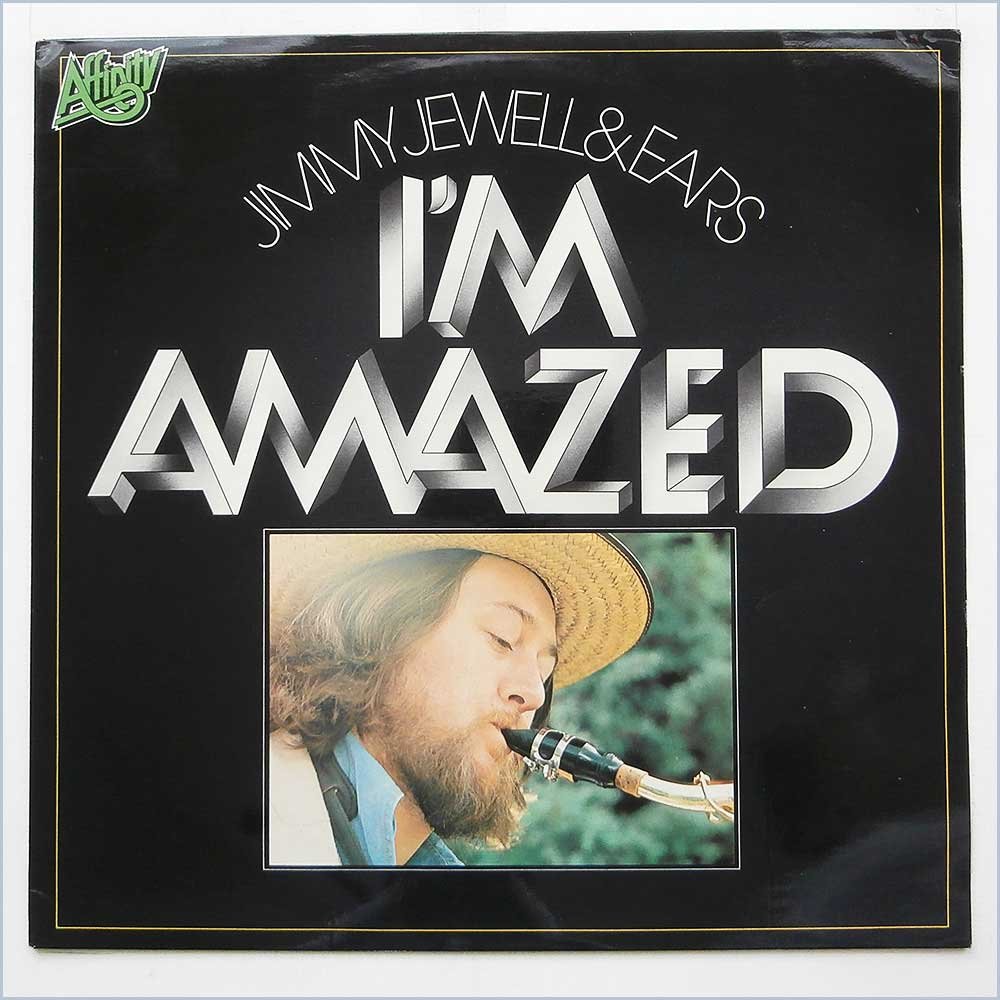 Session work included appearances on the Joan Armatrading album and Fairport's Gottle o' Geer album.
In 1976 he recorded his first solo album, I'm Amazed, released in 1977 by UK label Affinity records. A second solo album From the First Time I Met You was recorded in 1977, and released by Affinity in 1978.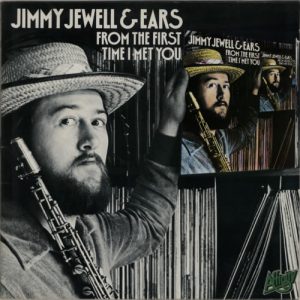 In November 1978 he moved to Chicago, where he played in various blues bands and also his own jazz quartet, as well as doing session work with various blues artists at Alligator records.
He came back to London in 1984 and in 1985 released an album of his own jazz compositions, Dawn of the Dragon on cassette with a quintet featuring US trumpeter Chris Albert and drummer Hughie Flint. Subsequent work was sporadic. In 1995 he started a jazz trio with bass and drums only, but later expanded to a quintet with trumpet and trombone. The band had a weekly residence at an east London pub until 1996. During 1996, this quintet recorded an album as Jazz Alembic which is now released on Spherious Music.
In 1997 he moved to Kent due to family health problems. An outbuilding at the back of his house has been converted to a recording studio. A record label, Spherious Music has been set up to release his work, the first release being a compilation from the two solo albums, which is available now.
Jimmy founded artist management agency JWL in 2005 which he continues to run. Jimmy currently sits on the board of the British Youth Music Theatre, on the committee of the Night for Life for the National Brain Appeal and was Chairman of Cancer Research UK North Essex for three years. In 2015 Jimmy was made an Associate of the Royal Academy of Music for his 'outstanding contribution to the UK music industry'.
Jimmy Jewel Saxophonist