February 13 Peace Love Art Activism
US Labor History
Sons of Vulcan
February 13, 1865: a national eight-month strike by the Sons of Vulcan, a union of iron forgers, ends in victory when employers agreed to a wage scale based on the price of iron bars—the first time employers recognized the union, the first union contract in the iron and steel industry, and what may be the first union contract of any kind in the United States (see August 20, 1866)
Mary Harris "Mother" Jones
February 13, 1913: after West Virginia Governor William E. Glasscock declared martial law to put down the coal miners' strike in in Kanawha county, 83-year old activist and organizer Mary Harris "Mother" Jones was arrested. She was tried and convicted by a military court and sentenced to twenty years in prison. "Whatever I have done in West Virginia," she said, "I have done it all over the United States. And when I get out, I will do it again." She was released and pardoned after serving 85 days. (see Mar 2)
American Society of Composers, Authors, and Publishers
February 13, 1914: the American Society of Composers, Authors, and Publishers (ASCAP) was founded in New York City. The organization's purpose was–and remains–to protect the copyright and performance rights of the works of its members: composers, songwriters, lyricists, and music publishers. ASCAP's first director was composer and musician Victor Herbert, a supporter of musicians' right to receive royalties for the use of their work. (see Apr 20)
Hollywood Writers Strike Ends
February 13, 2008: some 12,000 Hollywood writers returned to work today following a largely successful three-month strike against television and motion picture studios. They won compensation for their TV and movie work that gets streamed on the Internet. (see January 7, 2009)
Foxconn
February 13, 2012: Apple said that it had asked an outside organization to conduct special audits of working conditions inside Chinese factories where iPhones, iPads and other Apple products are manufactured. (see Mar 28)
February 13 Peace Love Art Activism
INDEPENDENCE DAY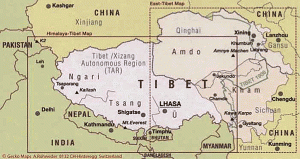 February 13, 1913: Tibet became independent from China, but China will invade and occupy Tibet in October 1950. (see April 24, 1916)
February 13 Peace Love Art Activism
Japanese Internment Camps
February 13, 1942: Pacific Coast Congressional group recommended evacuation. (see JIC for expanded chronology)
February 13 Peace Love Art Activism
BLACK HISTORY
Bob Douglas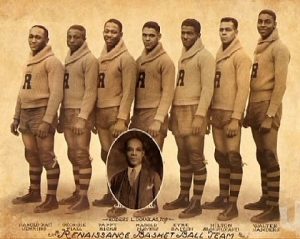 February 13, 1923: Bob Douglas, often referred to as the "Father of Black Basketball" formed the New York Renaissance (the "Rens"). The Rens became the first professional black basketball team in the nation.
Douglas became the first Afro-American inducted into the Basketball Hall of Fame (in 1972!) as a contributor. (2017 Undefeated site article) (see Feb 19)
Montgomery Bus Boycott
February 13, 1956: Judge Eugene Carter directed the Montgomery county grand jury to determine whether the boycott of Montgomery buses violated Alabama's anti-boycott law. (see MBB for expanded chronology)
Diane Nash and James Bevel
February 13, 1960: inspired by Rev. James Lawson's philosophy of nonviolence, Diane Nash and James Bevel led 100 African-American students from Fisk University and Tennessee A&I University (now Tennessee State University) and began a sit-in to desegregate public facilities in Nashville. (BH, see Feb 15 – 21; Nashville, see May 10)
College demonstrations
February 13, 1968: civil rights demonstrations at the University of Wisconsin–Madison and the University of North Carolina at Chapel Hill. (see Feb 20)
Emmett Till
February 13, 2013: Airickca Gordon-Taylor, director of the Mamie Till Mobley Memorial Foundation, requested that Lil Wayne remove Emmett Till's name from his verse on Future's "Karate Chop." Gordon-Taylor called Wayne's use of Till's name "disappointing, dishonorable, and outright disrespectful to our family."
Guesting on "Karate Chop," a new single by Atlanta rapper Future, Lil Wayne (aka Dwayne Michael Carter Jr.) contributed the third verse of the remix, which began:
Pop a lot of pain pills
'Bout to put rims on my skateboard wheels
Beat that p—y up like Emmett Till
Pop a lot of pain pills
'Bout to put rims on my skateboard wheels
Beat that p—y up like Emmett Till
(BH & ET, see Feb 18)
Race Revolt
February 13, 1973: Airman William E Boon, the only white crewman charged in connection with racial violence aboard the aircraft carrier U.S.S. Kitty Hawk last October, was found not guilty of assault. Fifteen black crewmen were tried, six of them at sea. Nine were convicted. (Vietnam, see Mar 17; BH, see Mar 8; RR, see June 12, 1974)
February 13 Peace Love Art Activism
Nuclear/Chemical News
February 13, 1960:  France exploded its first atomic bomb. (CTBTO article) (see Aug 19)
February 13 Peace Love Art Activism
February 13 Music et al
Exodus
February 13 – 19, 1961: soundtrack from the movie Exodus is Billboard #1 album. 
Calcutta
February 13 – 26, 1961: "Calcutta" by Lawrence Welk & His Orchestra #1 Billboard Hot 100.
February 13 Peace Love Art Activism
Vietnam
Operation Rolling Thunder
February 13, 1965: President Johnson authorized Operation Rolling Thunder, a bombing offensive. Its aim was to force North Vietnam to stop supporting Vietcong guerrillas in the South. It will begin on March 2. (see Feb 18)
Post Tet Offensive
February 13, 1968: as an emergency measure in response to the 1968 communist Tet Offensive, Secretary of Defense Robert McNamara approved the deployment of 10,500 troops to cope with threats of a second offensive. The Joint Chiefs of Staff, who had argued against dispatching any reinforcements at the time because it would seriously deplete the strategic reserve, immediately sent McNamara a memorandum asking that 46,300 reservists and former servicemen be activated. Not wanting to test public opinion on what would no doubt be a controversial move, Johnson consigned the issue of the reservists to "study." Ultimately, he decided against a large-scale activation of the reserve forces. (see Feb 18)
STUDENT ACTIVISM
February 13, 1969: 33 students arrested at University of Massachusetts Administration building sit-in. (Vietnam, see Feb 16; SA, see Feb 18)
February 13 Peace Love Art Activism
Native Americans
Russell C Means, Wounded Knee II
February 13, 1974: the Wounded Knee trial opened with statements from the two defendants, Russell C. Means and Dennis J. Banks, that Indians were ready to revolt against having their heritage and traditions crushed by an unfeeling Federal bureaucracy. (see March 6)
February 13 Peace Love Art Activism
AIDS & Ryan White
February 13, 1986: Howard County health officer determined White was fit for school. (see White for expanded story)
February 13 Peace Love Art Activism
Cultural Milestone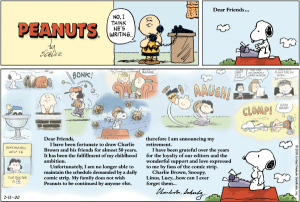 February 13, 2000: Charles M. Schulz's last original Sunday "Peanuts" comic strip appeared in newspapers. Schulz had died the day before. (see August 31, 2001)
February 13 Peace Love Art Activism
Iraq War II
February 13, 2012:  according to the U.S. Department of Defense, there were 4,408 total deaths (including both killed in action and non-hostile) and 31,922 wounded in action (WIA) as a result of Operation Iraqi Freedom. (see March 20, 2015)
February 13 Peace Love Art Activism
LGBTQ
Washington State
February 13, 2012: Washington Governor Chris Gregoire signed a bill legalizing same-sex marriage. Washington was the 7th state to legalize gay marriage. (see Feb 16)
Virginia
February 13, 2014: U.S. District Judge Arenda L. Wright Allen ruled Virginia's ban on gay marriage unconstitutional. 
Wright Allen, an Eastern District of Virginia judge in Norfolk, wrote that the constitutional right to equality should apply to all, including same-sex couples seeking marriage licenses. "Our Constitution declares that 'all men' are created equal. Surely this means all of us. She continued, "While ever vigilant for the wisdom that can come from the voices of our voting public, our courts have never long tolerated the perpetuation of laws rooted in unlawful prejudice. One of the judiciary's noblest endeavors is to scrutinize law that emerge from such roots."
Wright Allen stayed her order to allow an appeal, meaning nothing immediately changes for same-sex couples in the state. (see Feb 24)
February 13 Peace Love Art Activism
DEATH PENALTY
Pennsylvania suspends penalty
February 13, 2015: Pennsylvania Governor. Tom Wolf announced that he had suspended the death penalty until he reviewed a report on capital. punishment in the state. "This moratorium is in no way an expression of sympathy for the guilty on death row, all of whom have been convicted of committing heinous crimes," Wolf said in a statement. "This decision is based on a flawed system that has been proven to be an endless cycle of court proceedings as well as ineffective, unjust, and expensive."  (Death Penalty Information Center article) (see Feb 17)
Oklahoma resumes penalty
February 13, 2020: the NYT reported that Oklahoma officials announced plans to resume putting inmates to death using lethal injection drugs, five years after officials had halted all executions in the wake of a series of botched procedures that drew national attention to the state's death penalty protocol.
The officials said that they had access to the drugs necessary to carry out capital punishment, though when the next execution would be scheduled remained unclear. It would be the first execution in Oklahoma since a string of errors and problematic executions in 2014 and 2015 that President Barack Obama had described as "deeply troubling." (next DP, see Mar 23)
February 13 Peace Love Art Activism
Immigration History
Trump's travel ban
February 13,  2017: U.S. District Judge Leonie M. Brinkema in Virginia issued a preliminary injunction to bar the enforcement of President Donald Trump's travel ban to and from seven Middle Eastern countries, based significantly on its singling out of Muslim individuals as its target.
Brinkema made Virginia the third state to stop the enforcement of Trump's executive order blocking travel to and from the countries, ruling the executive order was unconstitutional because it violated the First Amendment. (Washington Post article) (see Feb 16)
Trump DACA
February 13, 2018: U.S. District Judge Nicholas Garaufis in Brooklyn blocked President Donald Trump's decision to end the Deferred Action for Childhood Arrivals that protects immigrants brought to the United States illegally as children from deportation.
Garaufis in Brooklyn ruled that DACA, cannot end in March as the Republican administration had planned, a victory for Democratic state attorneys general and immigrants who sued the federal government.
The decision was similar to a January 9 ruling by U.S. District Judge William Alsup in San Francisco that DACA must remain in place while litigation challenging Trump's decision continues. (IH, see Feb 22; DACA, see Feb 26)
February 13 Peace Love Art Activism
TERRORISM
February 13, 2018: Judge Richard M. Berman sentenced Ahmad Khan Rahimi, the Afghan-born immigrant planted the bomb that exploded in Manhattan in 2016, to two life terms in prison.
Berman handed down the sentence in Federal District Court in Manhattan, ending the prosecution of Rahimi, who was convicted of the high-profile act of jihad-inspired terrorism that was widely considered a near miss, injuring dozens without killing anyone. Rahimi was convicted by a jury on October 16, 2017 setting off weapons of mass destruction. (see Feb 14)
February 13 Peace Love Art Activism
Space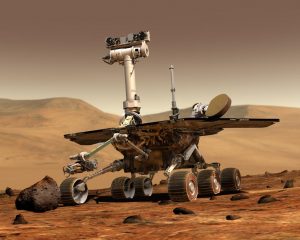 February 13, 2019: after 15 years on Mars, the mission of NASA's Mars rover Opportunity appeared to have come to an end. The wheeled explorer was only supposed to function for 90 days, but it went on to assist in many discoveries about ancient conditions on Mars, becoming the longest-lasting robotic explorer sent to another planet.
The rover had been silent since June 2018 when a planet-wide dust storm prevented sunlight from reaching its solar panels; lacking energy, Opportunity could not stay awake. The hope was that the rover would revive when the skies cleared, but it had not responded after months of efforts to contact it.
The space agency is expected to announce that it is wrapping up the mission. [NYT article] (see Mar 2)
February 13 Peace Love Art Activism
Sexual Abuse of Children
February 13, 2019: Roman Catholic bishops in New Jersey named nearly 200 priests who had been found credibly accused of sexually abusing a child. As with many of the other lists recently published, most of the priests identified by the New Jersey bishops were dead, and the accusations involve alleged abuse that happened decades ago. [NYT story] (see Feb 15)
February 13 Peace Love Art Activism