March 23 Peace Love Activism
Cultural and Technological Milestones
OK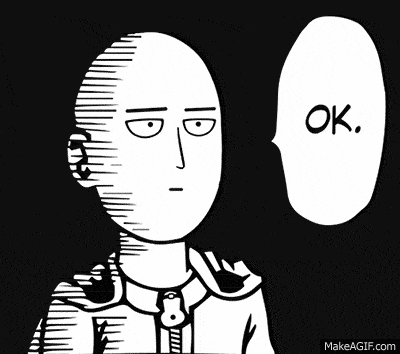 March 23, 1839: during the late 1830s, it was a favorite practice in younger, educated circles to misspell words intentionally, then abbreviate them, and use them as slang when talking to one another. There were many  slang terms they abbreviated: "KY" for "No use" ("know yuse"), "KG" for "No go" ("Know go"), and "OW" for all right ("oll wright").

On this day in 1839, the initials "O.K." were first published in The Boston Morning Post as an abbreviation for "oll correct," a popular slang misspelling of "all correct" at the time, OK steadily made its way into the everyday speech of Americans. (see April 20, 1841)
Long-distance telephone service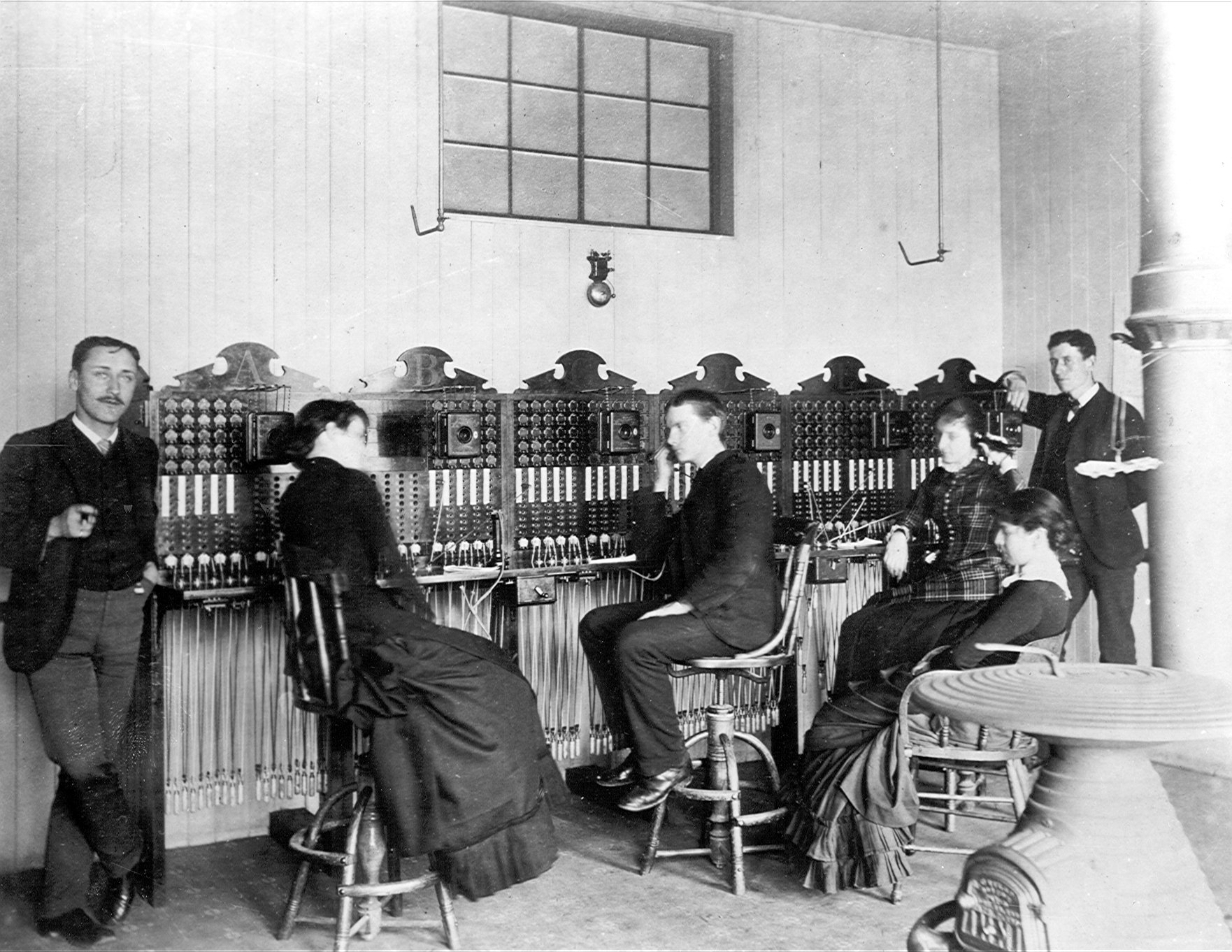 March 23, 1883: long-distance telephone service was inaugurated between Chicago and New York City. (see January 8, 1889)
Artificial heart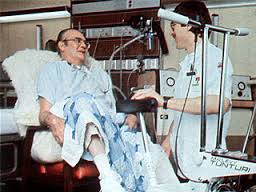 March 23, 1983:  Barney B. Clark, the first recipient of an artificial heart, died. (January 24, 1984)
BLACK HISTORY
Civil Rights Act of 1875
March 23, 1875: twenty-two days after the passage of the Civil Rights Act (Mar 1), the Tennessee legislature defiantly approved House Bill 527, which permitted hotels, inns, public transportation, and amusement parks to refuse admission and service to any person for any reason. The state had authorized the very discrimination the federal law prohibited.

On October 13 1883, the United States Supreme Court will declare the Civil Rights Act an unconstitutional exercise of Thirteenth Amendment powers, empowering Tennessee and other discriminatory states and clearing the way for several more generations of Jim Crow rule. (see June 7)
US Labor History
Wobblies trial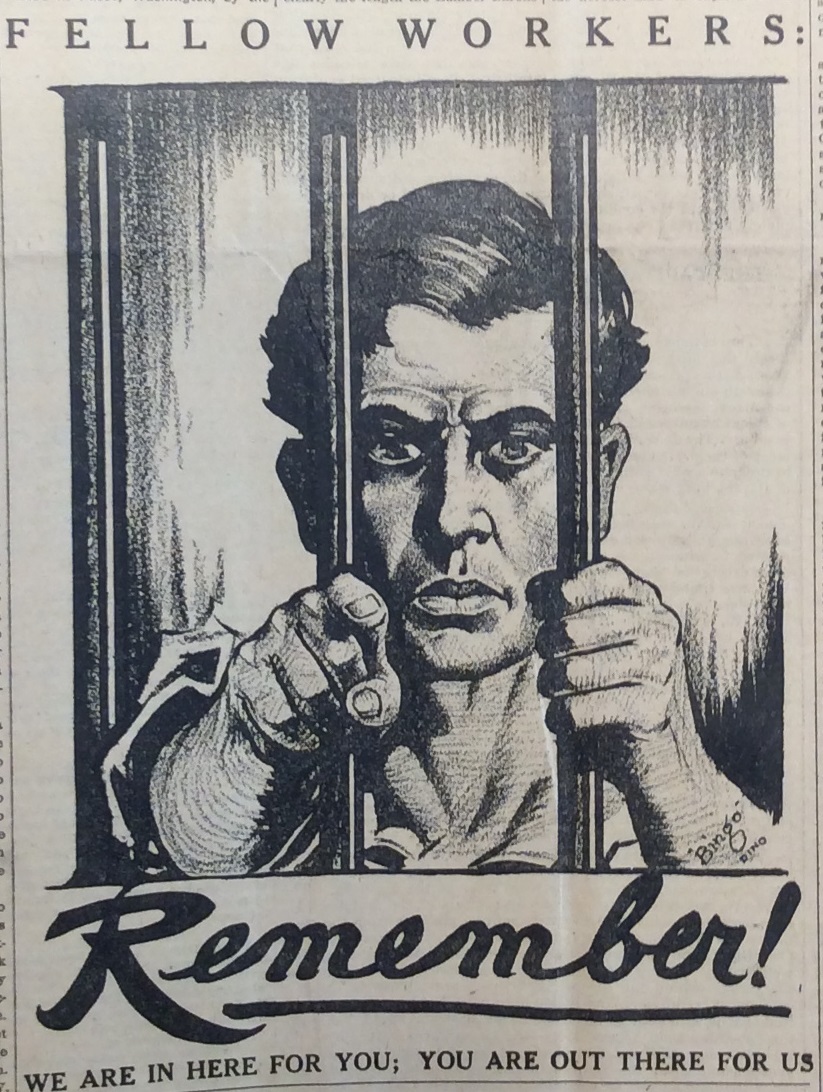 March 23, 1918: 101 leaders of the Industrial Workers of the World union ("The Wobblies") were put on trial in Chicago for conspiracy to obstruct America's participation in World War I. (LH, see June 3; Wobblie trial, see Aug 17)
FREE SPEECH/Norman Thomas
March 23, 1920: Passaic, New Jersey, police disrupted a textile union meeting while leaders of the ACLU attempted to read the New Jersey State Constitution. ACLU leader Norman Thomas read the Constitution for about 15 minutes before the police arrived and was then ordered him to stop. When he did not, the police ordered the owner of the hall to turn out the lights. They then forced the crowd outside, where the Constitution reading continued by candlelight.  Textile worker union organizer Frank Laitovick read the state Constitution in Polish while an interpreter for the police department watched closely to ensure that he did not insert any "Red doctrines" into his reading. (Labor, see May 22; FS, see August 3, 1922)
FREE SPEECH/Johnny Wilson
March 23, 1972: a Georgia state court had convicted a Johnny Wilson of violating a state statute. The statute provided that "[a]ny person who shall, without provocation, use to or of another, and in his presence . . . opprobrious words or abusive language, tending to cause a breach of the peace . . . shall be guilty of a misdemeanor." On appeal, Mr. Wilson argued that the statute violated the First and Fourteenth Amendments. The Georgia Supreme Court rejected the argument. Mr. Wilson successfully sought habeas corpus relief from a Georgia federal district court. The U.S. Court of Appeals for the Fifth Circuit affirmed.

In a 5 – 2 decision , the Supreme Court held that the Georgia statute was unconstitutional. With Justice William J. Brennan writing for the majority, the Court reasoned that the statute was unconstitutionally vague and overbroad. Quoting Speiser v. Randall, the Court noted that "the separation of legitimate from illegitimate speech calls for more sensitive tools than (Georgia) has supplied." (see Apr 28)
Postal worker strike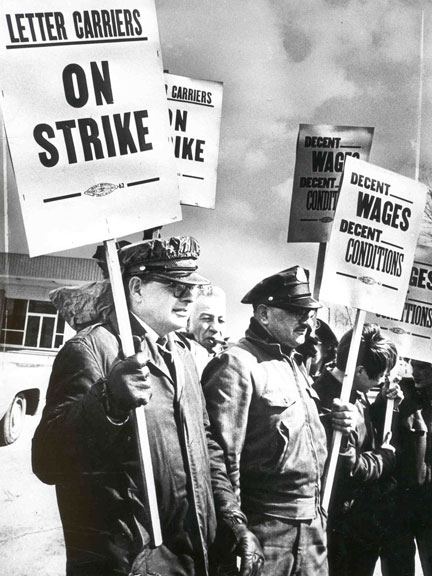 March 23, 1990: five days into the Post Office's first mass work stoppage in 195 years, President Nixon declared a national emergency and ordered 30,000 troops to New York City to break the strike. The troops didn't have a clue how to sort and deliver mail: a settlement came a few days later (see Apr 28)
BP's Texas City refinery explosion
March 23, 2005: fifteen workers died, another 170 were injured when a series of explosions rip through BP's Texas City refinery. Investigators blamed a poor safety culture at the plant and found BP management gave priority to cost savings over worker safety (see Sept 22)
see March 23 Music et al
Our Day Will Come
March 23 – 29, 1963: "Our Day Will Come" by Ruby & the Romantics #1 on the Billboard Hot 100.
In His Own Write
March 23, 1964, The Beatles: release of John's first book, In His Own Write. (see Apr 4)
Elvis sings Michelle
March 23, 1967: at a ceremony held at the Playhouse Theatre in London, The Beatles were awarded three Ivor Novello awards for 1966: Best-selling British single 'Yellow Submarine', most-performed song 'Michelle', and next-most-performed song 'Yesterday'. None of the Beatles attended and the winning songs were played by Joe Loss and his Orchestra. The lead vocal for 'Michelle' was sung by Ross MacManus, whose son would go on to become the professional musician Elvis Costello. (see Mar 30)
Fear of Rock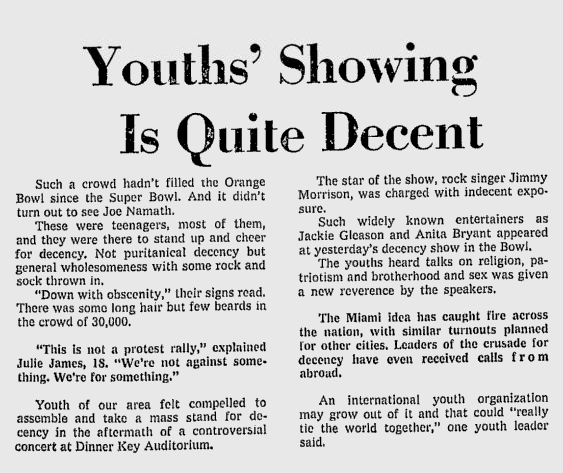 After the Jim Morrison incident in Miami on March 1,1969 where he supposedly exposed himself' while onstage (very likely did not) a group of kids from a local church decided to hold a 'Decency Rally' to show the world that the youth of Florida was not corrupted by the evils of Rock and Roll.

March 23, 1969, the "Rally For Decency" (or 'Decency Rally) was held at the Orange Bowl in Miami. The rally featured top name entertainers including Jackie Gleason, The Lettermen, Kate Smith, and Anita Bryant and promising that the crowd of 30,000 will contain no "longhairs and weird dressers."  (see April 28, 1982)
Concert For Bangladesh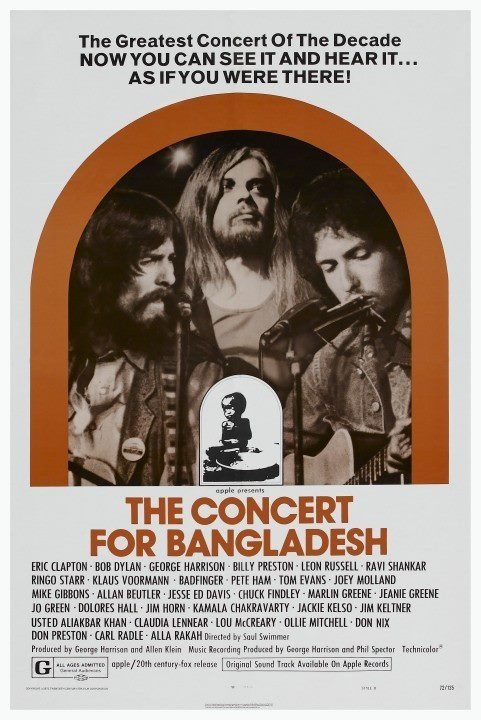 March 23, 1972: the film of The Concert For Bangladesh featuring George Harrison, Bob Dylan and Eric Clapton premiered in New York. The event was the first benefit concert of this magnitude in world history. The concert raised $243,418.51 for Bangladesh relief, which was administered by UNICEF. Sales of the album and DVD continue to benefit the George Harrison Fund for UNICEF. (see Mar 31)
John Lennon v Immigration
March 23, 1973: purportedly because of a disputed conviction for possession of hashish in England in 1968 and as part of a three-and-a-half-year-long campaign by the U.S. government to deport former Beatle John Lennon, the Immigration and Naturalization Service (INS) ordered him to leave the country within 60 days.

In reality, the government sought to deport Lennon because of his anti-Vietnam War activities and other criticisms of the U.S. government. The deportation campaign finally ended on October 7, 1975, when a federal appeals court reversed his deportation, ruling that the government could not selectively deport someone because of his or her political views. (see April 3)
March 23 Peace Love Activism
Space Race
Gemini 3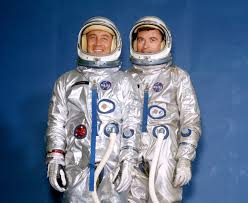 March 23, 1965,  Space Race: Gus Grissom and John Young pilot the first two-man Gemini spacecraft, Gemini 3, named the Molly Brown in recognition of Grissom's Mercury splashdown (The Unsinkable Molly Brown was a 1960 musical production.) (see June 3 – 7)
Vietnam & Voting Rights
26th Amendment
March 23, 1971:  the Congress passed the text of the 26th Amendment, specifically setting a national voting age, in both state and national elections, to 18. In just 100 days, on July 1, 1971, the amendment was ratified. (Vietnam, see March 29, Voting Rights, see July 5, 1971)
Voter identification
March 23, 2015: the U.S. Supreme Court rejected a challenge to Wisconsin's voter identification law, restoring the measure it had blocked ahead of last November's election but not in time for the April 7 ballot. The decision by the justices means that the state will eventually require voters to show identification in all elections, but the action — made without comment — likely did not give Wisconsin the kind of advance notice needed to reinstate the law for the nonpartisan spring election. (see Mar 25)
Watergate Scandal
James W. McCord Jr
March 23, 1973: in a letter to Judge John Sirica, Watergate burglar James W. McCord Jr. admitted that he and other defendants had been pressured to remain silent about the case. He named former Attorney General John Mitchell as 'overall boss' of the operation. (see Apr 30)
Women's Health
H. L. v. Matheson
March 23, 1981: in H. L. v. Matheson,  the U.S. Supreme Court ruled that states could require, with some exceptions, parental notification when teenage girls seek abortions. (see Dec 28)
Iraq War II
March 23, 2003: a U.S. Army maintenance convoy was ambushed in Iraq; 11 soldiers were killed and seven were captured, including Pfc. Jessica Lynch. (see Mar 30)
Affordable Care Act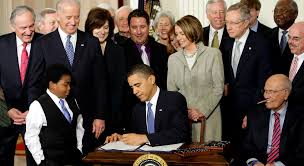 March 23, 2010: President Obama signed the Patient Protection and Affordable Care Act into law aiming to insure 95% of Americans. 14 states (Virginia, Florida, South Carolina, Nebraska, Texas, Utah, Louisiana, Alabama, Michigan, Colorado, Pennsylvania, Washington, Idaho, and South Dakota) announced plans to sue the federal government over the Patient Protection and Affordable Care Act. (see June 28, 2012)
Kandahar massacre
March 23, 2012: Staff Sgt. Robert Bales was charged with 17 counts of murder and various other charges, including attempted murder, in connection with the March 11 attack on Afghan civilians. Sergeant Bales, who is 38 and had been serving his fourth combat tour overseas, was being held at Fort Leavenworth, Kan. A senior Afghan police official said that the 17th count was for the death of the victim's unborn baby.
DEATH PENALTY
Utah firing squads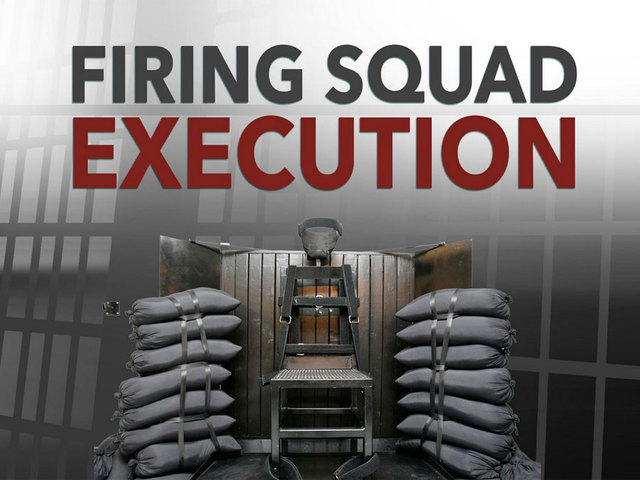 March 23, 2015: Utah Gov. Gary R. Herbert (R) signed a law that established firing squads as a secondary execution method in the event the Department of Corrections could not obtain drugs for lethal injection. Lethal injection remained the primary execution method for Utah and the 31 other U.S. states that allowed the death penalty as a punishment for certain murders. (see Apr 3)
LGBTQ
House Bill 2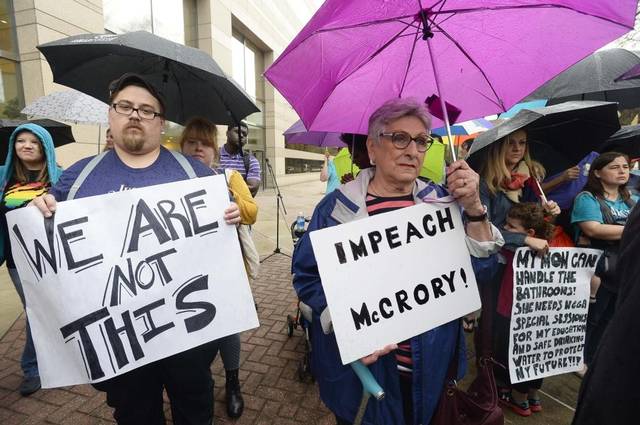 March 23, 2016: North Carolina's governor Pat McCrory signed a controversial bill blocking cities from allowing transgender individuals to use public bathrooms for the sex they identify as -- as well as restricting cities from passing nondiscrimination laws more broadly.

House Bill 2, the Public Facilities Privacy & Security Act, put in place a statewide policy that bans individuals from using public bathrooms that do not correspond to their biological sex. The bill also reserved the right to pass nondiscrimination legislation to the state government, saying state laws preempt any local ordinances. (see Apr 5; North Carolina, see July 21)
Please follow and like us: