June 12 Peace Love Activism
BLACK HISTORY
Chicken wire
June 12, 1928: from June 12th to the 15th, the Democratic National Convention was held in Houston, Texas. One hundred black delegates were segregated from the white delegates by chicken wire. (see Sept 16)
June 12, 1934: Judge Horton, who had faced no opposition in his previous race, was defeated in his bid for re-election. (SB, see June 28)
Freedom Riders
June 12, 1961: riders were transferred to Mississippi's notorious Parchman State Prison Farm. Segregationist authorities attempt to break their spirits by removing mattresses from the cells. New Freedom Riders will continue to arrive in Jackson, MS and be jailed throughout summer. (see June 13)
Medgar Evers
June 12, 1963: Byron De La Beckwith assassinated NAACP civil rights leader Medgar Evers [37 years old] outside Evers' home in Jackson, Mississippi. (Black History, see June 14; Evers, see June 23)
Nelson Mandela
June 12, 1964: Mandela and seven others were convicted and sentenced to life in prison. Mandela was sent to Robben Island prison, seven miles off the coast of Cape Town. He will spend the next 18 years there. (SA/A, see August 18, 1964; Mandela, see March 28, 1982)
Loving v. Virginia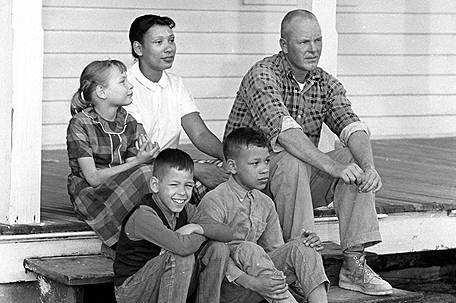 June 12, 1967: the Supreme Court ruled that prohibiting interracial marriage was unconstitutional. Sixteen states that still banned interracial marriage at the time were forced to revise their laws. (see June 15)
Clifford Glover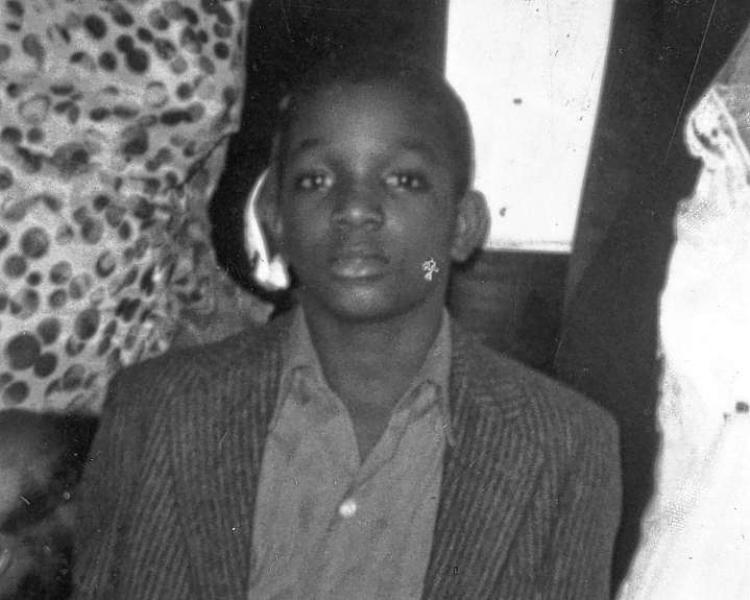 June 12, 1974: a jury acquitted Thomas Shea in the Clifford Glover killing (April 28, 1973). Hundreds of people rioted; cars upturned; windows broken; and cash registers stolen.  Two police officers were injured. (BH, see June 30; RR, see November 12, 1976)
South African state-of-emergency
June 12, 1986: the South African government declared a nationwide state of emergency, granting itself sweeping powers, including authorization for the police to use force against protesters and to impose curfews. The decree bans the promotion of unlawful strikes, boycotts and protests and puts tight restrictions on the press. More than 1,000 activists are detained.  (see Sept 7)
Missouri v. Jenkins
June 12, 1995: in Missouri v. Jenkins the US Supreme Court sets a new goal for desegregation plans: the return of schools to local control. It emphasized again that judicial remedies were intended to be "limited in time and extent." (BH, see June 21; SD, see July 14, 1999)
137 SHOTS
June 12, 2014: the city of Cleveland announced that former Sgt. Michael Donegan would return July 11 as a patrol officer and will receive back pay since his termination in June 2013. He will return to the rank of sergeant. Officials said Donegan had "disengaged himself" from the chase even though he recognized the enormous scope of the situation.

                Two other supervisors -- Paul Wilson and Ulrich Zouhar – demoted for violating various protocols, would also return in July to their previous ranks as a result of arbitration. (see June 17)
Tamir Rice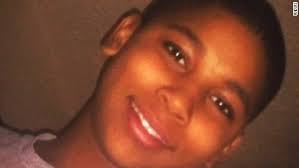 June 12, 2015: Cuyahoga County prosecutor Tim McGinty said the case of two white policemen involved in the shooting death of 12-year-old Tamir Rice holding a pellet gun would go to a grand jury. (B & S, see September 8; Rice, see Dec 27)
LSD
Susi Ramstein
June 12, 1943: everyone on Hoffmann's team made at least one self-experiment with LSD. Ms. Susi Ramstein did three, the first on June 12, 1943, at the age of twenty-one. She was the first woman to take LSD and the youngest experimental subject at Sandoz. The dosage of her first trial was 100 micrograms, and she found the effects mild and pleasant. She had beautiful visions in which the surrounding world began to shine and in her own words, it was "a good experience." Unlike Hoffmann, she decided to take a tram home.  When she bought the ticket on board from a ticket agent, she thought his nose overly long and the other passengers looked comical. Ms. Ramstein felt steady, was not confused, and found her way home without problem. To be of help in establishing standards for the medical use of LSD, she repeated the experiment twice. The tests were conducted in the lab—at least they began there. All experiences and observations were noted. Susi Ramstein was intent on contributing to the advancement of science and determining the clinical usefulness of LSD. One year after her last trial, she married and left Sandoz.
Dr Max Rinkel 
in 1949 : Boston psychiatrist Max Rinkel obtained LSD from Sandoz and initiated work on it at Harvard. Hungarian psychiatrist Nicholas Bercel commenced LSD research in Los Angeles. (see April 20, 1950)
June 12 Music et al
Camelot
June 12 – July 23, 1961, the original Broadway cast album from Camelot  Billboard's #1
June 12, 1963: following Byron De La Beckwith assassination of NAACP civil rights leader Medgar Evers, musicians wrote several songs about the incident.
Ballad of Medgar Evers, by Phil Ochs
Only a Pawn in Their Game, by Bob Dylan
Mississippi Goddam, by Nina Simone
Back in My Arms, Again
June 12 – 18, 1965: "Back in My Arms, Again" by The Supremes #1 on the Billboard Hot 100.
The Family Way soundtrack
June 12, 1967: US release of The Family Way soundtrack album by Paul McCartney. (see June 19)
The Road to Bethel
June 12, 1969: Stanley Goldstein and Don Ganoung (minister and head of community relations) attend public meeting in Wallkill Town Hall in an attempt to allay antagonism toward festival.  Though town supervisor Jack Schlosser was against the event, he attempted to provide a fair hearing. (see June 14)
June 12, 1972, The Beatles post break-up: John Lennon released Some Time in New York City, his third solo album. It is a highly political album and panned by critics. (see August 30)
Nuclear/Chemical News
June 12, 1982:  Bruce Springsteen, James Taylor, Jackson Browne, Linda Ronstadt and Gary 'US' Bonds all appeared at a rally for nuclear disarmament in Central Park, New York to over 450,000 fans. An international convocation at The Cathedral of St. John the Divine featured prominent peace activists from around the world. (see Dec 2) 
Vietnam
Phan Huy Quat resigns
June 12, 1965: mounting Roman Catholic opposition to South Vietnamese Premier Phan Huy Quat's government led him to resign. The next day a military triumvirate headed by Army General Nguyen Van Thieu took over and expanded to a 10-man National Leadership Committee on June 14. The Committee decreed the death penalty for Viet Cong (aka, National Liberation Front) terrorists, corrupt officials, speculators, and black marketeers. The Catholics approved of Quat's resignation and warned the military against favoring the Buddhists, who asked for an appointment of civilians to the new cabinet. (see June 16)
June 12 Peace Love Activism
Native Americans
Alcatraz Takeover ends
June 12, 1971: a government force of 35 marshals recaptured Alcatraz Island without resistance, removing 15 Indian holdouts remaining from an occupation that had begun on November 20, 1969. (see July 4)
Marlon Brando
June 12, 1973: Marlon Brando appeared on the Dick Cavett Show and reiterated his stance that American cinema and the entertainment industry in general had misrepresented Native Americans, as well as all minority groups. (see February 13, 1974)
Wounded Knee II
1973 - 1976: Native American activists referred to the three years following Wounded Knee II as the "Reign of Terror." They stated that the FBI carried out intensive local surveillance, made repeated arrests, harassed local tribal members, and instituted legal proceedings against AIM leaders and supporters on the Pine Ridge reservation.  (see Feb 13, 1974)
US Labor History
Baseball strike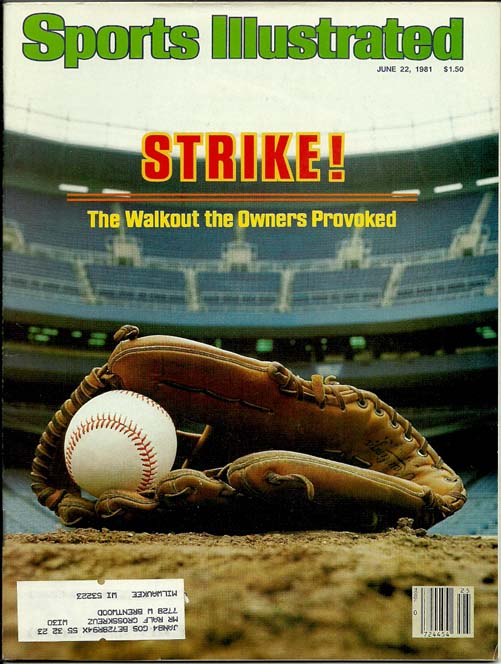 June 12, 1981: major League Baseball players strike. Team owners wanted to restore their own prerogatives by requiring a team to pay compensation to another when hiring a free agent. Players fought the move in a strike that wiped out almost 40% of the season before being settled by compromise in August, just in time to save the World Series from cancellation. (see Aug 3)
The Cold War
"tear down this wall"
June 12, 1987: during a speech in Berlin, the Ronald Reagan urged his Soviet counterpart, Mikhail Gorbachev, to "tear down this wall" (see November 24, 1987)

 
Dissolution of Yugoslavia
June 12, 1999: NATO peacekeeping forces entered the province of Kosovo in Yugoslavia. (see June 30)
Jack Kevorkian
June 12, 1997: in Kevorkian's fourth trial, a judge declares a mistrial. The case was later dropped. (see June 26)
Technological Milestone
June 12, 2009:  analog television broadcasts ended in the United States, as the Federal Communications Commission required all full power stations to send their signals digitally. (see January 4, 2010)
June 12 Peace Love Activism, June 12 Peace Love Activism, June 12 Peace Love Activism, June 12 Peace Love Activism, June 12 Peace Love Activism, June 12 Peace Love Activism, June 12 Peace Love Activism, June 12 Peace Love Activism, June 12 Peace Love Activism, June 12 Peace Love Activism, June 12 Peace Love Activism, June 12 Peace Love Activism, June 12 Peace Love Activism, June 12 Peace Love Activism, 
Please follow and like us: