January 22 Peace Love Activism
BLACK HISTORY
United States v. Harris
---
In 1876, Crockett County, Tennessee, Sheriff R. G. Harris and nineteen armed men had removed four African Americans, Robert Smith, William Overton, George Wells, Jr., and P.M. Wells, from the local jail and beat them, killing one.
---
Federal prosecutors brought criminal charges against Sheriff Harris and his accomplices under the Force Act of 1871, commonly known as the Ku Klux Klan Act or the Civil Rights Act of 1871. Introduced by progressive Republicans to extend the protection of federal law to African Americans in states that refused to protect Blacks from racial terror and violence, the act made it a federal crime for individuals to conspire for the purpose of depriving others of their right to the equal protection of the law.
---
On January 22, 1883, the United States Supreme Court in United States v. Harris dismissed the indictments against the sheriff and his accomplices and declared that the Force Act was unconstitutional because the Fourteenth Amendment limited Congress to taking remedial steps against state action that violated the Fourteenth Amendment and applied only to acts by states, not to acts of individuals.
---
The Harris decision dealt a devastating blow to congressional efforts to combat the widespread violence and terrorism targeting black Southerners during Reconstruction and left African Americans unprotected against lynching. (see Jan 29)
---
Emmett Till
January 22, 1957: William Bradford Huie wrote another article for Look magazine, "What's Happened to the Emmett Till Killers?" Huie writes that "Milam does not regret the killing, though it has brought him nothing but trouble." Blacks have stopped frequenting stores owned by the Milam and Bryant families and put them out of business. Bryant takes up welding for income, and both men are ostracized by the white community. (BH, see Jan 23;  see Till for expanded story)
---
Albany Movement
January 22, 1962: Ola May Quaterman (Jan 12) is tried and convicted. She served 60 days. (next BH, see Feb 12;  see Albany for expanded story) 
---
Margaret Moore and the Rev. F.D. Reese
January 22, 1965: since local teachers in Selma could be fired, few had taken overt roles in the civil rights movement, but Margaret Moore and the Rev. F.D. Reese, who was also a teacher at Hudson High, organized the unprecedented teachers' march on this date. Almost every black teacher in Selma — 110 of them — marched to register to vote. Sheriff Jim Clark and his deputies pushed them down the courthouse stairs three times, but they were not arrested.  (MLK, see Jan 25)
---
George Whitmore, Jr
January 22, 1965: The New York Times quoted Stanley J. Reiben, George Whitmore, Jr.'s pro bono lawyer, as saying that the photo found in Whitmore's possession was not a photo of Wylie but of a women named Arlene Franco, who lived in Wildwood, N.J. (BH, see Jan 25; see Whitmore for expanded story)
---
Gordon Howell
January 22, 1976: Gordon Howell, a cattle ranch worker, was shot to death in a one-room grocery store owned by Linward Denton, six miles east of Dawson, a rural town in southwest Georgia. According to testimony, Howell was shot by a group of young African American men who came into the store and slipped on ski masks behind a beer cooler before pulling a weapon. Denton identified Roosevelt Watson, who was then 19, as the gunman. Police also arrested his brother, Henderson Jackson, 21; brothers Johnny B. Jackson, 17, and James "Junior" Jackson, 16; and J.D. Davenport, 18, the Watsons' cousin. All five young men were charged with murder and robbery. In preliminary hearings, the prosecution claimed the accused had confessed, and announced an intention to seek the death penalty.
---
The five men were represented by Millard Farmer of the Team Defense Project Inc. from Atlanta. Mr. Farmer contended that police coerced the defendants' alleged confessions by threatening to shoot, electrocute, and castrate the young men. The prosecution's case began to unravel when, in August 1977, a former police captain testified that he was present when a fellow officer jammed his gun into the forehead of one defendant, cocked it, and repeatedly ordered the defendant to confess, saying to him, "Okay, nigger, I want to know where y'all threw the weapons at."
---
Following this testimony, Judge Walter Greer ultimately suppressed the confessions of three of the defendants, ruling that the illiterate young men could not have knowingly and intelligently waived their constitutional rights against self-incrimination. . (BH, see June 25; Howell case, see December 17, 1977)   
---
Michael Griffith
January 22, 1988: Jon Lester received a sentence of ten to thirty years imprisonment for the death of Michael Griffith.
---
Lester served until 2001 and was deported to his native England where he became an electrical engineer and had three children. Lester committed suicide on August 14, 2017.  He was 48 years old. (NYT article) (see Feb 5)
---
INDEPENDENCE DAY
January 22, 1919: Ukraine independent. (see Aug 19)
---
Japanese Internment Camps
January 22, 1942: Congressman Ford (Calif.) urged total evacuation of all persons of Japanese ancestry. (see Jan 31)
---
Religion and Public Education
---
January 22, 1947:  McCollum v. Board of Education—the Illinois Supreme Court concurred with the Circuit Court and ruled that schools can teach religion . (see March 5, 1953)
---
The Red Scare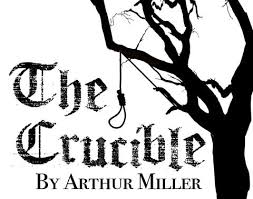 ---
January 22, 1953: the premier of Arthur Miller's The Crucible, a play about the Salem Witch Trials which actually took place in colonial Massachusetts between February 1692 and May 1693. The play is an allegory of McCarthyism. The play's title can be said to refer to the mixing of religious and secular aspects of society. (see March 5, 1953)
---
Vietnam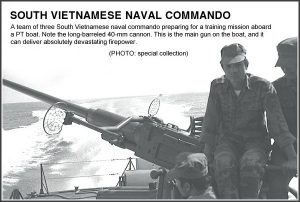 ---
January 22, 1964: the U.S. Joint Chiefs of Staff informed Defense Secretary Robert McNamara that they were "wholly in favor of executing the covert actions against North Vietnam." President Johnson had recently approved Oplan 34A to be conducted by South Vietnamese forces (supported by the United States) to gather intelligence and conduct sabotage to destabilize the North Vietnamese regime. Actual operations began in February and involved raids by South Vietnamese commandos operating under American orders against North Vietnamese coastal and island installations. Although American forces were not directly involved in the actual raids, U.S. Navy ships were on station to conduct electronic surveillance and monitor North Vietnamese defense responses under another program called Operation De Soto. (see Jan 30)
---
LBJ dies
---
---
January 22, 1973: Lyndon Johnson died. (NYT obit)
---
Student Rights 
January 22, 1975: nine students at an Ohio public school had received 10-day suspensions for disruptive behavior without due process protections.
---
In Goss v. Lopez, the Supreme Court case held that a public school must conduct a hearing before subjecting a student to suspension. The Court held that a suspension without a hearing violated the due process clause of the Fourteenth Amendment to the United States Constitution.  (Vietnam, see Jan 29; SR, see April 22, 1983)
---
US Labor History
Joseph Yablonski
January 22, 1970,: three Cleveland, OH, men, Paul Eugene Gilly, Claude Edward Vealey, and Aubran Wayne Martin, were accused of murdering labor organizer Joseph Yablonski and his family. (NYT article) (see Feb 25)
---
Union membership declines
January 22, 2010: the Bureau of Labor Statistics reported that union membership fell so fast in the private sector in 2009 that the 7.9 million unionized public-sector workers easily outnumbered those in the private sector. According to the labor bureau, 7.2 percent of private-sector workers were union members in 2009, down from 7.6 in 2008. That, labor historians said, was the lowest percentage of private-sector workers in unions since 1900. Among government workers, union membership grew to 37.4 percent last year, from 36.8 percent in 2008. (see Apr 5)
---
January 22 Music et al
The Sounds of Silence
---
January 22 – 28, 1966: "The Sounds of Silence" by Simon and Garfunkel #1 on the Billboard Hot 100. (see Wednesday Morning 3am for more)
---
Lady Soul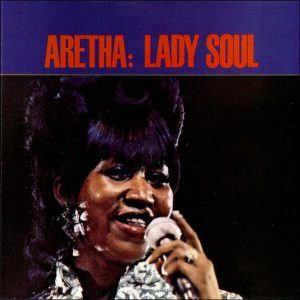 ---
January 22, 1968: Aretha Franklin released Lady Soul album.
---
Annie Liebowitz
---
January 22, 1981: Rolling Stone magazine's John Lennon tribute issue published. Its cover was a photograph of a naked John Lennon curled up in a fetal embrace of a fully clothed Yoko Ono. Annie Liebovitz's portrait would become the definitive image of perhaps the most photographed married couple in music history. The photograph was all the more poignant for having been taken on the morning of December 8, 1980, just twelve hours before Lennon's death.                
---
Rolling Stone sent Liebovitz to take a photo of Lennon alone, but Lennon insisted on one with Yoko.  Liebovitz recalled, "…I walk in, and the first thing [Lennon] says to me is 'I want to be with her.'" Liebovitz reluctantly agreed, Lennon told her on the spot that she "captured [his] relationship with Yoko perfectly." (2011 LOMOGRAPHY article) (see Feb 6)
Cultural & Technological Milestones
---
Rowan & Martin's Laugh-In
January 22, 1968: "Rowan & Martin's Laugh-In" premiered on NBC. Thanks to an ever-changing cast of regulars including the likes of Dan Rowan, Dick Martin, Arte Johnson, Goldie Hawn, Ruth Buzzi, JoAnne Worley, Gary Owens, Alan Sues, Henry Gibson, Lily Tomlin, Richard Dawson, Judy Carne, the show became the highest-rated comedy series in TV history. (see Say Goodnight Dick for more) (see Apr 2)
---
Apple Macintosh
January 22, 1984: The Apple Macintosh computer was introduced in a TV commercial ("1984") during Super Bowl XVIII. (2017 Chicago Tribute article) (see Jan 24)
Fair Housing
Romney appointed HUD Secretary
---
January 22, 1969: former Michigan governor George C. Romney appointed HUD Secretary by President Richard M. Nixon.
---
Title VII
In 1970: Title VII, otherwise known as the Housing and Urban Development Act of 1970 or New Communities Assistance Program was established to guarantee bonds, debentures, and other financing of private and public new community developers and to provide other development assistance through interest loans and grants, public service grants, and planning assistance. (see March 16, 1972)
---
Feminism
Roe v. Wade
---
January 22, 1973:  in a decision authored by Justice Harry Blackmun, the Supreme Court decision of Roe v. Wade legalized abortion, overturning state and federal laws that regulated or prohibited a woman's right to an abortion. The landmark decision, established by a vote of 7 to 2, began a longstanding, polarizing political debate between "pro-choice" and "pro-life" factions. "Roe" was Norma McCorvey (Women's Health, see July 25, 1978; Feminism, see May 14; Norma McCorvey, see February 18, 2017)
---
Condoleezza Rice
January 22, 2001: Condoleezza Rice became the first woman to serve as U.S. National Security Advisor.  (see November 14, 2002)
---
Crime and Punishment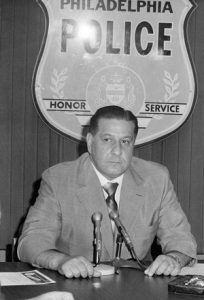 ---
January 22, 1976: in Rizzo v. Goode the Supreme Court rejected a request for an injunction against misconduct by the Philadelphia Police Department. The decision severely limited the role of the federal courts in ordering remedies to end police misconduct. 
---
Section 14141 of the 1994 Violent Crime Control and Law Enforcement Act, passed on September 13, 1994, however, authorized the U.S. Justice Department to bring civil suits that demand remedies when there is a "pattern or practice" of abuse of people's rights. Under Section 14141, the Special Litigation Section of the Civil Rights Division of the Justice Department has maintained an active program of investigations and lawsuits that have required major reforms in local police department, including Los Angeles, the New Jersey State Police, Cincinnati, and others. (see October 12, 1984)
January 22 Peace Love Activism
IRAQ War I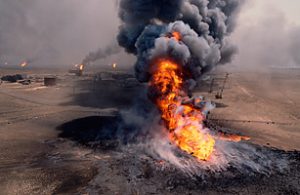 ---
January 22, 1991: Iraqi troops began blowing up Kuwaiti oil wells. (see Feb 7)
---
CLINTON IMPEACHMENT
January 22, 1998: President Clinton reiterated his denial of the relationship and said he never urged Lewinsky to lie. Starr issued subpoenas for a number of people, as well as for White House records. Starr also defended the expansion of his initial Whitewater investigation. Jordan held a press conference to flatly deny he told Lewinsky to lie. Jordan also said that Lewinsky told him that she did not have a sexual relationship with the president.
January 22, 1999: Senators began two days of questioning of the prosecution and defense teams, passing written queries through Chief Justice William Rehnquist. (see Clinton)
---
World Trade Center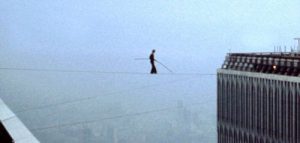 ---
January 22, 2008: Man on Wire  documentary which chronicled Philippe Petit's 1974 high-wire walk between the Twin Towers is featured at the Sundance Film Festival. (see May 5, 2010)
---
TERRORISM
---
January 22, 2008: Jose Padilla, once accused of plotting with al-Qaida to blow up a radioactive "dirty bomb," was sentenced by a U.S. federal judge in Miami to more than 17 years in prison on terrorism conspiracy charges. (see Feb 11)
---
January 22 Peace Love Activism, January 22 Peace Love Activism, January 22 Peace Love Activism, January 22 Peace Love Activism, January 22 Peace Love Activism, January 22 Peace Love Activism, January 22 Peace Love Activism, January 22 Peace Love Activism, January 22 Peace Love Activism, January 22 Peace Love Activism, January 22 Peace Love Activism, January 22 Peace Love Activism, January 22 Peace Love Activism, January 22 Peace Love Activism, 
Please follow and like us: