November 6 Music et al
Jimmy Dean, "Big Bad John"
November 6 – December 10, 1961: "Big Bad John" by Jimmy Dean was #1 on the Billboard Hot 100. Dean and Roy Acuff composed song. It was released in September 1961 and won Dean the 1962 Grammy Award fir Best Country and Western Recording.
November 6 Music et al
Bill Graham
San Francisco Mime Troupe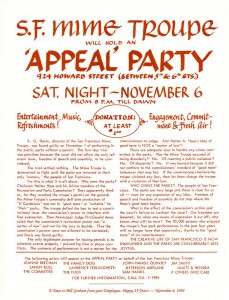 November 6, 1965: promoter Bill Graham put on his first show, a benefit for the radical San Francisco Mime Troupe at the Calliope Warehouse in San Francisco. He did it to raise money for a legal defense fund for a member of the troupe who been arrested a few days earlier. The troupe's offices were in the warehouse and they figured they could hold about 400 – 500 people. The donation to get in was "at least $1.00". About 4000 people showed up.
For entertainment, Bill hired a band who also rehearsed in the same warehouse. The band was the Jefferson Airplane. They played 3 songs. The Fugs and Lawrence Ferlinghetti were also on the bill. (see Dec 10)
November 6 Music et al
Rolling Stones, "Get Off of My Cloud"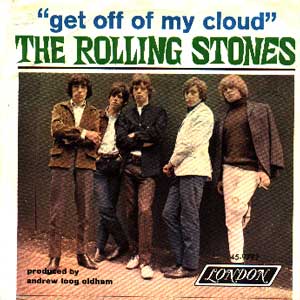 November 6 – 19, 1965, "Get Off of My Cloud" by the Rolling Stones was #1 on the Billboard Hot 100. It was written by Mick Jagger and Keith Richards and followed the successful "(I Can't Get No) Satisfaction."  The Rolling Stones had recorded "Get Off of My Cloud" in early September 1965 and released it that November. It remained at #1 for two weeks. The single was included on the Rolling Stone's next album, December's Children (And Everybody's), released in December, 1965.
In a 1995 interview with Rolling Stone magazine, Jagger said, "That was Keith's melody and my lyrics. … It's a stop-bugging-me, post-teenage-alienation song. The grown-up world was a very ordered society in the early '60s, and I was coming out of it. America was even more ordered than anywhere else. I found it was a very restrictive society in thought and behavior and dress."
November 6 Music et al
November 6 – 8, 1969: Livingston Gym, Denison University (Granville, OH). The Who. The Spirit and Johnny Winter. Supporting acts: Owen B, The Dust
November 6 Music et al