Many Georgias On My Mind
Ray Charles's may be the most famous…
but a few preceded it …
…and still others later!
It was on this date, November 14, in 1960 that Georgia On My Mind by  Ray Charles was #1 Billboard Hot 100, but the song was already 30 years on when Charles had his hit.
Stuart Gorrell (lyrics) and Hoagy Carmichael (music) wrote the song.
According to the "National Anthems of the World" site: Hoagy Carmichael went to Indiana University and one of his best college chums was Stuart Gorrell. Hoagy Carmichael was going to be a lawyer and Stuart Gorrell,…had promised someone that he would eventually be a success in the world of business. 
The two of them were together at a party in New York and Hoagy Carmichael played what he had of the "Georgia" music line for Stuart Gorrell… After the party broke up, the two of them went back to a friend's apartment and worked on the tune throughout the night. Stuart Gorrell wrote what he thought would be a good lyric line on the back of a post card…and showed it to Hoagy Carmichael.
Hoagy Carmichael went on to write many more songs…and Stuart Gorrell kept his promise and became a Vice President at Chase Bank. Stuart Gorrell never tried to write another song lyric. (click for full article >>> Story of "Georgia On My Mind")
Carmichael's version was recorded in 1930:
---
Many Georgias On My Mind
Frank Trumbauer
…but it was a friend of Carmichael's, Frank Trumbauer, whose version became the song's first hit the following year.
Many Georgias On My Mind
Mildred Bailey
Mildred Bailey also recorded the song in 1931,
Many Georgias On My Mind
Gene Krupa & Anita O'Day
…the drummer Gene Krupa and his orchestra reached No 17 in 1941 with Anita O'Day on vocals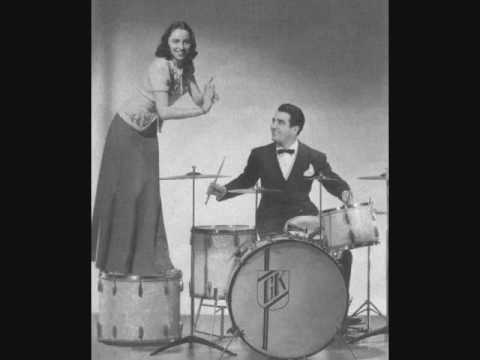 Many Georgias On My Mind
Ray Charles
According to the "Life of a Song" site, in 1960 "Rising star Ray Charles had left Atlantic Records in order to gain greater artistic control, higher royalties and mainstream acceptance at a time when albums were starting to outsell singles. His first LP for his new label ABC-Paramount was The Genius Hits the Road, a 12-track concept album themed on places in the US; "Georgia on My Mind", the standout track, was sandwiched between "Alabamy Bound" and "Basin Street Blues". Released as a single, it reached No 1 in November 1960 and won a Grammy Award. (click for the full account >>> The full story!)
Here is a live version. To say Charles does a soulful version would be redundant:
Many Georgias On My Mind
The Band
The song continued it's cat-like life and in 1976 The Band's cover was part of Jimmy Carter's successful presidential run. I love this live version from "The Last Waltz." Love you, Richard Manuel.
and finally…
Many Georgias On My Mind
Ludacris, Field Mob, & Jamie Foxx
Also from the "Life of a Song" site: In 2005 the Albany rap group Field Mob's "Georgia", with Atlanta-raised Ludacris and Jamie Foxx (who played Ray Charles in the 2004 biopic), bookended a rap on the gritty reality of the state's underbelly with the rose-tinted yearnings of Carmichael and Gorrell's song. The idea worked, not least because "Georgia on My Mind" is a brilliant work of imaginative fiction that captures the yearnings of the homesick soul. That fact and fantasy are so out of step only adds to the pathos."
Many Georgias On My Mind
Mind,