November 30
Nuclear and Chemical Weapons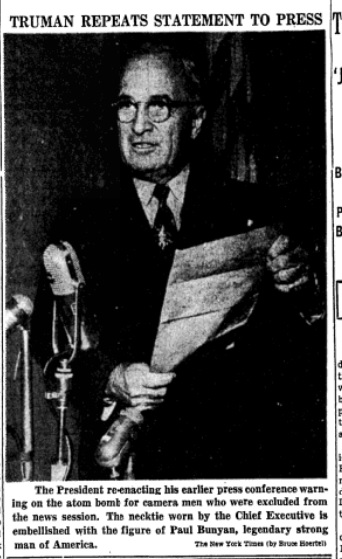 November 30, 1950:  President Harry Truman announced that he was prepared to authorize the use of atomic weapons in order to achieve peace in Korea. At the time of Truman's announcement, communist China had joined North Korean forces in their attacks on United Nations troops, including U.S. soldiers, who were trying to prevent communist expansion into South Korea. 

November 30, 1981: the US and the Soviet Union opened negotiations in Geneva aimed at reducing nuclear weapons in Europe. 
US Labor History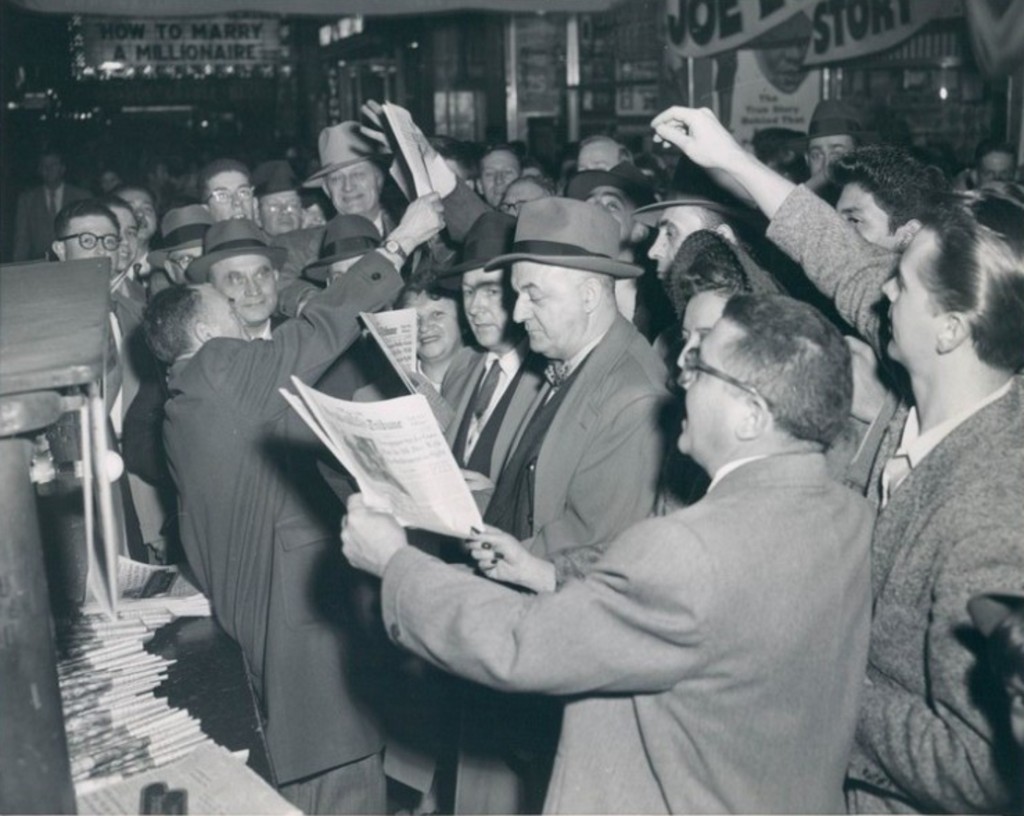 November 30, 1953: beginning November 28, 1953, six of New York's seven daily newspapers went on strike. 400 photo engravers demanded better pay and working conditions and the other newspaper employees honored their picket lines. For eleven days New York City had only one newspaper available to them, The New York Herald Tribune. Because the Herald Tribune had an outside commercial firm doing their photo engraving, they were the beneficiaries of added readership.
The six newspapers that were on strike had a combined daily circulation of 5,169,000 and a combined Sunday circulation of 7,736,697.
When the strike ended eleven days later on December 8, New Yorkers rejoiced as they read the news in that evening's Herald Tribune (as shown in the photograph above). The other newspapers resumed publishing the next day. Federal Mediators settled the strike. The photo engravers received a $3.75 per week pay increase.
Cuban Missile Crisis
November 30, 1961: following the failed Bay of Pigs invasion, President Kennedy authorized an aggressive covert operations (code name Operation Mongoose) against Fidel Castro in Cuba. The operation was led by Air Force General Edward Lansdale.

                Operation Mongoose intended at removing the communists from power to "help Cuba overthrow the Communist regime", including its leader Fidel Castro, and it aimed "for a revolt which can take place in Cuba by October 1962". US policy makers also wanted to see "a new government with which the United States can live in peace".
BLACK HISTORY
November 30, 1965, March to Selma: Collie Wilkins (already acquitted in State Court), Eugene Thomas, and William Eaton faced trial on Federal charges that grew out of the killing of a Viola Liuzzo. They were charged with conspiracy under the 1871 Ku Klux Klan Act, a Reconstruction civil rights statute. The charges did not specifically refer to Liuzzo's murder. On December 3, 1965 an all-white jury found all three guilty. The three were sentenced to 10 years in prison.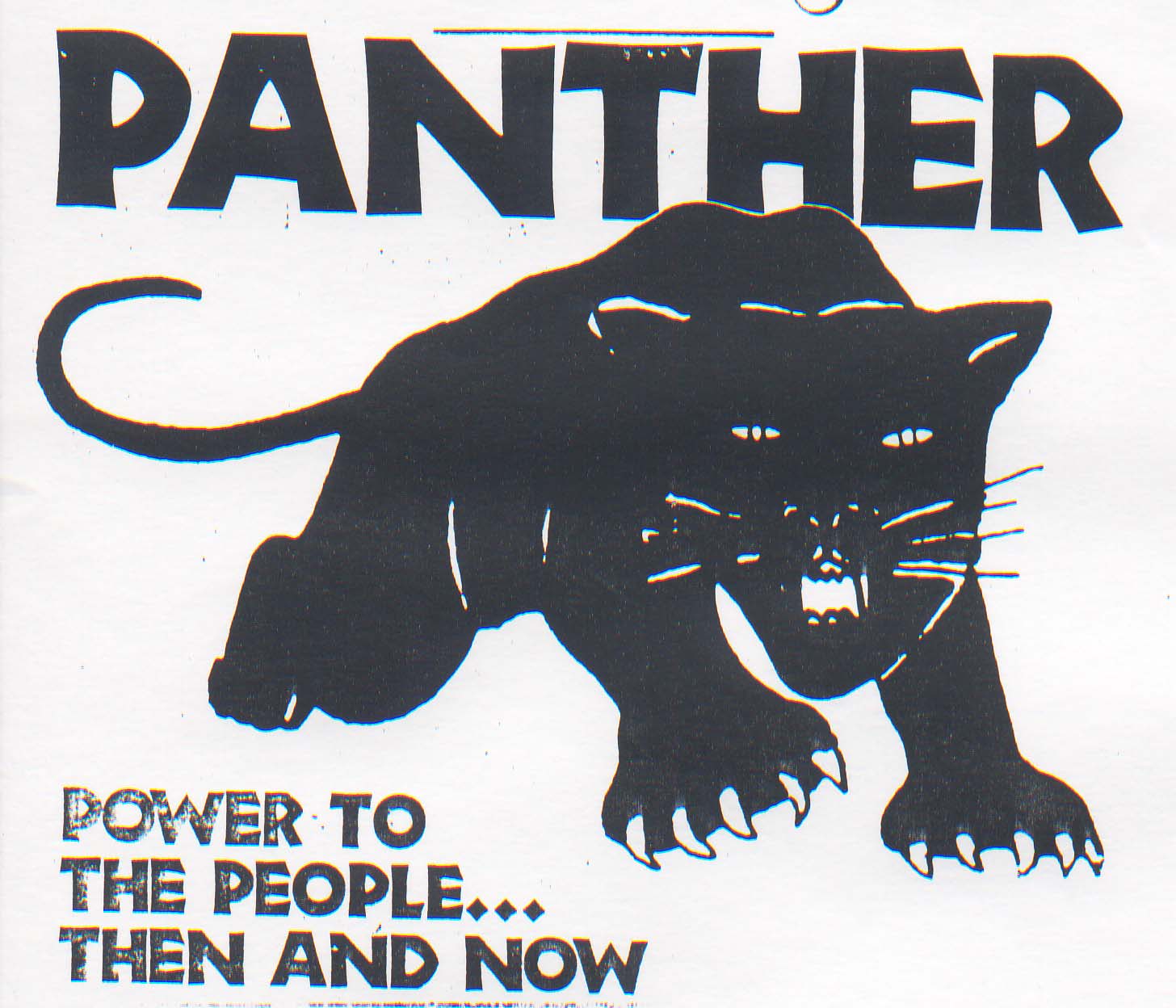 November 30, 1966, Black Panthers: Huey Newton and Bobby Seale students created the Black Panther Party for Self Defense.
November 30
LSD
November 30, 1966: Ken Kesey trial on second marijuana possession resulted in a hung jury. 
INDEPENENENCE DAY
November 30, 1966: Barbados independent from United Kingdom.
November 30, 1967,  Yemen independent from United Kingdom.
Vietnam
November 30, 1967: liberal Democratic Senator Eugene J. McCarthy from Minnesota, an advocate of a negotiated end to the war in Vietnam, declared that he intended to enter several Democratic Presidential primaries in 1968. 

November 30, 1972: Vietnam War: White House Press Secretary Ron Ziegler told the press that there would be no more public announcements concerning United States troop withdrawals from Vietnam due to the fact that troop levels were down to 27,000.
LGBTQ
November 30, 2010: Pentagon leaders called for scrapping the 17-year-old "don't ask, don't tell" ban after releasing a survey about the prospect of openly gay troops. 
Marijuana
November 30, 2011: the governors of Washington and Rhode Island petitioned the US Drug Enforcement Agency (DEA) to reclassify marijuana from the most restrictive Schedule I category to a Schedule II substance, which if approved, would have led to pharmacies dispensing marijuana. The 106-page petition  by Democratic Governor Christine Gregoire of Washington and independent Governor Lincoln Chafee of Rhode Island, declared that the Schedule I classification of cannabis is "fundamentally wrong and should be changed." The DEA did not change the classification.