December 2 Peace Love Activism
BLACK HISTORY
John Brown
December 2, 1859: the government hung militant abolitionist John Brown for murder and treason in the wake his unsuccessful attack on the US armory at Harper's Ferry, Virginia. The evening before the execution, a group of soldiers slept in the courtroom. One of them was John Wilkes Booth.(BH, see 1860s; John Brown, see December 2, 1949; Slave Revolts, see October 28, 2002)
Follow the Drinking Gourd
In 1860s: African Americans sang of their dream for freedom and equality before the Civil War, during it, and long after. Though its origin is sometimes disputed, Follow the Drinking Gourd is still thought of as a song used by "riders" on and "conductors" of the Underground Railroad system used to help slaves escape to safety and freedom by using coded directions. The "drinking gourd" likely refers to the North Star in the Little Dipper's handle. (see February 22, 1862)
Follow the drinking gourd

Follow the drinking gourd

For the old man is a waitin'

For to carry you to freedom

Follow the drinking gourd

When the sun comes up

And the first Quail calls

Follow the drinking gourd

For the old man is a waitin'

For to carry you to freedom

The riverbank will make a mighty good road

The dead trees show you the way

Left foot, peg foot travelin' on

The river ends between two hills

There's another river on the other side
Dyer Anti-Lynching bill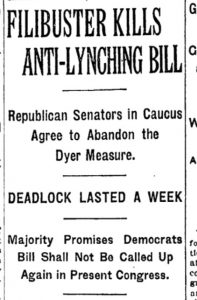 December 2, 1922: the Republican caucus voted to drop the Dyer Anti-Lynching bill. Republican Senator Lodge stated, "The conference was in session nearly three hours and discussed the question very thoroughly. Of course the Republicans feel very strongly, as I do, that the bill ought to become a law. The situation before us was this: Under the rules of the Senate the Democrats, who are filibustering, could keep up that filibuster indefinitely, and there is no doubt they can do so.

An attempt to change the rules wold only shift the filibuster to another subject. We cannot pass the bill in this Congress and, therefore, we had to choose between giving up the whole session to a protracted filibuster or going ahead with regular business of the session....The conference decided very reluctantly that it was our duty to set aside the Dyer bill and go on with the business of the session." (BH, see Dec 8; Dyer, see July 13, 1923) 
Jo Ann Robinson/Montgomery Bus Boycott
In 1950: Jo Ann Robinson became president of the Women's Political Council in Montgomery, AL. As president, she began to study the issue of bus segregation, which affected the many blacks who were the majority of riders on the city system. First, members appeared before the City Commission to report abuses on the buses, such as blacks who were first on the bus being required later to give up seats for whites as buses became crowded. The commission acted surprised but did nothing. (BH & Feminism, see March 31, 1950)

In 1953 Robinson and other local black leaders met with the three commissioners of Montgomery. Robinson's group complained that the city did not hire any black bus drivers, said that segregation of seating was unjust, and that bus stops in black neighborhoods were farther apart than in white ones, although blacks were the majority of the riders. The commissioners refused to change anything. Robinson and other WPC members met with bus company officials on their own. The segregation issue was deflected, as bus company officials said that segregation was city and state law. The WPC achieved a small victory, as the bus company officials agreed to have the buses stop at every corner in black neighborhoods, as was the practice in white neighborhoods. (BH, see June 8 August 13; Feminism, see May 18, 1954; Montgomery, see March 2, 1955)

December 2, 1955: Jo Ann Robinson drove to the various Montgomery schools to drop off the handbills to the students who distributed them in the schools and ask students to take them home for their parents. The handbills asked blacks to boycott the buses the following Monday, December 5, in support of Parks. By Friday night, word of a boycott had spread all over the city. That same night, local ministers and civil rights leaders held a meeting and announced the boycott for Monday. With some ministers hesitant to engage their congregations in a boycott, about half left the meeting in frustration. They decided to hold a mass meeting Monday night to decide if the boycott should continue. (BH, see Dec 3; MBB, see Dec 5)
BLACK & SHOT/Rumain Brisbon
December 2, 2014: Phoenix Police Officer Mark Rine was investigating a tip that 34-year-old Rumain Brisbon was selling drugs inside an SUV on. Police said Brisbon didn't obey the officer's commands and instead fled inside an apartment complex where a struggle ensued. During the struggle, Rine mistook a pill bottle in Brisbon's pants for a gun and fatally shot him, according to police. Brisbon was unarmed, though police found a gun in his SUV. (see January 30, 2015)
BLACK & SHOT/Jason Van Dyke
December 2, 2015: responding to an uproar over a white officer shooting Jason Van Dyke, a black teenager, 16 times and anger at the Police Department's refusal, for more than a year, to release the video of the fatal shooting , Chicago Mayor Rahm Emanuel fired Chicago's police superintendent Garry F McCarthy. (Washington Post article)(see Dec 27)
Technological Milestones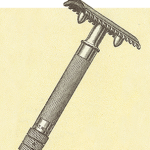 December 2, 1901: Gillette patented the KC Gillette Razor. It was first razor to feature a permanent handle and disposable double-edge razor blades. (see Dec 12)
Artificial heart
December 2, 1982:  Barney B. Clark became the first recipient of an artificial heart. The 61-year-old retired dentist from Seattle underwent a 7½-hour operation at the University of Utah Medical Center in Salt Lake City. The operation was performed by a surgical team headed by Dr. William C. DeVries. Clark survived with the artificial heart for over 3 months. He died on March 23, 1983. (see January 24, 1984)
Nuclear/ Chemical News
Enrico Fermi
December 2, 1942: Enrico Fermi, the Italian-born Nobel Prize-winning physicist, directed and controlled the first nuclear chain reaction in his laboratory beneath the bleachers of Stagg Field at the University of Chicago, ushering in the nuclear age. Upon successful completion of the experiment, a coded message was transmitted to President Roosevelt: "The Italian navigator has landed in the new world."  (NN, see April 17, 1945; TI, see February 14, 1946)
Train derailment
December 2, 1962:  a Louisville and Nashville train derails in Marietta, Georgia while carrying nuclear weapons components. (see Dec 24)
FEMINISM
December 2, 1918: President Wilson urged passage of federal woman suffrage amendment in annual address to Congress. (see January 1, 1919)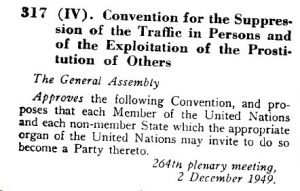 Suppression of the Traffic in Persons
December 2, 1949: the United Nation adopted the Suppression of the Traffic in Persons and of the Exploitation of the Prostitution of Others. (see "In 1950" above under Black History)
Eisenhower/Birth control
December 2, 1959: President Dwight Eisenhower stated in a press conference that birth control " "I cannot imagine anything more emphatically a subject that is not a proper political or government activity or function or responsibility. . . . The government will not, so long as I am here, have a positive political doctrine in its program that has to do with the problem of birth control. That's not our business." (Nuclear, see May 11, 1960; CW, see May 12, 1960)
McCarthyism

December 2, 1954: the US Senate censured Senator Joseph McCarthy 67 – 22 for "conduct contrary to Senatorial tradition." It was only the third time in the Senate's history that such a censure was issued. (see February 23, 1955)
Cold War
Fidel Castro
December 2, 1961: Cuban leader Fidel Castro declared himself a Marxist-Leninist who would lead Cuba to Communism.
"Morning Dew"
In 1962: Bonnie Dobson will release post apocalyptic song, "Morning Dew" It was later covered most famously by the Grateful Dead.
Train derailment
December 2, 1962:  a Louisville and Nashville train derails in Marietta, Georgia while carrying nuclear weapons components. (see Dec 24)
Vietnam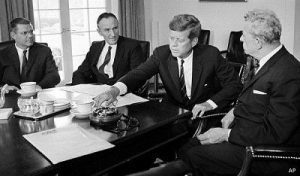 December 2, 1962: following a trip to Vietnam at President John F. Kennedy's request, Senate Majority Leader Mike Mansfield (D-Montana) became the first U.S. official to refuse to make an optimistic public comment on the progress of the war. Originally a supporter of South Vietnamese President Ngo Dinh Diem, Mansfield changed his opinion of the situation after his visit. He claimed that the $2 billion the United States had poured into Vietnam during the previous seven years had accomplished nothing. He placed blame squarely on the Diem regime for its failure to share power and win support from the South Vietnamese people. He suggested that Americans, despite being motivated by a sincere desire to stop the spread of communism, had simply taken the place formerly occupied by the French colonial power in the minds of many Vietnamese. Mansfield's change of opinion surprised and irritated President Kennedy.(Vietnam, see Dec 3; SVL, see May 6, 1963)
December 1 Music et al
Beatles on TV
December 2, 1963: The Beatles appeared on one of the more popular TV shows in the UK, Morecambe and Wise. (see Dec 4)
 
Monkees
December 2 – December 29, 1967 – "Daydream Believer" by the Monkees #1 single on the Billboard Hot 100.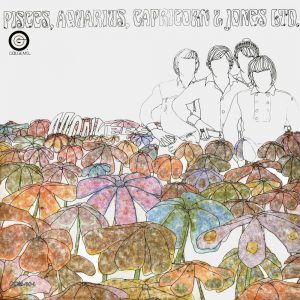 December 2, 1967 – January 5, 1968 – The Monkees Pisces, Aquarius, Capricorn, & Jones Ltd. the Billboard #1 album.
December 2, 1968: George Harrison's Wonderwall Music album released. (see Dec 20)
George Harrison/Delaney & Bonnie
December 2, 1969: on December 1, George Harrison had watched husband and wife act Delaney and Bonnie Bramlett perform at the Albert Hall in London. On December 2 he joined them on stage in Bristol, for his first stage appearance since The Beatles' final concert on 29 August 1966. Freed from the attentions of Beatlemania, he was able to be a largely anonymous band member, although he did sing songs including Everybody's Trying To Be My Baby on at least one occasion. Harrison stayed on the tour for six dates until it ended. They played two shows each night, in Bristol, Birmingham, Sheffield, Newcastle, Liverpool and Croydon. (see Dec 15)
"Thriller"
December 2, 1983: MTV broadcasts Michael Jackson's "Thriller" video with a running time of 13 minutes and 42 seconds! (JIC, see September 22, 1992; Korematsu, see January 30, 2011)
 
STUDENT ACTIVISIM & FREE SPEECH
December 2, 1964: activist Mario Savio led Berkeley Free Speech Movement in occupation of the University of Berkeley's Sproul Hall to protest ban on campus activism.  The ban was lifted in January. (see Dec 3)
December 2 Peace Love Activism
Environmental Issues
December 2, 1970: the Environmental Protection Agency began operating under director William Ruckelshaus. (see February 26, 1972)
INDEPENDENCE DAY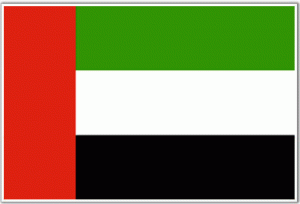 December 2, 1971, United Arab Emirates independent of United Kingdom. (see July 10, 1973)
Iran Uprising
December 2, 1978:  anti-Shah protesters poured through Tehran chanting "Allah is great." (see Dec 11)
DEATH PENALTY
December 2, 1982: in 1977, an Oklahoma medical examiner named Jay Chapman proposed that death-row inmates be executed using three drugs administered in a specific sequence: a barbiturate (to anesthetize inmates), pancuronium bromide (to paralyze inmates and stop their breathing) and lastly potassium chloride (which stops the heart). Chapman's proposal was approved by the Oklahoma state legislature the same year and quickly adopted by other states. On this date, Texas became the first to use the procedure, executing 40-year-old Charles Brooks for murdering Fort Worth mechanic David Gregory. (see Dec 7)
Irish Troubles
December 2, 1999: a power-sharing cabinet of Protestants and Catholics sat down together for the first time in Northern Ireland. (see July 28, 2005)
Iraq War II
December 2, 2006: "Not working well." Donald Rumsfeld, description of the Iraq strategy in a classified memo written two days before he resigned. (see Dec 6)
Fourth Amendment
December 2, 2014: a federal appeals court struck down a 2011 Florida law requiring drug tests for people seeking welfare benefits even if they are not suspected of drug use, a measure pushed by Gov. Rick Scott in his first term in office.

The three-judge panel of the United States Court of Appeals for the 11th Circuit, in Atlanta, ruled that the law, one of the strictest in the country, was an unreasonable search because Florida officials had failed to show a "substantial need" to test all people who applied for welfare benefits. Applicants were required to submit to urine tests, a measure that Mr. Scott said would protect children of welfare applicants by ensuring that their parents were not buying and using drugs.

"The state has not demonstrated a more prevalent, unique or different drug problem among TANF applicants than in the general population," the panel said in its unanimous decision, using an acronym for Temporary Assistance for Needy Families. (see Dec 11)
December 2 Peace Love Activism, December 2 Peace Love Activism, December 2 Peace Love Activism, December 2 Peace Love Activism, December 2 Peace Love Activism, December 2 Peace Love Activism, December 2 Peace Love Activism, December 2 Peace Love Activism, December 2 Peace Love Activism, December 2 Peace Love Activism, December 2 Peace Love Activism, December 2 Peace Love Activism, December 2 Peace Love Activism, December 2 Peace Love Activism, 
Please follow and like us: