December 24 Peace Love Art Activism
BLACK HISTORY & TERRORISM
Ku Klux Klan
December 24, 1865: a group of Confederate veterans convened to form a secret society that they christen the "Ku Klux Klan." The KKK rapidly grew from a secret social fraternity to a paramilitary force bent on reversing the federal government's progressive Reconstruction Era-activities in the South, especially policies that elevated the rights of the local African American population. The building still stands and the original historical marker, which has since been bolted to the wall backwards, reads:  "Ku Klux Klan organized in this law office of Judge Thomas M. Jones December 24, 1865. Names of original organizers: Calvin E. Jones, John B. Kennedy, Frank O. McCord, John C. Lester, Richard R. Reed, James R. Crowe." (BH, see February 2, 1866; Terrorism, see April 20, 1871)
Tallahassee protest
December 24, 1956: Blacks defied a city law in Tallahassee, Florida, and occupy front bus seats. (see Dec 26)
David Lewis Rice
December 24, 1985: David Lewis Rice murdered civil rights attorney Charles Goldmark as well as Goldmark's wife and 2 children in Seattle. Rice suspected the family of being Jewish and Communist and claimed his dedication to the Christian Identity movement drove him to the crime. (NYT article)(Rice & Terrorism, see June 10, 1986)
December 24 Peace Love Art Activism
Technological Milestone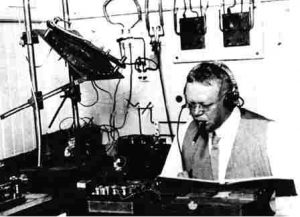 December 24, 1906: Canadian physicist Reginald A. Fessenden became the first person to broadcast a music program over radio, from Brant Rock, Mass. (see February 26, 1908)
December 24 Peace Love Art Activism
FREE SPEECH
December 24, 1908: New York City Mayor George B. McClellan, Jr., revoked the licenses of all motion picture theaters in the city on this day, because he felt movies corrupted the morals of the community. The commercial film industry was new at the time but growing rapidly. The new medium provoked a national debate over whether it corrupted the morals of the audience. (NYT article) (see April 7, 1911)
December 24 Peace Love Art Activism
US Labor History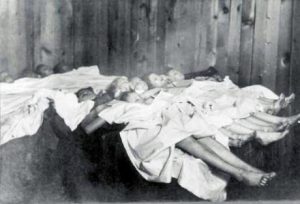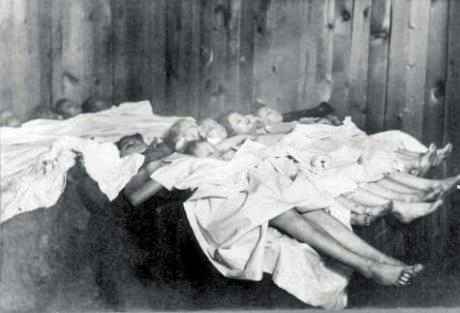 December 24, 1913: 73 people, most of them children, died in a crush of panic after someone falsely called out "Fire!" during a Christmas party for striking miners and their families at the Italian Hall in Calumet, Mich. In 1941, Woody Guthrie wrote "1913 Massacre." (NYT article)(see Woody Guthrie 1913 Massacre) (see Dec 27)
December 24 Peace Love Art Activism
INDEPENDENCE DAY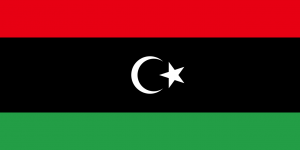 December 24, 1951: Libya independent from Italy. (see April 28, 1952)
December 24 Peace Love Art Activism
December 24 Music et al
LSD
December 24, 1955:  Aldous Huxley took his first dose of LSD, an experience he was to repeat often and he claimed allowed him to plumb even greater depths than mescaline. (see March 14, 1957)
The Beatles' Christmas Show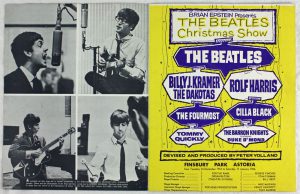 December 24, 1963: The Beatles' manager Brian Epstein, who himself had had theatrical aspirations, conceived The Beatles' Christmas Show, a variety stage production featuring the group. It ran at the Astoria Cinema in Finsbury Park, London for 16 nights, ending on 11 January 1964. (see Beatles Christmas Show)
December 24 Peace Love Art Activism
The Cold War/Nuclear News
December 24, 1962: Soviet Union tested above ground nuclear bomb. 24.2 megaton.
Today the overwhelming majority of nuclear weapons in all nuclear weapon nations are less than one megaton [China comes the closest to being an exception to this rule with roughly 73% of its weapons reportedly being 300 Kt or less, and the remaining 77 of its weapons perhaps being 3.3 megatons or greater].
For comparison, note that the Hiroshima bomb was 12.5 to 15 Kt in size. The Nagasaki bomb was approximately 21 Kt. The U.S. weapons now fall principally within the 100 Kt to 375 Kt range, the average being approximately 250 Kt. And the majority of Russia weapons are 550 Kt; the average size is roughly 400 Kt. (CW, see June 20, 1963; NN, April 10, 1963)
December 24 Peace Love Art Activism
Vietnam
DRAFT CARD BURNING
December 24, 1963: Eugene Keyes burned his draft card to protest the Vietnam War. He used the flame to light a peace candle. (see David Miller) (Vietnam, see January 16, 1964; DCB, see May 12, 1964)
Brinks Hotel explosion
December 24, 1964: two Viet Cong guerrillas dressed in South Vietnamese army uniforms managed to drive a car filled with explosives into the parking area beneath the Brinks Hotel in the heart of downtown Saigon. The explosion killed two American officers and injured 58. [NYT report] (See Dec 28)
Bombing halt
December 24, 1965: President Johnson announced a halt in the bombing of North Vietnam and initiated a worldwide diplomatic effort to persuade North Vietnam to negotiate an end to the war. The Department of Defense opposed the bombing halt. (see Dec 27)
December 24 Peace Love Art Activism
Space Race
December 24, 1966: a Soviet research vehicle soft-landed on the moon. (see January 27, 1967)
Women's Health
December 24, 1970: Congress passed Title X of the Family Planning Services and Population Research Act. With its passage, the federal government greatly expanded federal support for family planning services. President Richard Nixon signed the bill into law on December 26, 1970.
Nixon and other leading Republicans in the 1960s and early 1970s were strong supporters of family planning, and government support for family planning services. That changed in the late 1970s when the Religious Right, with an anti-abortion agenda, became a powerful influence in the Republican Party, helping to elect Ronald Reagan president in 1980. The opposition to abortion extended to the use of contraceptives and sex outside of marriage.(see Dec 26)
December 24 Peace Love Art Activism
US Labor History
Chávez & Huerta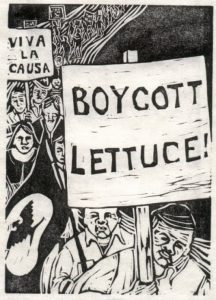 December 24, 1970: The United Farm Workers Organizing Committee called a strike against six lettuce growers after Chavez was released from 20 days in jail for refusing to end the boycott against Bud Antle, Inc.
AFL-CIO
In 1972: the UFW is chartered as an independent affiliate by the AFL-CIO; it becomes the United Farm Workers of America, AFL-CIO (UFW). (see January 1, 1972)
Soviet Union
December 24, 1979, Soviet deployment of the 40th Army in Afghanistan began under Soviet President Leonid Brezhnev. Soviet forces will remain in Afghanistan for more than 9 years.
Mikhail Gorbachev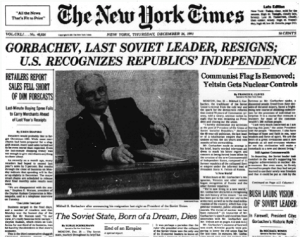 December 24, 1991: Mikhail Gorbachev resigned as head of Soviet Union. (see Dec 26)
December 24 Peace Love Art Activism
Iran hostage crisis
December 24, 1980: Americans remembered the U.S. hostages in Iran by burning candles or shining lights for 417 seconds — one second for each day of captivity.  (see January 19, 1981)
Iran–Contra Affair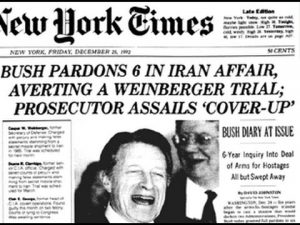 December 24, 1992: President George H.W. Bush granted full pardons to six former officials in Ronald Reagan's Administration, including former Defense Secretary Caspar W. Weinberger. The independent prosecutor, Lawrence E. Walsh, bitterly condemned the President's action charging that 'the Iran-contra cover-up, which has continued for more than six years, has now been completed.'  Walsh directed his heaviest fire at Mr. Bush over the pardon of Weinberger, whose trial would have given the prosecutor a last chance to explore the role in the affair of senior Reagan officials, including Mr. Bush's own actions as Vice President. (see January 18, 1994)
December 24 Peace Love Art Activism
Iraq War II
December 24, 2003:  a roadside bomb exploded north of Baghdad, killing three U.S. soldiers in the deadliest attack on Americans to that time following Saddam Hussein's capture. (see January 17, 2004)
December 24 Peace Love Art Activism