September 22, 1692, DEATH PENALTY & Feminism: Ann Pudeator, Martha Corey (whose husband had been pressed to death on September 19), Mary Easty, Alice Parker, Mary Parker, Wilmott Redd, and Samuel Wardwell were hanged for witchcraft; the Rev. Nicholas Noyes called them "eight firebrands of hell."  It was the last executions in the Salem witch craze of 1692.
September 22, 1862, BLACK HISTORY: motivated by his growing concern for the inhumanity of slavery as well as practical political concerns, President Abraham Lincoln changed the course of the Civil War by issuing the preliminary Emancipation Proclamation. The measure did not technically free any slaves, but it expanded the Union's war aim from reunification to include the abolition of slavery. The proclamation announced that all slaves in territory that was still in rebellion as of January 1, 1863, would be free.
September 22, 1922, Feminism: after intense lobbying by the National Women's Party and other groups, Cable Act passed Congress preventing American women from losing their citizenship upon marrying an alien. Alien women required to register for naturalization independent of husbands.
September 22, 1949, The Red Scare, McCarthyism, and the Cold War & Nuclear and Chemical Weapons: at a remote test site at Semipalatinsk in Kazakhstan, the USSR successfully detonated  its first atomic bomb, code name "First Lightning." In order to measure the effects of the blast, the Soviet scientists constructed buildings, bridges, and other civilian structures in the vicinity of the bomb. They also placed animals in cages nearby so that they could test the effects of nuclear radiation on human-like mammals. The atomic explosion, which at 20 kilotons was roughly equal to "Trinity," the first U.S. atomic explosion, destroyed those structures and incinerated the animals.
September 22, 1950, The Red Scare, McCarthyism, and the Cold War: although vetoed by President Truman, the Senate overrode his veto 89 – 11 and the McCarran Act, or Internal Security Act of 1950 became law.  Among other things, it authorized the creation of concentration camps "for emergency situations."
September 22, 1954, BLACK HISTORY: Richard Wright book, Black Power, published. It is a non-fiction account of Wright's trip to Africa's Gold Coast before it became the free nation of Ghana. It is the first known use of the phrase Black Power.

September 22, 1961, the Cold War: in an important victory for his Cold War foreign policy, President John F. Kennedy signed legislation establishing the Peace Corps as a permanent government agency. Kennedy believed that the Peace Corps could provide a new and unique weapon in the war against communism.
That same day…September 22, 1961, BLACK HISTORY & Freedom Riders: the Interstate Commerce Commission (ICC) issued a ruling enforcing the desegregation of interstate travel. The ruling removed "whites only" signs from terminals and enforced the end of segregated seating on interstate bus transit effective November 1, 1961.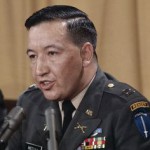 September 22, 1971, Vietnam & My Lai Massacre: Captain Ernest Medina was acquitted of all charges [murder, manslaughter, and assault ] relating to the My Lai massacre of March 1968. His unit, Charlie Company, 1st Battalion, 20th Infantry, 11th Infantry Brigade (Light) of the 23rd (Americal) Division, was charged with the murder of over 200 Vietnamese civilians, including women and children, at My Lai 4, a cluster of hamlets that made up Son My village in Son Tinh District in Quang Ngai Province in the coastal lowlands of I Corps Tactical Zone.
All charges were dropped when the military judge at the Medina's court martial made an error in instructing the jury.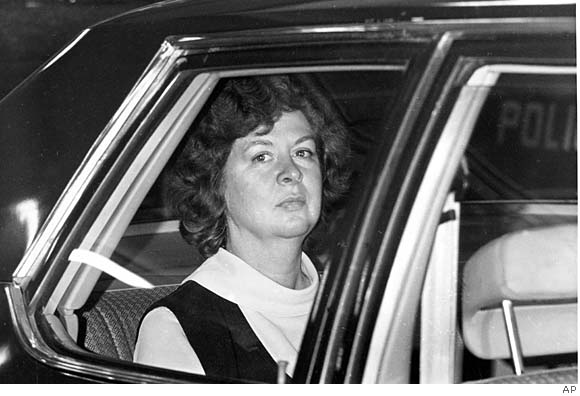 September 22, 1975, President Gerald Ford survived a second assassination attempt. Sara Jane Moore had stood among a crowd outside the St. Francis Hotel in San Francisco and was about 40 feet away from Mr. Ford as she aimed a .38-caliber pistol at him. Oliver W. Sipple, a former marine who was standing next to her, knocked her arm upward as she fired, sending the bullet well over Mr. Ford's head; it ricocheted off a building and slightly injured a person in the crowd.
September 22, 1995, AIDS: the Center for Disease Control  reviewed Syringe Exchange Programs — United States, 1994-1995. The National Academy of Sciences concluded that syringe exchange programs should be regarded as an effective component of a comprehensive strategy to prevent infectious disease.
September 22, 1999, LGBT: California becomes the first state to create a domestic partnership statute, allowing same-sex couples to receive some, but not all, of the protections afforded by marriage. The statute has been expanded over time to include more of the protections afforded to different-sex couples, although it is no substitute for marriage itself.
September 22, 2014, LGBT: Louisiana state Judge Edward Rubin rulled that the state's ban on same-sex marriage was unconstitutional, in part because it violates equal protection rights. Rubin said the ban violated the 14th Amendment and the constitutional requirement that states give "full faith and credit" to each other's laws. His ruling came in same-sex adoption case of Angela Costanza and her partner, Chasity Brewer.
The judge said Constanza may adopt her partner's son and be listed as a parent on his birth certificate. The couple's lawsuit said the state should recognize their marriage, which took place in California.
Laura Gerdes, a spokeswoman for the Louisiana Attorney General's Office, said the office disagreed with the ruling and started the appeals process.