September 16 Peace Love Activism
BLACK HISTORY
Palm Beach County, Florida hurricane
September 16, 1928: a Category 4 hurricane with winds of 140 miles per hour made landfall in Palm Beach County, Florida. The hurricane destroyed a levee that protected a number of small farming communities from the waters of Lake Okeechobee. Most of the residents of these low-lying communities were black migrant farm workers. When the levee was destroyed, water from Lake Okeechobee rushed into these communities, killing thousands.

After the hurricane, black survivors were forced to recover the bodies of those killed. The officials in charge of the recovery effort ordered that food would be provided only to those who worked and some who refused to work were shot. The bodies of white storm victims were buried in coffins in local cemeteries, but local officials refused to provide coffins or proper burials for black victims.

Instead, the bodies of many black victims were stacked in piles by the side of the roads doused in fuel oil, and burned. Authorities bulldozed the bodies of 674 black victims into a mass grave in West Palm Beach. The mass grave was not marked and the site was later sold for private industrial use; it later was used as a garbage dump, a slaughterhouse, and a sewage treatment plant. The city of West Palm Beach did not purchase the land until 2000. In 2008, on the 80th anniversary of the storm, a plaque and historical marker was erected at the mass grave site.
BLACK & SHOT
September 16, 2016: white police officer Betty Shelby shot and killed Terence Crutcher, a 40-year-old black man, in Tulsa, Oklahoma. Crutcher was unarmed during the encounter, in which he was standing near his vehicle in the middle of a street. (B & S, see ; Crutcher, see May 17, 2017)


Early "News Music"
In 1929: composed by Fats Waller with lyrics by Harry Brooks and Andy Razaf, Edith Wilson (1896 – 1981) sang "(What Did I Do to Be So) Black and Blue.". It is a protest song that did not speak of how something should change so much as it spoke of what life was like for those who suffered inequities.
In 1929 Blind Alfred Reed (1880 – 1956) wrote "How Can A Poor Man Stand Such Times and Live?" The song describes life during the Great Depression.

In 1931, Florence Reece (1900-1986) "was a writer and social activist whose song 'Which Side Are You On?' became an anthem for the labor movement. Borrowing from the melody of the old hymn ''Lay the Lily Low,'' Mrs. Reece wrote the union song...to describe the plight of mine workers who were organizing a strike in Harlan County, Ky. Mrs. Reece's husband, Sam, who died in 1978, was one of those workers. Pete Seeger, the folk singer, recorded the song in 1941. It has since been used worldwide by groups espousing labor and social issues." -- New York Times Obituaries, August 6, 1986. (Labor, see March 3; Feminism, see Dec 10)

Also in 1931:  "Brother Can You Spare a Dime" by lyricist E. Y. "Yip" Harburg and composer Jay Gorney., the song asked why the men who built the nation – built the railroads, built the skyscrapers – who fought in the war (World War I), who tilled the earth, who did what their nation asked of them should, now that the work is done and their labor no longer necessary, find themselves abandoned, in bread lines.

Harburg believed that "songs are an anodyne against tyranny and terror and that the artist has historically always been on the side of humanity." As a committed socialist, he spent three years in Uruguay to avoid being involved in WWI, as he felt that capitalism was responsible for the destruction of the human spirit, and he refused to fight its wars. A longtime friend of Ira Gershwin, Harburg started writing lyrics after he lost his business in the Crash of 1929. (Yip Harburg, see Jan 10, 1947)

In 1932 Jimmie Rogers (1897 – 1933) was born in Meridian, Mississippi worked on the railroad as his father did but at the age of 27 contracted tuberculosis and had to quit. He loved entertaining and eventually found a job singing on WWNC radio, Asheville, North Carolina (April 18, 1927). Later he began recording his songs. The tuberculosis worsened and he died in 1933 while recording songs in New York. In 1932 he recorded "Hobo's Meditation."
In 1938, Lead Belly (born Huddie William Ledbetter) (1888 – 1949) sang about his visit to Washington, DC with his wife and their treatment while in the nation's capitol in his song, "Bourgeois Blues". (BH, see Nov 22)

In 1939: during the Great Depression, Woody Guthrie (1912-1967) wrote many songs reflecting the plight of farmers and migrant workers caught between the Dust Bowl drought and farm foreclosure. One of the best known of these songs is his  "Do Re Mi."
In 1940, News Music: Woody Guthrie wrote Tom Joad, a song whose character is based on John Steinbeck's character in The Grapes of Wrath. After hearing it, Steinbeck reportedly said, " That f****** little b******! In 17 verses he got the entire story of a thing that took me two years to write." * (see Feb 23)
September 16 Music et al
"She Loves You"
September 16, 1963: the US release of "She Loves You."  The song wasn't a hit at first. Capitol - EMI's US counterpart - refused to release it, and Vee Jay - which had released Please Please Me and From Me To You to little effect - also declined. Desperate for a stateside hit, Brian Epstein licensed the song to Swan Records, based in Philadelphia, although it was picked up by very few of the crucial US radio stations. (see Oct 4)
Teenage Culture

September 16, 1964: Shindig! premiered on ABC. Produced as a replacement for Hootenanny which fizzled out with the British Invasion. Shindig! will become one of a few shows providing a venue for pop music. The opener featured Sam Cooke, the Everly Brothers, the Wellingtons, Jackie and Gayle, Donna Loren, Bobby Sherman and the Righteous Brothers.

In 1965: Time Magazine called young people the "generation of conformists" (see Jan 8)
Grateful Dead
September 16, 1966:   Dead poster for a show at the Avalon Ballroom, San Francisco. [from Professor Poster] Undoubtedly the most famous poster from the 60's as well as the most recognized image ever used by the Grateful Dead. The central image is a drawing done by Edward Joseph Sullivan, a late 19th and early 20th century artist. Sullivan created this drawing to illustrate one of the quatrains of the Rubaiyat of Omar Khayyam. Mouse and Kelley added the color, as the original drawing was in black and white. A thorough examination of this poster shows the excellent lettering, fine use of the ribbon motif an ideal choice of coloring and perfect framing and balance in the design. (see October 2, 1967)
Are You Experienced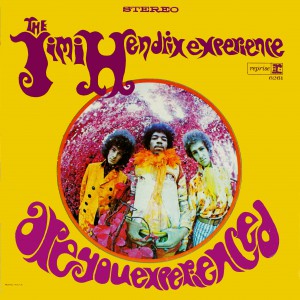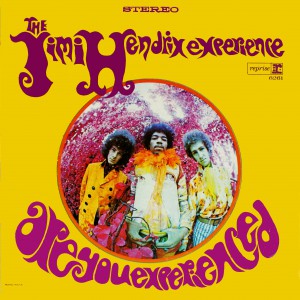 September 16, 1967:  'Are You Experienced?' entered the Billboard Hot 200 album chart, where it stayed for 106 weeks, including 77 weeks in the Top 40. In 2003, Rolling Stone magazine ranked it No.15 on their 500 Greatest Albums of All Time and two years later it was selected for permanent preservation in the National Recording Registry at the Library of Congress in the United States. (see November 16 – 29, 1968)
Last live Jimi Hendrix
September 16, 1970: Hendrix joined Eric Burdon on stage at Ronnie Scotts in London for what would become the guitarist's last ever public appearance. (see Sept 18)
see Victor Jara

for more
September 16, 1973: Allende supporter, Victor Jara, was tortured and executed. His last words, "A song has meaning when it beats in the veins of a man who will die singing. " Jara thought American folksingers were spoiled and immature. Many have dedicated songs to Jara or referred to him in a song's lyrics.  (see June 27, 2016)
September 16 Peace Love Activism
Vietnam
September 16, 1974: President Ford offered conditional amnesty to thousands of Vietnam era draft evaders and military deserters who agreed to work for up to two years in public service jobs.

"My sincere hope," he said in a statement, "is that this is a constructive step toward calmer and cooler appreciation of our individual rights and responsibilities and our common purpose as a nation whose future is always more important than its past."

In his proclamation, the President declared that "desertion in time of war is a major, serious offense," and that draft evasion "is also a serious offense." Such actions, he said, need not "be condoned." "Yet," he continued, "reconciliation calls for an act of mercy to bind the nation's wounds and to heal the scars of divisiveness."

Some questioned Ford's conditional amnesty compared to his unconditional pardon for Nixon 8 days earlier. (NYT article) (Vietnam, see Dec 26; pardon, see January 21, 1977)
US Labor History
September 16 1965: César E. Chávez's National Farm Workers Association voted to join Agricultural Workers Organizing Committee (AWOC) grape strike. (see October 1965)
INDEPENDENCE DAY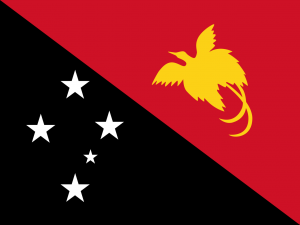 September 16, 1975: Papua New Guinea independent of Australia. (see Nov 11)
LGBTQ
Leonard Matlovich
September 16, 197: attorneys for Sgt. Leonard Matlovich of the Air Force argued that the military was unlawfully trying to impose on him the moral standards of the majority by requiring his discharge for admitting that he was a homosexual. (LGBTQ, see Sept 22; Matlovich, see Oct 22)
Episcopal Church
September 16, 1976, LGBTQ: the Episcopal Church, at its General Convention in Minneapolis, formally approved the ordination of women as priests and bishops.(see January 27, 1977)
Iraq War II
September 16, 2007:  employees of Blackwater Security Consulting (since renamed Academi), a private military company, shot at Iraqi civilians killing 17 and injuring 20 in Nisour Square, Baghdad. The killings outraged Iraqis and strained relations between Iraq and the United States. Blackwater guards claimed that the convoy was ambushed and that they fired at the attackers in defense of the convoy. The Iraqi government and Iraqi police investigator Faris Saadi Abdul alleged that the killings were unprovoked (Iraq, see Dec 30; Blackwater, see October 22, 2014)
Feminism
Malala Yousafzai
September 16, 2013: Amnesty International announced that the recipients for its Ambassador of Conscience Award for 2013 were Malala Yousafzai and American singer, human rights and social justice activist Harry Belafonte. Salil Shetty, Secretary General of Amnesty International, stated: "Our two new Ambassadors of Conscience are different from each other in many ways, but they share a dedication to the fight for human rights everywhere and for all." (see Nov 10)
September 16 Peace Love Activism,  September 16 Peace Love Activism,  September 16 Peace Love Activism,  September 16 Peace Love Activism,  September 16 Peace Love Activism,  September 16 Peace Love Activism,  September 16 Peace Love Activism,  September 16 Peace Love Activism,  September 16 Peace Love Activism,  September 16 Peace Love Activism,  
Please follow and like us: