November 16 Music et al
LSD
Louis Lewin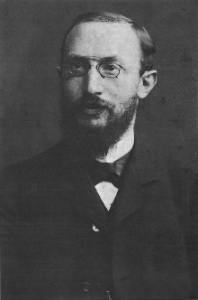 In 1886 Louis Lewin, a German pharmacologist, published the first systematic study of the the cactus from which mescal buttons were obtained (his own name was subsequently given to the plant: Anhalonium lewinii).
The plant was new to science, but not to the Indians of Mexico and the American Southwest. It was (according to Aldous Huxley's 1954 essay, The Doors of Perception), "a friend of immemorially long standing. Indeed, it was much more than a friend. In the words of one of the early Spanish visitors to the New World, "they eat a root which they call peyote, and which they venerate as though it were a deity."
November 16 Music et al
Albert Hoffman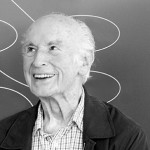 November 16, 1938: Albert Hofmann, a chemist working for Sandoz Pharmaceutical in Basel, Switzerland, was the first to synthesize LSD-25. He discovered LSD, a semi-synthetic derivative of ergot alkaloids, while looking for a blood stimulant.
He set it aside for five years, until April 16, 1943, when he decided to take a second look at it. While re-synthesizing LSD, he accidentally absorbed a small amount of the drug through his fingertips and discovered its powerful effects. (see April 16, 1943)
November 16 Music et al
Beatles Christmas Show sold out
November 16, 1963: tickets for The Beatles' Christmas Show sold out. CBS News bureau London – at the suggestion of Beatles' manager Brian Epstein – sent a news crew to the British seaside resort of Bournemouth where they film a Beatles concert, thousands of screaming fans, and a few Beatles' comments on camera.  This film clip is later sent to New York. (see Nov 21)
"Deep Purple"
November 16 – 22, 1963: "Deep Purple" by Nino Tempo and April Stevens #1 on the Billboard Hot 100. [In 1968 Richie Blackmore suggested the title as the name for his new band named after his grandmother's favorite song.]
November 16 Music et al
Jimi Hendrix
November 16 – 29, 1968: Electric Ladyland the Billboard #1 album. (Rolling Stone review) (see June 20, 1969)
November 16 Music et al
John Lennon's Mind Games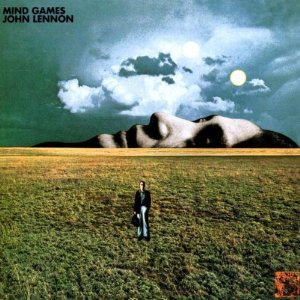 November 16, 1973: US release of Lennon's fourth album, Mind Games. I've posted this video before, but it's so beautiful and worth watching again. Take a Central Park walk with John. (see Nov 24)
November 16 Music et al
Bob Dylan
November 16, 2016: the Nobel Academy said on its website that it had received a letter from Dylan explaining that due to "pre-existing commitments" he was unable to travel to Stockholm in December. "We look forward to Bob Dylan's Nobel Lecture, which he must give ― it is the only requirement ― within six months counting from December 10." (see Dec 10)
November 16 Music et al