In the early 70's while perusing albums at Grantwood's old Here Comes Sunshine record store up the block, the knowledgeable owner recommended one by a Jackson Browne. His first, usually called Saturate Before Using.
It took a few more visits and a bit more urging, but I bought it and haven't looked back.
More than 40 years later Joyce and I have finally gotten around to seeing him in person.
But first, let's talk Larry Campell and Teresa Williams. First, if you know they are going to play in your area, buy stock in local roofing companies, because this duo blows the roof off the place. Larry Campell has played with EVERYONE because EVERYONE wants this amazing musician.
Here's a taste of Teresa and him from earlier this year: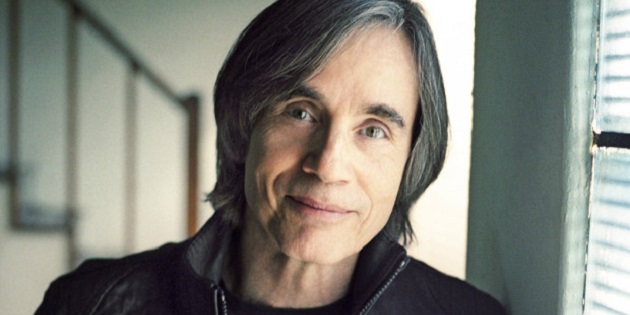 Jackson Browne reminds us that music means more than notes. He can fill a pavilion. He can sit on a desk.
Jackson Browne makes me smile. Jackson Browne makes cry. Thank you Jackson. 
Here's a tiny taste:
Please follow and like us: