September 21 Peace Love Art Activism
US Labor History
September 21, 1921: a collector from the Bureau of Internal Revenue (now the Internal Revenue Service) assessed $6,312.79 in excise taxes against Drexel, a furniture manufacturing company in North Carolina, for employing a child under fourteen during the 1919 tax year. Drexel paid the tax under protest and sued for a refund. [court case] (Nov 3)
September 21 Peace Love Art Activism
BLACK HISTORY
Emmett Till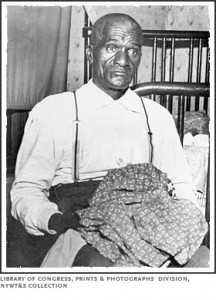 September 21, 1955: Moses Wright, Emmett Till's great uncle, does the unthinkable–he accused two white men in open court. While on the witness stand, he stands up and points his finger at Milam and Bryant, and accuses them of coming to his house and kidnapping Emmett. (see Till for expanded story)
James Byrd
September 21, 2011: Lawrence  Brewer, murderer of James Byrd, Jr, executed. Shawn Berry was sentenced to life in prison. John King remained on death row. (News media report)
Troy Davis
September 21, 2011: the State of Georgia executed Troy Davis despite evidence of his innocence. Davis, a black man, was sentenced to death in the 1989 fatal shooting of white off-duty police officer Mark MacPhail in Savannah, Georgia. Supporters of Davis, including the NAACP, Amnesty International, former President Jimmy Carter, and Pope Benedict XVI, had been encouraged by a 2009 United States Supreme Court ruling permitting him to present evidence of his innocence in court, but when the federal trial judge denied relief, the Court refused to review the case and an execution date was set. Georgia's Board of Pardons and Paroles, not the governor, has exclusive authority to grant clemency. Two days before Davis's scheduled execution, the board held a full clemency hearing, where it heard from Davis's attorneys and supporters, prosecutors, and the victim's family. By that time, seven of the prosecution's nine key witnesses against Davis had either recanted or backed off their trial testimony and others had come forward to give sworn statements that the State's main witness had himself confessed to the shooting. The evidence undercutting Davis's guilt was so compelling that three jurors who sentenced him to death at his 1991 trial urged the board to stop the execution. In addition, more than 600,000 people worldwide signed petitions urging the board to commute Davis's sentence, citing concerns that executing a man amid so much uncertainty about his guilt would deeply undermine the public's confidence in the justice system. The board denied clemency on September 20, 2011. In his final words, Davis professed his innocence, expressed condolences to Officer MacPhail's family, and expressed appreciation to his family and supporters. He was executed by lethal injection on September 21, 2011, and pronounced dead at 11:08 p.m. (CNN report) (BH, see Oct 16; DP, see April 25, 2012)
September 21 Peace Love Art Activism
LGBTQ
Daughters of Bilitis
September 21, 1955: In San Francisco, the Daughters of Bilitis became the first lesbian rights organization in the US. The organization hosted social functions, providing alternatives to lesbian bars and clubs, which were frequently raided by police.
The name Bilitis is the name given to a lesbian contemporary of Sappho by the French poet Pierre Louÿs in his collection, The Songs of Bilitis (1894).  [Rainbow History article] (LGBTQ, see August 30, 1956; Bilitis, see September 7, 1957)
Defense of Marriage Act
September 21, 1996: President Clinton signed the Defense of Marriage Act into law. The law defined marriage as a legal union between one man and one woman and that no state is required to recognize a same-sex marriage from out of state. It established a Federal definition of: (1) 'marriage' as only a legal union between one man and one woman as husband and wife; and (2) 'spouse' as only a person of the opposite sex who is a husband or wife."  [Gov Track article on DOMA]  (see February 21, 1997)
Don't Ask, Don't Tell
September 21, 2010: The US Senate struck down a bill that would end Don't Ask, Don't Tell with a vote of 56–43, almost completely along party lines. (see Oct 13)
Kentucky
September 21, 2015: gay couples in Kentucky said altered marriage licenses issued by Kim Davis were invalid and a federal judge should order her office to reissue them or put the office in receivership and have someone else do it. When Davis returned to work, she altered the license forms to say they were issued under the authority of the federal court instead of her office.
On this date, lawyers for the American Civil Liberties Union asked the judge to force the clerk's office to reissue the licenses. (see Sept 24)
September 21 Peace Love Art Activism
Vietnam
September 21, 1963: President John Kennedy sent Secretary of Defense Robert McNamara and Maxwell Taylor to investigate the situation in South Vietnam. He asked for "the best possible on the spot appraisal of the military and paramilitary effort to defeat the Viet Cong". (see Oct 11)
September 21 Peace Love Art Activism
September 21 Music et al
"Blue Velvet"
September 21 – October 11, 1963, "Blue Velvet" by Bobby Vinton #1 on the Billboard Hot 100. Written in 1950, it had been recorded already by Tony Bennett (1951) and The Clovers (1955).
"Harper Valley, PTA"
September 21 – 27, 1968: "Harper Valley, PTA" by Jeannie C Riley #1 on the Billboard Hot 100.
September 21 Peace Love Art Activism
INDEPENDENCE DAYS
Malta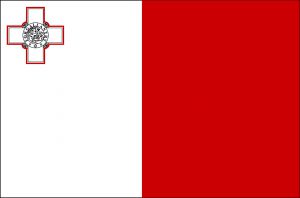 September 21, 1964: Malta independent from United Kingdom. [InterContinental Malta site] (see ID for expanded list of 1960s Independence days)
Belize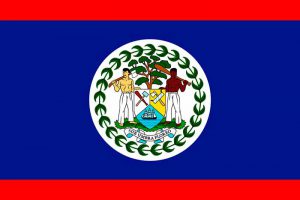 September 21, 1981: Belize independent of the United Kingdom.  [Belize dot com article] (see Nov 1)
Armenia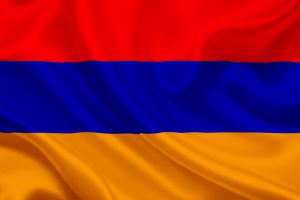 September 21, 1991: Armenia declared independence from the Soviet Union. [LA Times article] (Dissolution, see Oct 27; ID, see Oct 8)
September 21 Peace Love Art Activism
United Farm Workers
September 21, 1983: Rene Lopez, a 21 year old, farm worker, was fatally wounded after voting in an election at the Sikkema Dairy Ranch. The UFW charged that Lopez was shot by the brother-in-law of owner, Ralph Sikkema and an accomplice, Donato Estrada.  David Stirling, the General Counsel to the Agricultural Labor Relations Board, dismissed charges on the basis of lack of evidence. [WFW article] (see October 8, 2012)
September 21 Peace Love Art Activism
CLINTON IMPEACHMENT
September 21, 1998: the Judiciary Committee released and many television networks immediately broadcast more than four hours of President Clinton's videotaped grand jury testimony. Along with the videotape, the Judiciary Committee also releases the appendix to the Starr's report which includes 3,183 pages of testimony and other evidence, including a photograph of Lewinsky's semen-stained dress. (see Clinton for expanded story)
September 21 Peace Love Art Activism
Hurricane Katrina
September 21, 2005: the official death toll was raised to 1,036, with 63 additional deaths recognized in Louisiana. This marked the first time since 1928 that a natural disaster in the U.S. had been officially acknowledged to have killed at least 1,000 people. State-by-state death tolls: Louisiana 799, Mississippi 218, Florida 14, Alabama 2, Georgia 2, Tennessee 1. (see Katrina for expanded story)
September 21 Peace Love Art Activism
Environmental Issues
September 21, 2015: Volkswagen said that 11 million diesel cars worldwide were equipped with the same software that was used to cheat on emissions tests in the United States. The company issued a de facto profit warning because of the costs of repairing vehicles to comply with pollution standards. [NYT article]  (see Oct 1)
September 21 Peace Love Art Activism
FREE SPEECH & Colin Kaepernick
September 21, 2016
Iman Shumpert
Cleveland Cavaliers player Iman Shumpert announced he would raise money for families impacted by police fatalities
On his Twitter and Instagram accounts, Shumpert announced that, for every steal he makes during the 2016-17 NBA season, he will donate money to organizations that aim to "improve the struggle between the badge and the citizen." While showing support for Kaepernick, he also noted that he would not be kneeling during the national anthem, despite originally hinting at it in a song he released on Sept. 16 titled "His Story," saying "I no longer believe taking a knee is the answer."
WNBA
In the Women's National Basketball Association, the entire Indiana Fever team and two Phoenix Mercury players knelt during the national anthem
Before the first game of the WNBA playoffs, every player on the Indiana Fever locked arms and kneeled during the national anthem, while the Mercury's Kelsey Bone and Mistie Bass joined them on the other side. Afterward, Fever coach Stephanie White told her team that she was "proud of y'all for doing that together." (FS & CK, see Sept 22)
September 21 Peace Love Art Activism