30 Days Dead Reminder
It continues…
It is day nineteen of the annual (since 2010) free download offerings of live and previously unreleased Grateful Dead songs from the Grateful Dead site. Dead archivist David Lemieux selects each day's offering.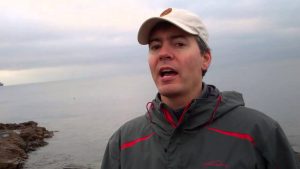 30 Days Dead Reminder
Day 1
Day 1 was Jack-A-Roe from the Rosemont, IL, Rosemont Horizon Arena, December 6, 1981 concert.
The next day's reveal gave a bit of the song's history: "Jack-A-Roe" debuted in 1977, and was a sporadic addition to the repertoire until it disappeared in 1985, seemingly for good. However, at the end of 1988, it returned and would be remain an important part of the setlist until 1995.
If you'd like to listen to the whole show, well, of course this is the Dead after all so you can. And a soundboard recording at that:  December 6, 1981.
Days 2
Day 2: Looks Like Rain [Pittsburgh, PA, Pittsburgh Civic Arena April 18, 1978
The site pointed out that, "Looks Like Rain," from Bob's Ace album, was played very frequently every year with the exception of 1974. It was primarily a first set song, until 1986, when it moved to its more permanent home in the second set.
Another soundboard:  April 18, 1978
Day 18
And yesterday's [November 18] was: a Truckin'>Terrapin Station, Greensboro, NC, Greensboro Coliseum 1989-03-31.
Site notes: The spring Tour of 1989 was the launching pad for a year and a half of excellence, bringing the Dead to the end of the Brent era in July 1990 (fall 1990 onward is another great era).
Whole show? 1989-03-31
High Time
Today's offering is That's It For The Other One>Main Time
We find out tomorrow when and when they played this combination. The hint is:  As the site says, "One of the Dead's earliest multi-part suites, with an added bonus of an odd-time signature song that would formally debut a little over six months later
I'm not knowledgeable enough to enter, but if you are…Guess the venue and date correctly and you'll be automatically entered to win the prize of the day – a 2021 Grateful Dead Wall Calendar. Each day a winner will be selected at random, so take your time and make your best guess! Answer correctly, and you will also be automatically entered to win the Grand Prize – a copy of our June 1976 boxed set.
30 Days Dead Reminder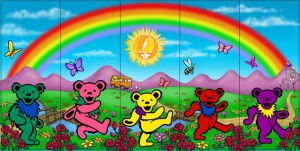 30 Days Dead Reminder