Dead Bassist Phil Lesh
Born March 15, 1940
Grateful Dead
Woodstock alum
…and much much more
Happy birthday to you!
The music never stopped
The Grateful Dead-Summer Solstice-Shoreline Amphitheatre 06/21/1989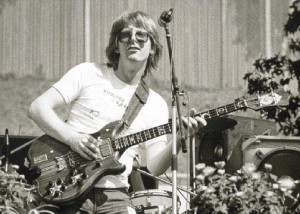 We could simply say that Phil Lesh was the one and only bassist for the Grateful Dead and leave it at that. Is there more that you need to know?
He was born in Berkeley, California and his first instrument was the violin. In high school he switched to the trumpet.  He eventually met Jerry Garcia and they became friends. Five years later, Jerry asked Phil to join the Warlocks and play bass.
Since no one had instructed him on  how to play the bass, he developed his own style based on his musical preferences such as classical music and jazz.
His contributions to the band were limited vocally and he composed few songs, but his musicianship was always an integral part of any Dead show.
Because of technical issues, the Dead's contribution to the lore of  the Woodstock Music and Art Fair was more symbolic than actual. They felt their performance was sub-par and so that has become the description. Having said that, the show was not terrible in any sense. The Dead simply didn't have the chance to fly that night.
Phil Lesh discussed his early influences and more in the following video.
In 1994, he was inducted into The Rock and Roll Hall of Fame as a member of the Grateful Dead.
 In 1995, after Jerry Garcia died, the Grateful Dead stopped as a band, but each of the members continued to play music. Sometimes together, sometimes as solo artists.
Dead Bassist Phil Lesh
Phil Lesh non-stop
Phil Lesh played with The Other Ones and The Dead, as well as his own band collection, Phil Lesh and Friends. In 1999, he co-headlined a tour with Bob Dylan.  Check the link below to see all of his credits since 1995.
In the spring of 1997, Phil and friends launched the Unbroken Chain Foundation, "a nonprofit organization which seeks to perpetuate the long-standing tradition of community service that has been the hallmark of the remarkable three-decade relationship between the Grateful Dead and its audience."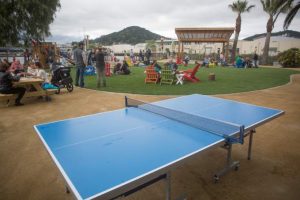 In 2012, Lesh founded a music venue called Terrapin Crossroads, in San Rafael, California. The venue officially opened on March 17, of that year.
Dead Bassist Phil Lesh
Still playing…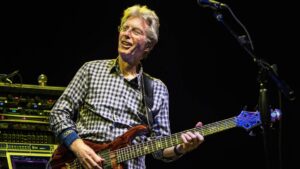 To say Phil is a lifer is an understatement. He continues to tour…
Dead Bassist Phil Lesh