Guitarist Lawrence Larry Lee
Remembering and appreciating
Larry Lee
March 7, 1943 — October 30,  2007
Friend of Jimi Hendrix
Vietnam Vet
Woodstock alum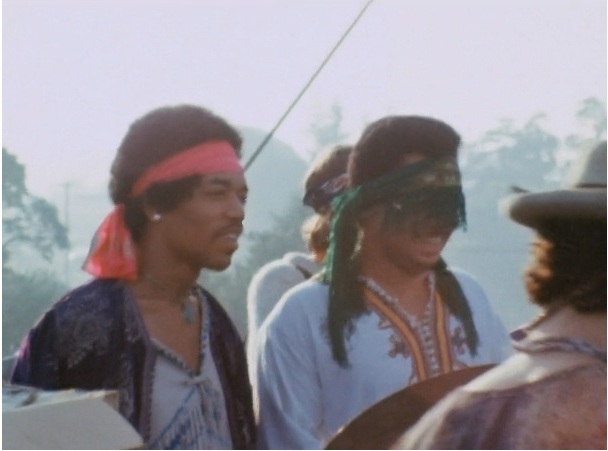 Guitarist Lawrence Larry Lee
Just in time
Some Woodstock Music and Art Fair performers got there by the skin of their teeth.
Lawrence H. Lee Jr. was born in Memphis, Tennessee. He met Jimi Hendrix in 1963 and became friends.  And like many musician friends, they found themselves learning from each other and helping find gigs for each other.
By 1969, Jimi Hendrix was going in a new direction and along with bringing in new musicians, he brought in a new friend.
Guitarist Lawrence Larry Lee
Larry Lee
The Jimi Hendrix Experience had dissolved by early August 1969 and Jimi called some friends to join his new band. Lee was one of those old friends. Gypsy Sun and Rainbows was the name of the new band.
At Woodstock, Jimi, of course, was THE main attraction closing the three-day event after four days. Interestingly, Lee played lead and sang on a two songs: Mastermind and Gypsy Women/Aware of Love with Jimi in the background. A cut from Mastermind is heard during this blog entry.
Gypsy Sun and Rainbows eventually became the Band of Gypsys and Lee was not part of that trio.
Larry Lee went on to play as part of Al Green's touring band. According to Wikipedia, Lee wrote "Judy," one of Green's hits, but according to the All Music site, Green wrote it.
Such are the limitations of even the internet.
Lee playing a solo with a little help from his friend Al Green during a Green concert
Guitarist Lawrence Larry Lee
Bethel Woods
The downstairs hallway at Bethel Woods Center for the Arts has a chronological listing of each group that played at the Woodstock Music and Art Fair as well as a brief bio of those performers. For Larry Lee, the Museum displayed the following:
Lee died from stomach cancer in his hometown of Memphis on October 30, 2007.