February 29 Peace Love Art Activism
BLACK HISTORY
Hattie McDaniel
February 29, 1940:  the daughter of slaves, African-American actress Hattie McDaniel won the Academy Award for Best Supporting Actress for her role as Mammy in the classic film Gone With the Wind. She was the first African-American to win an Oscar. Her acceptance speech acknowledged the racial significance of her winning the Oscar.
At the awards ceremony at the Ambassador Hotel in Los Angeles, however, she was forced to sit in the back of the room at a separate table from the white attendees. (Hollywood Reporter article) (see Apr 7)
Autherine Lucy
February 29, 1956: Autherine Lucy and her attorneys had filed suit against the University to have her suspension overturned. On this date US District Judge W. Hobart Grooms ordered her re-admittance, but school trustees permanently expelled her for "false, defamatory, impertinent and scandalous charges" against school officials. (BH, see March; U of A, see January 18, 1957)
Brown v Board of Education
February 29, 1956:  the Mississippi legislature unanimously adopted an "interposition" resolution that declared "invalid" the Supreme Court's decision in Brown v. Board of Education, which ruled racially segregated schools unconstitutional. After the resolution was passed, members of the House of Representatives stood and sang Dixie. Interposition is a legal theory that was advanced in southern states before the Civil War, holding that states would "interpose" their authority between themselves and the federal government. A related theory was "nullification," which held that states could nullify federal laws and court decisions.
In his famous 1963 "I Have a Dream" speech, Rev. Martin Luther King referred to segregationists with their "lips dripping with nullification and interposition." By the time Mississippi passed its resolution, similar resolutions had been passed in Georgia, Alabama, Virginia, and South Carolina. The doctrines of nullification and interposition, however, had little effect on the course of the civil rights movement. (BH, see March; Nullification, see September 12, 1958)
Alabama Governor John Patterson
February 29, 1960: Alabama Governor John Patterson held a news conference to condemn the sit-in by the six Alabama State College students.  Patterson, who was also chairman of the State Board of Education, threatened to terminate Alabama State College's funding unless it expelled the student organizers and warned that "someone [was] likely to be killed" if the protests continued. (next BH, see Mar 29; see GR for expanded chronology)
Kerner Report
February 29, 1968: The Report of the National Advisory Commission on Civil Disorders or Kerner Report was released. Its finding was that the riots resulted from black frustration at lack of economic opportunity. The report's most infamous passage warned, "Our nation is moving toward two societies, one black, one white—-separate and unequal." [PDF of report]  (BH, see Mar 8; RR, see Apr 9)
February 29 Peace Love Art Activism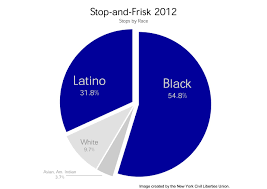 February 29, 2012: The New York City Council introduced a package of police reform bills to bring greater accountability to the NYPD, in particular the NYPD's stop-and-frisk practices. (ACLU site article) (see March 22)
February 29 Peace Love Art Activism
Feminism
February 29, 2012: CANBERRA, Australia — a Senate inquiry called for the Australian government to apologize and offer compensation to thousands of unwed mothers who were forced to give up their babies for adoption in the late 20th century.
Unwed mothers were pressured, deceived and threatened into giving up their babies from World War II until the early 1970s so they could be adopted by married couples, which was perceived to be in the children's best interests, the Senate committee report found. "If it wasn't illegal, it was unethical," committee chairwoman Sen. Rachel Siewert said.
February 29 Peace Love Art Activism
TERRORISM
February 29, 2012: American-born Majid Khan, pleaded guilty in a deal requiring him to testify against Khalid Shaikh Mohammed, the architect of the September 11 (2011) attacks, and other accused terrorists. [NYT article] (next T, see November 21, 201; next WTC, see July 29, 2019)
February 29 Peace Love Art Activism