January 11 Peace Love Activism
BLACK HISTORY
Charles Deslondes captured
On January 8, 1811 Charles Deslondes had led a rebellion of some 500 enslaved black people in New Orleans.  Deslondes's background was that after black people in Haiti won their independence from the French in 1804 following a thirteen-year war, many white planters relocated from Haiti to the area of New Orleans Territory . The planters brought their slaves. Charles Deslondes was one of them. In early January 1811, Charles Deslondes led the plan for an anti-slavery rebellion. The rebellion began with an attack on a plantation attack. One white man died. The rebels then traveled along the Mississippi River, attacking plantations and recruiting more fighters. Some enslaved blacks joined the rebels, while others warned their masters and tried to avert plantation attacks. Many whites escape.
---
On January 11, 1811 a militia of white planters confronted Charles Deslondes and the rebels in a brief battle, killing many and forcing others to flee. Deslondes and his supporters were captured. Some were returned to their plantations; others were tried and executed, their corpses publicly displayed as warning against future uprisings. The final death toll included two whites and ninety-five blacks. The territorial legislature later voted to financially compensate whites whose enslaved black laborers had been killed.
Fort Blount revolt
In 1816: three hundred slaves and about 20 Native American allies hold Fort Blount on Apalachicola Bay, Florida for several days before being attacked by U.S. troops. (BH &  Slave Revolts, see May 30, 1822)
Georgia deprives funds to integrated schools
January 11, 1960: Georgia Governor Ernest Vandiver, Jr threatened to withhold funds from integrated schools.
---
After the US Supreme Court struck down public school segregation in Brown v. Board of Education, many Southern states rushed to implement new laws to circumvent the ruling. In 1955 and 1956, the Georgia legislature passed a series of laws that prevented any integrated school system in the state from receiving or spending state funds.
---
Georgians elected Ernest Vandiver, Jr., a staunch opponent of integration, Governor of Georgia in 1958. Maintaining segregation within the school system was so core to his candidacy that his election motto was "No, not one," referring to the number of black children that should be allowed to attend schools alongside white children. During the Vandiver administration, a federal court in Calhoun v. Latimer found that the Atlanta school system remained unlawfully segregated and ordered the school district to integrate. Vandiver defied the court order and continued Georgia's policy of school segregation, stating that he would comply with existing state law and withhold funds from the offending school district rather than see segregation end.  (BH & SD, see Jan 18)
Henry Hezekiah Dee and Charles Eddie Moore
During the search for the bodies of civil rights workers Mickey Schwerner, James Chaney, and Andrew Goodman, the bodies of Henry Hezekiah Dee and Charles Eddie Moore were found and initially mistaken for two of the three workers.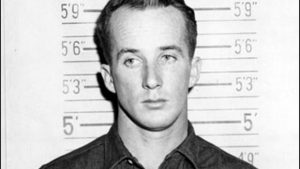 ---
An FBI investigation led to the arrests of James Seale and Charles Edwards. On January 11, 1965, on the recommendation of the State District Attorney, the charges were dismissed. Not until . After the dismissal of state charges, the FBI actively continued to investigate the murders to no avail. (Dee/Moore Murders, see July 25, 2006; BH, see Jan 18)
George Whitmore, Jr
January 11, 1966: Justice Davidson sentenced Richard Robles to life in prison. (BH, see Jan 11; Robles, see, November 1986; see Whitmore for more)
Vernon Dahmer Sr
January 11, 1966: Vernon Dahmer Sr. died a day after the Ku Klux Klan attacked him and his family in their home near Hattiesburg, Miss. Fourteen men were arrested in the late 1960s, with one conviction and several mistrials. Sam Bowers served six years in prison for the murders of civil rights workers Chaney, Goodman, and Schwerner. (BH, see Jan 12; Dahmer, see June 23)
US Labor History
Feminism/Lawrence textile strike
---
January 11 > March 1912: Lawrence textile strike in Lawrence, Massachusetts, often known as the "Bread and Roses" strike. Dozens of different immigrant communities united under the leadership of the Industrial Workers of the World (IWW) in a largely successful strike led to a large extent by women. The strike is credited with inventing the moving picket line, a tactic devised to keep strikers from being arrested for loitering.
---
It also adopted a tactic used before in Europe, but never in the United States, of sending children to sympathizers in other cities when they could not be cared for by strike funds On 24 February 1912, women attempting to put their children on a train out of town were beaten by police. (LH, see Feb 8; Feminism, see Mar 12)
GM sit-down strike
---
January 11, 1937: nearly two weeks into a sit-down strike by General Motors (GM) auto workers at the Fisher Body Plant No. 2 in Flint, Michigan, a riot broke out when police try to prevent the strikers from receiving food deliveries from supporters on the outside. Strikers and police officers alike were injured in the melee, which was later nicknamed the "Battle of the Running Bulls." After riot, Michigan governor Frank Murphy called in the National Guard to surround the plant. However, the governor, who wanted to preserve his reputation as a friend to the workingman, decided against ordering troops into the plant. (see Feb 11)
FREE SPEECH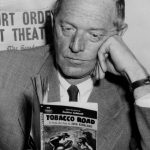 January 11, 1936: following a protest by the local Ministerial Association, the Tulsa, Oklahoma government banned the play Tobacco Road by Erskine Caldwell. The play was based on Caldwell's 1933 novel of the same name. Both the novel and the play were censored in cities around the country because of their treatment of sexuality. The play was also banned in Newark, Chicago, Detroit and Albuquerque for being "immoral."
Two other Erskine Caldwell novels were banned or challenged over the years: God's Little Acre (1933) and Tragic Ground (1944). (see January 4, 1937)
January 11 Music et al
Howlin' Wolf
January 11, 1962: Howlin' Wolf released Howlin' Wolf album. (see  Howlin' Wolf for more).
Please Please Me
January 11, 1963: recorded on 26 November 1962, the Beatles released their second single in the UK: "Please Please Me." The song's title also became the title of their first LP. 
John Lennon: " 'Please Please Me' is my song completely. It was my attempt at writing a Roy Orbison song, would you believe it? I wrote it in the bedroom in my house at Menlove Avenue, which was my auntie's place". (David Sheff. John Lennon: All We Are Saying).
The single reached No. 1 on the New Musical Express (the most recognized chart at the time) on 22 February 1963, as well as the Melody Maker where it was Number 1 for two weeks. However, it only reached No. 2 on the Record Retailer chart, which subsequently evolved into the UK Singles Chart and because of this it was not included on the multi-million selling Beatles compilation, 1.  (see Please Please Me)  (Beatles, see Jan 25; Please Please Me, see Feb 22)
SOUTH AFRICA/APARTHEID
January 11, 1992: Paul Simon was the first major artist to tour South Africa after the end of the cultural boycott. (see October 15, 1993)
Consumer Protection
January 11, 1964: U.S. Surgeon General Luther Terry issued "Smoking and Health," a report by an advisory committee which concluded that "cigarette smoking contributes substantially to mortality from certain specific diseases and to the overall death rate." (NYT article) (see May 10)
Vietnam
January 11, 1967: the Justice Department had asked the Supreme Court to uphold the constitutionality of the law prohibiting draft card burning. Solicitor General Thurgood Marshall said that the law was "an appropriate regulatory measure designed to preserve a document which plays an important role in the administration of the Selective Service System."  (Vietnam, see "February"' Draft Card Burning, see April 10)
Dissolution of the USSR
January 11, 1990: in Lithuania, 300,000 demonstrated for independence. (see Jan 16)
January 11 Peace Love Activism
Native Americans
January 11, 1992: Berkeley, CA declared 1992, the 500th anniversary of Columbus' landing in America, "The Year of Indigenous People."  The idea of abandoning Columbus Day was initiated by the Berkeley chapter of the Resistance 500 task force, a group dedicated to publicizing the belief that Columbus was responsible for the genocide of American Indians. (see February 11 – July 15, 1994)
CLINTON IMPEACHMENT
January 11, 1999: President Clinton's defense team denied the charges against the president in a 13-page answer to a Senate summons. House prosecutors submit a pre-trial memo outlining their case. (see Jan 13)
TERRORISM
January 11, 2002: the first planeload of al-Qaida prisoners from Afghanistan arrived at a U.S. military detention camp in Guantanamo, Cuba. (see Jan 16)
DEATH PENALTY
January 11, 2003: calling the death penalty process "arbitrary and capricious, and therefore immoral," Illinois Gov. George Ryan commuted the sentences of 167 condemned inmates, clearing his state's death row two days before leaving office. (see June 24, 2004)
Marijuana & AIDS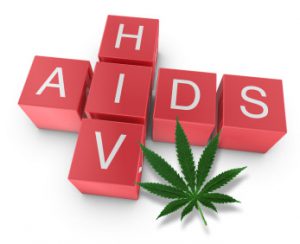 ---
January 11, 2010: the New Jersey Legislature approved a measure made it the 14th in the nation to legalize the use of marijuana to help patients with chronic illnesses. The measure allowed patients diagnosed with severe illnesses like cancer, AIDS, Lou Gehrig's disease, muscular dystrophy and multiple sclerosis to have access to marijuana grown and distributed through state-monitored dispensaries — was passed by the General Assembly and State Senate on the final day of the legislative session. (NYT article) (Marijuana, see Feb 7; AIDS, see July 27)
Environmental Issues
January 11, 2014: as hundreds of thousands of residents faced a third day without water because of a chemical spill in a local river, Jeff McIntyre, president of West Virginia American Water said that it could be days before it was safe for them to drink tap water again. Officials had set up four labs to test the amount of chemical in the water, but that it might take days to provide enough samples to determine whether the water was safe. (NYT article) (see Jan 19)
January 11 Peace Love Activism, January 11 Peace Love Activism, January 11 Peace Love Activism, January 11 Peace Love Activism, January 11 Peace Love Activism, January 11 Peace Love Activism, January 11 Peace Love Activism, January 11 Peace Love Activism, January 11 Peace Love Activism, January 11 Peace Love Activism, January 11 Peace Love Activism, January 11 Peace Love Activism, 
Please follow and like us: