1969 Isle Wight Festival Music
30 & 31 August
1969 festival #36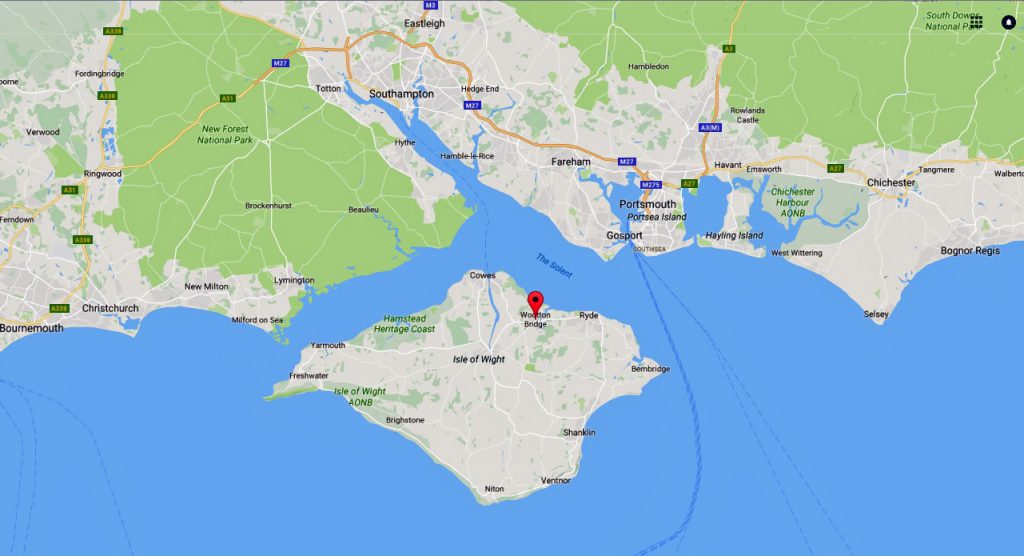 1969 Isle Wight Festival Music
1968
The first Isle of Wight Festival of Music was in 1968.  It was a relatively small one. Its poster also referred to it as "The great south coast bankholiday pop festivity." The festival featured the Jefferson Airplane and several other British bands.
1969 Isle Wight Festival Music
Eleven international
All but eleven of the 51 1969 festivals (plus Woodstock) I've written about happened in the United States.
The first non-US event was the Nottingham's Pop & Blues Festival on May 10. Then came the Aldergrove Beach Rock Festival on May 17, the Cambridge Midsummer Pop Festival on June 9, Toronto Pop on June 21 – 22; the Bath Festival of Blues on June 28, the Wonderland Pop Festival in London Canada on August 13.
All before Woodstock.
Before the Isle of Wight was the Vancouver Pop Festival (Aug 22) and the Teenage Fair (Aug 23).
The Toronto Rock and Roll Revival and the Internatinales Essener Pop & Blues Festival (Oct 9) would follow Wight.
1969 Isle Wight Festival Music
Dylan 1969
Woodstock Ventures, organizers of the Woodstock Music and Art Fair, had hoped and nearly assumed that they could book the still reclusive Bob Dylan. The biggest rumor that august weekend in Bethel was that he'd be there.
Dylan had stopped touring after his 1966 motorcycle accident, an event still shrouded in mystery as to how serious the accident was and how long he actually needed to recuperate. Some conspiracy theorists conjecture that there was no accident, but Dylan simply wanted out for awhile.
Whatever the case, brothers Ron and Ray Foulk formed Fiery Creations Limited to put on the show and they hit gold by booking Bob Dylan. To say he headlined is an understatement. Despite the Beatles continued success and influence, even they tipped their hats to Dylan. [Ray Foulk's story from a 2015 Independent article]
1969 Isle Wight Festival Music
Line up
Saturday 30 August

The Who
Moody Blues
Fat Mattress
Joe Cocker
Bonzo Dog Band
Family
Free

Pretty Things
Marsha Hunt & White Trash
Battered Ornaments
Aynsley Dunbar
Retaliation
Blodwyn Pig
Gypsy
Blonde on Blonde
Edgar Broughton Band
King Crimson

Sunday 31 August

Bob Dylan & The Band
Richie Havens
Tom Paxton

Pentangle
Julie Felix
Gary Farr
Liverpool Scene
Indo Jazz Fusions
Third Ear Band
Note the acts who returned to or came to the UK from Woodstock for this festival: The Band, Joe Cocker, Richie Havens, and the Who.
A "what-goes-round-comes-round" story is that on the flight that the Who were on, a passenger by the name of Howard Mills and his family were also on board. Howard had long-promised his family a trip abroad and they and he had recently had a difficult spring and summer. It was his property in Wallkill, NY that Woodstock Ventures had initially contracted to hold their festival on before the Wallkill government forced them out. The Who got a kick out of that story.
150,000 people sailed to the island for the concert including all the Beatles themselves except Paul McCartney. A number far less than Woodstock two weeks earlier, but still impacting the rural island significantly.
1969 Isle Wight Festival Music
1970
The 1970 event had over 600,000 attendees. Over 50 acts performed including Jimi Hendrix, Miles Davis, The Doors, The Who, Lighthouse, Ten Years After,Emerson, Lake & Palmer, Joni Mitchell, The Moody Blues, Melanie, Donovan, Gilberto Gil, Free, Chicago, Richie Havens, John Sebastian, Leonard Cohen, Jethro Tull, Taste and Tiny Tim.
Those "excessive" numbers led Parliament to pass the "Isle of Wight Act" in 1971 which prevented gatherings of more than 5,000 people on the island without a special licence.
The New York State legislature passed a similar act for the same reasons.
1969 Isle Wight Festival Music
It was not until 2004 that a resurrected festival happened and has occurred, albeit on a much smaller scale that '69 and '70, annually since. [2018 Guardian article].
Unlike Bethel, NY attitude, which continues to severely restrict the number of attendees that the Bethel Woods Center for the Arts is permitted,  the current residents of  Wight welcome the festival that " brings £10m into the local community because people generally stay longer than the festival. It creates tourism." [current Isle of Wight Festival site]
1969 Isle Wight Festival Music
Next 1969 festival: Texas International Pop Festival