1969 Toronto Rock Roll Revival
September 13, 1969
Varsity Stadium, at the University of Toronto
1969 festival #41
1969 Toronto Rock Roll Revival
Toronto Pop Festival
On June 21 and 22, 1969, John Brower and Kenny Walkeron had produced the Toronto Pop Festival in the Varsity Stadium at the  University of Toronto.  Its success encouraged them to do a larger festival in September, but like many musical enterprises, problems ensued.
Kim Fowley to the rescue
Because of poor ticket sales, Brower and Walkeron almost had to cancel the Toronto Rock and Roll Revival when their main backer pulled out.
Musician, producer, and general bon vivant Kim Fowley was going to be the MC of the show. He suggested to Brower to call Apple Records and invite John Lennon and Yoko Ono to be MCs as well. Fowley's reasoning was Lennon's love for roots rock and that Chuck Berry, Little Richard, and Gene Vincent were among those in the festival.
Plastic Ono to the rescue
Lennon not only accepted the suggestion, he offered to play at the festival as well. Accompanying Lennon and Ono were Klaus Voormann, Alan White, and Eric Clapton. At first no one believed Brower, but once the recorded conversation of Brower ordering tickets for Lennon et al, tickets sold out.
Line up
As mentioned above and as the event's name implies, this festival (though just one day) had a basic rock line up:
Whiskey Howl

Bo Diddley

Chicago

Junior Walker and the All Stars

Tony Joe White

Alice Cooper

Chuck Berry

Cat Mother and the All Night News Boys

Jerry Lee Lewis

Gene Vincent

Little Richard

Doug Kershaw

The Doors

John Lennon and Plastic Ono Band
80 members of the Vagabonds motorcycle club rode escort, 40 in front and 40 in back, for John and Yoko's limousine from the Toronto airport to the university stadium.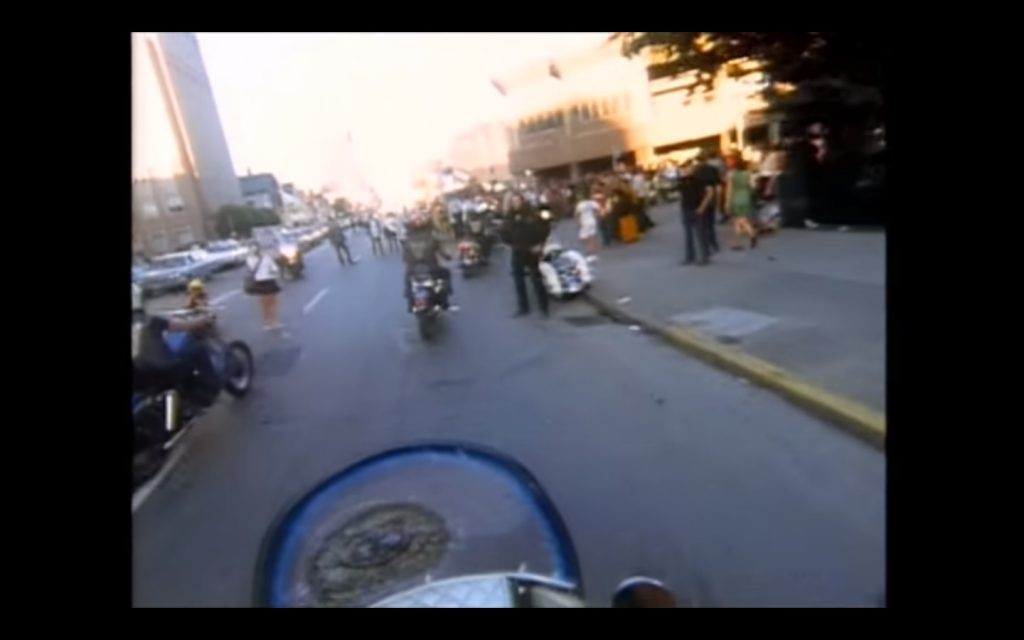 1969 Toronto Rock Roll Revival
D.A. Pennebaker
Luckily for history and us today the organizers filmed the event. D.A. Pennebaker, maker of Bob Dylan's Don't Look Back and Monterey Pop again did a great job. There are many pieces of the film, Sweet Toronto on YouTube. The more you watch the better an already great concert gets. Great great rock and roll!
1969 Toronto Rock Roll Revival
Lights on…
It is a sad commentary that the show's great stars needed the light of John Lennon to bring a sold out mostly young white audience to listen, but that's what happened. Ironically, the story is that John Lennon, performing for the first time without Paul McCartney since their 1950s meeting, needed encouragement.
The hitherto imaginary band consisted of Eric Clapton on guitar, Klaus Voormann on bass, and session musician Alan White on drums. [see Beatles Bible article]
Before introducing the Plastic Ono Band, Kim Fowley had everyone get their matches ready to greet Lennon , Ono, and friends. Whether this was the first time an audience used matches to greet a performer is unknown. It is likely one of the first times.
The band's set list mostly reflected the festival's revival theme:
Blue Suede Shoes

Money (That's What I Want)

Dizzy Miss Lizzy

Yer Blues

Cold Turkey

Give Peace a Chance

Don't Worry Kyoko

John John (Let's Hope for Peace)
For more coverage, see a noisey article.
1969 Toronto Rock Roll Revival
Next 1969 festival: Sixth Big Sur Folk Festival