David Clayton Thomsett Thomas
David Clayton-Thomas at the 38th annual Festival of Friends at Hamilton, Ontario's Ancaster Fairgrounds on August 11, 2013
Born September 13, 1941
David Clayton Thomsett Thomas
Canadian born in England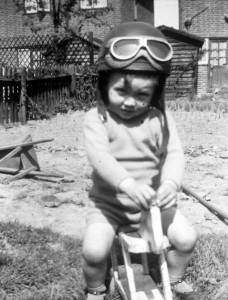 David Clayton Thomas's father, Fred Thomsett, was a Canadian soldier serving in England during World War II. Thomas's mother, Freda May Smith met Thomsett while playing the piano to entertain troops at a London hospital.
David Henry Thomsett was born  in Surrey, England. After the war, the family settled in Willowdale, a suburb of Toronto. David and his father had a difficult relationship and David ran away when he was 14.
He became homeless, slept in parked cars or abandoned buildings, and stole food and clothing to survive.
David Clayton Thomsett Thomas
Canadian jails
Authorities arrested him several times and Thomas lived his teen years jails and reformatories. By a fortunate chance, a released inmate left Thomas an old guitar. His love of music, perhaps remembering his mother's love, too, kindled.
David Clayton Thomsett Thomas
Freed Canadian
Released in 1962, he found Toronto's music scene.  Ronnie Hawkins, famous for breaking in the members of The Band, helped Thomas.
David Clayton Thomsett Thomas
David Clayton Thomas
He became David Clayton Thomas to distance himself from his former self and eventually fronted his own band: David Clayton-Thomas and The Fabulous Shays. Their 1964 successful recording of John Lee Hookers' "Boom Boom" led to an appearance on the American TV show, Hullabaloo.
Thomas began to make blues his mainstay. His next band, The Bossmen, uniquely included jazz musicians. In 1966, the Bossman had a hit with the song "Brainwashed" written by Thomas.
David Clayton Thomsett Thomas
Blood, Sweat and Tears
The same year, Thomas traveled to NYC with John Lee Hooker and stayed there when Hooker left for Europe. Bobby Colomby, Blood, Sweat and Tears drummer, heard Thomas sing and invited him to join the re-aligned band.
The first album, Blood, Sweat and Tears, with Thomas was BS & T's most successful. Released on December 11, 1968 it reached Billboard's #1 album on March 29, 1969. It stayed a top album for seven weeks altogether. Five top singles came from the album, and it received a Grammy Award for Album of the Year in 1970.
The album also earned them an invitation to the Woodstock Music and Art Fair.
David Clayton Thomsett Thomas
Post BS & T
Add Thomas's name to the long and ever-growing list of musicians who found the pace of life on the road too grueling. Despite the band's success, he left the group in 1972.
He did not leave music.
Thomas composed for Ella Fitzgerald, James Brown, Maynard Ferguson, and others.  He has released his own albums and continues to perform today.
Albums
| Year | Album Title | Record Label |
| --- | --- | --- |
| 1965 | David Clayton Thomas and the Shays à Go-Go | Roman |
| 1966 | David Clayton Thomas Sings Like It Is! | Roman |
| 1969 | David Clayton-Thomas! | Decca |
| 1972 | David Clayton-Thomas | Columbia |
| 1972 | Tequila Sunrise | Columbia |
| 1973 | David Clayton-Thomas (Harmony Junction) | RCA |
| 1977 | Clayton | ABC Music |
| 1996 | Blue Plate Special | DCT |
| 1999 | Bloodlines | DCT |
| 2001 | The Christmas Album | Fontana North / Maplecore |
| 2005 | Aurora | Justin Time |
| 2006 | In Concert: A Musical Biography | Justin Time |
| 2008 | The Evergreens | Fontana North / Maplecore |
| 2009 | Spectrum | |
| 2010 | Soul Ballads | Fuel |
| 2013 | A Blues for the New World | Antoinette |
| 2015 | Combo | Audio & Video Labs, Inc. |
| 2016 | Canadiana | Antoinette / Ils / Universal |
| 2018 | Mobius | Ils |
| 2019 | Say Somethin' | Antoinette |
David Clayton Thomsett Thomas